Confusion + Confrontation = Trump Foreign Policy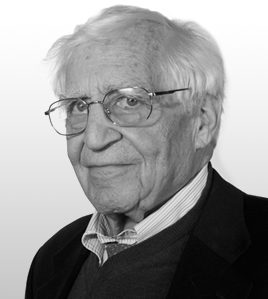 Walter PincusContributing Sr. National Security Columnist, The Cipher Brief
President Donald Trump may be the only world leader impressed with the impact of the recent United States use of Tomahawk missiles in Syria and later the giant, GBU-43/B MOAB bomb in Afghanistan.
Although both those American military actions have not affected fighting in either Syria or Afghanistan, Trump and his top aides have promoted his use of America's military forces.
"In just the past two weeks, the world witnessed the strength and resolve of our new president in the decisive action that he took in Syria and Afghanistan," Vice President Mike Pence said last Wednesday, speaking from the deck of the carrier USS Ronald Reagan, docked at Yokosuka, Japan. "The enemies of our freedom and this alliance would do well not to test the resolve of this President – or the capabilities of the Armed Forces of the United States of America and our allies."
Trump, more than once, has threatened use of force against North Korea should it test an intercontinental ballistic missile or carry out a sixth nuclear weapons test.
For example, on April 11, at 8:03 a.m., just four days before the 105th birthday of North Korea's founding dictator, Kim Il-sung, Trump tweeted "North Korea is looking for trouble, If China decides to help, that would be great. If not, we will solve the problem without them! U.S.A."
His implied threat gave more impact to what he had told a Fox Business Network interviewer the evening before, that an "armada" of U.S. Navy ships, meaning the U.S. aircraft carrier USS Carl Vinson and its accompanying strike group, was supposedly heading toward the Korean Peninsula.
North Korean Leader Kim Jong-un used the April 15 birthday celebration to display a series of missiles, but no nuclear or ICBM testing took place.
Today, April 25, is "Military Foundation Day," the 85th anniversary of the founding of the North Korean People's Army and another moment for Kim Jong-un to take a provocative step.
And yet even today, Trump's "armada" may still be days away from the Korean Peninsula.
Two days ago, it was in the Philippine Sea holding an exercise with two Japanese destroyers.
Was it Trump who ordered the Navy to announce suddenly on the evening of April 8, that the Vinson and its accompanying warships were cancelling a visit to Australia and instead would be returning to Korean waters? Just 20 days earlier, the Vinson group had taken part in Operation Foal Eagle/Key Resolve, a joint exercise series with South Korean forces that trains for potential conflict with North Korea.
At the time of that initial Navy statement, Trump was taking credit and praise for his April 7 decision to attack Syria's Shayrat Air Base, from which the aircraft came that dropped sarin weapons on Syrian civilians on April 4.
After giving the final order to have the 59 missiles fired from two U.S. Navy destroyers, Trump later told Fox News that he told Chinese President Xi Jinping the attack was underway during their dessert of "the most beautiful piece of chocolate cake" that ended their dinner at Mar-a-Lago.
On April 8, Trump tweeted his congratulations to "our great military men and women" who carried out the Syria attack and called the commanding officers of the two Navy destroyers involved with a similar message.
It was two days later that the Fox Business Network interviewer said to Trump, "You redirected Navy ships to go toward the Korean Peninsula." Trump did not deny that, replying, "You never know." But he followed up saying, "We are sending an armada. Very powerful. We have submarines, very powerful. Far more powerful than the aircraft carrier. That I can tell you." No one has ever clarified what Trump meant by referring to "powerful" submarines. There are always at least two ballistic missile strategic submarines on patrol in the Pacific, capable, if necessary, of delivering a nuclear strike to targets on the Asian mainland.
According to the initial Navy release, the Vinson Strike Group was ordered to depart Singapore on April 8, where it had been for three days, and sail north to report on station in the Western Pacific off the Korean Peninsula.
Instead, the Vinson and accompanying ships sailed south, as previously planned, where, in the Indian Ocean from April 16 to April 18, Trump's "armada" took part in joint exercises with Australian Navy ships, 3,500 miles southwest of the Korean Peninsula.
It was not until last Tuesday, April 18, that Rear Admiral Jim Kilby, Commander, Carrier Strike Group One, publicly disclosed that "deployment [for the Vinson and it accompanying ships] has been extended 30 days to provide a persistent presence in the waters off the Korean Peninsula."
In the interim, Trump gave off various public signals as to how he would handle his goal of getting North Korea to back down from developing an ICBM that could reach the U.S. and eventually drop its nuclear program.
On April 13, Trump tweeted, "I have great confidence that China will properly deal with North Korea. If they are unable to do so, the U.S., with its allies, will do so. U.S.A."
Note the addition of "with its allies."
At his April 20 news conference with Italian Prime Minister Paolo Gentiloni, Trump said, "As far as North Korea's concerned, we are in very good shape and we're building our military rapidly," an apparent reference to the "armada" being on the way.
He also said that Chinese President Xi was "working very hard" on North Korea. Trump then brought up—not for the first time—that trade deals between the U.S. and China could be impacted if Beijing successfully pressured North Korea. "I actually told him, I said, 'You'll make a much better deal on trade if you get rid of this menace or do something about the menace of North Korea,'" Trump said.
Trump also mysteriously said, "Some very unusual moves have been made over the last two or three hours," implying China perhaps was taking some military steps. The next day, apparently in response to Trump, the Chinese Ministry of National Defense said its military was "maintaining regular combat readiness and carrying out routine training drills at the China-DPRK [North Korean] border."

Last Friday morning at 9:02 a.m., Trump tweeted, "China is very much the economic lifeline to North Korea so, while nothing is easy, if they wanted to solve the North Korean problem, they will," implying he believed that Beijing was focused primarily on using economic rather than military pressure to make Pyongyang change direction.
And while Trump has primarily focused on a U.S. military response to Pyongyang, Secretary of State Rex Tillerson told reporters last Wednesday the administration was also looking at "other ways in which we can bring pressure to bear on the regime in Pyongyang to re-engage, but re-engage with us on a different footing than the past talks have been held."
In short, the U.S. is also looking at diplomatic engagement with Kim Jong-un.
If confronting North Korea with mixed messages at this moment were not enough, Trump is also warning Iran that he is reconsidering abiding by the six-power nuclear agreement known as the Joint Cooperative Plan of Action (JCPOA).
On April 18, Tillerson informed Congress that the administration was certifying that the Tehran regime was abiding by the conditions established by the JCPOA. In that same communication, Tillerson said Trump has directed a National Security Council- led interagency review of the JCPOA to see if the U.S. should re-evaluate the suspension of economic sanctions on Iran that were undertaken as part of the JCPOA.
Trump followed up on Friday telling reporters, "We're analyzing it [the JCPOA] very, very carefully and we'll have something to say about it in the not-too-distant future. But Iran has not lived up to the spirit of the agreement. And they have to do that."
Asked by an Associated Press interviewer later on Friday if he "will stay in the [Iran] nuclear deal," Trump replied, "It's possible that we won't."
Trump's words drew an immediate response from Iranian Foreign Minister Javad Zarif. Using Trump's favorite means of communication, Twitter, Zarif tweeted, "We'll see if US prepared to live up to letter of the JCPOA let alone spirit. So far, it has defied both."
Confusion and confrontation appear to be the main characteristics of the Trump brand of foreign policy.