Can Trump Stay on Script, Out of Trouble on His Overseas Trip?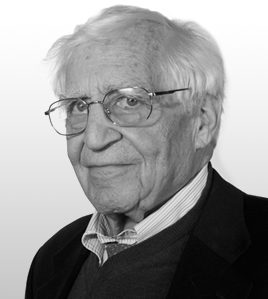 Walter PincusContributing Sr. National Security Columnist, The Cipher Brief
President Trump's first trip overseas beginning Friday will test his ability to stay on script, limit impulsive, off-hand, public remarks, and stop controversial tweeting, all of which have caused him trouble here at home and abroad.
The schedule will take him first to Riyadh, Saudi Arabia, where he will meet with King Salman bin Abdulaziz Al Saud, then with the six-nation, Gulf Cooperation Council, and finally, on May 21, with a wider group of Arab and Muslim countries.
The Saudi king has invited some 50 Muslim and Arab leaders, including Egyptian President Abdel Fattah el-Sisi, to what he's described as a summit of Sunni nations with Trump that "will establish a new partnership in confronting extremism and terrorism."
Trump's national security team has done the initial trip plan, conferring with Saudi Deputy Crown Prince Mohammed bin Salman during his March visit to Washington. That was followed by an April visit to Riyadh by Defense Secretary James Mattis and Dina Powell, Deputy National Security Adviser for Strategy.
Given Trump's relatively limited foreign experience, his first stop has been heavily choreographed, as have the subsequent ones in Israel and Rome. The May 24, NATO meeting in Brussels presents a different venue and issues. The same goes for the final stop, Sicily, where Trump and other Group of 7 leaders will meet starting May 26.
For any American president, this would be an exhausting and challenging venture. For Trump, it will also be a diversion from the clamor over investigations at home into his campaign aides' possible cooperation with Russia's interference in the Presidential election and questions about his firing of FBI Director James Comey.
Those of us with long memories can't forget President Richard Nixon making a similar trip to the Middle East in early June, 1974, at the very time the Watergate special prosecutor was in court seeking the actual White House tapes of presidential conversations and Congressional committees were looking into his possible impeachment.
Back then, ironically, Nixon visited leaders in Egypt, Saudi Arabia, Syria, and Israel in an unsuccessful attempt to strengthen the ceasefire agreement that halted fighting in the Yom Kippur, Arab-Israeli war.
Nixon returned home to challenge and lose his Supreme Court argument over the tapes that set him down the path to resigning the presidency.
Trump's challenge in his initial stop in Riyadh is avoid any public discussion of his campaign criticism of the Saudis, not just for their attitude toward women and other human rights issues, but for saying things such as, "Frankly, Saudi Arabia has not treated us fairly, because we are losing a tremendous amount of money in defending Saudi Arabia."  
In fact, the Saudis have always paid their own way as the major purchasers of American arms with a new multi-billion dollar deal about to be announced.
There has also been Trump's anti-Muslim rhetoric during the campaign and the Executive Order, delayed by federal courts because of its ban on refugees from certain Muslim countries – although neither Saudi Arabia nor the Gulf States were among them.
National Security Adviser Lt. Gen. H.R. McMaster told reporters Friday the main purpose of the overall trip was "to reaffirm America's global leadership…to continue building key relationships with world leaders and…to broadcast a message of unity to America's friends and to the faithful [of]…three of the world's greatest religions."
He pointed out, "No president has ever visited the homelands and holy sites of the Jewish, Christian and Muslim faiths all on one trip."
When Secretary of State Rex Tillerson was asked by Chuck Todd on Sunday's "Meet the Press" why Trump would be speaking essentially to Sunni rather than Shia Muslims in Saudi Arabia, the answer was because he was attempting to put together a unifying coalition against Iran, a majority Shia nation that was destabilizing the area.
Of course al Qaeda and ISIS, other targets of the U.S. anti-terrorist operations in the area, are primarily Sunni, which complicates the approach of the Trump team.
That situation guarantees that Trump won't get into complex discussions or explanations on this or any other touchy subject.
Israeli plans for the Trump visit are filled with going to such places as Yad Vashem, the Holocaust history museum; the Western Wall; the President's House; the Massada fortress; plus a dinner hosted by Prime Minister Benjamin Netanyahu. There will be little time for serious conversations there.
However, as McMaster put it, "The president prioritizes building strong relationships…with world leaders as a way to strengthen our alliances. And he's been successful."
Trump, himself, often points to his relationship with Chinese President Xi Jinping, beginning with their first session at Mar-a-Lago on April 7. "I think, long-term, we are going to have a very, very great relationship and I look very much forward to it," Trump said that first day.
Although Trump since that time has praised Xi for helping put economic pressure on North Korea to halt its nuclear and missile testing, it appears to have had little effect on Kim Jong-un.
Other leaders, starting with Japanese Prime Minister Shinzo Abe, have publicly praised Trump's leadership, recognizing that is one way to stay in his favor. Abe also gave him a $3,755 golf club last November when they first met.
You can expect that Trump will be greeted by a flood of public praise, particularly during the early part of his trip. In turn, expect many foreign leaders will give very expensive gifts to the president and his wife, Melania, another way to treat Trump's ego.
A new story in today's Washington Post raises the concern that the voluble Trump may inadvertently disclosed classified information during meetings with high level foreign officials. According to the Post's sources, he allegedly did just that during his meeting last week with Russian Foreign Minister Sergey Lavrov and Moscow's Ambassador to the U.S., Sergey Kislyak.
Meanwhile, Trump should follow the advice given by former Defense Secretary Robert Gates on Sunday's CBS "Face the Nation" when John Dickerson asked what would make the trip successful?
"I think that the key will be to limit spontaneity to areas that are fun or that sort of say something about you as a real person," Gates said. "I think when it comes to the issues…I'd advise him to stick to the script."