Biden's Nuclear Challenges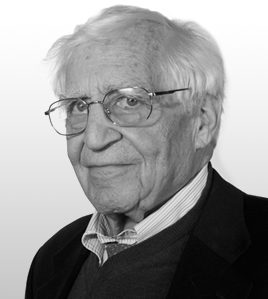 Walter PincusContributing Sr. National Security Columnist, The Cipher Brief
OPINION — President-elect Joe Biden's campaign slogan, "Diplomacy is back," will get an instant test after January 20, when his incoming team has just 16 days to find a way to extend the 2010, New START nuclear agreement with President Vladimir Putin's Russia. Otherwise, it will expire on February 5, 2021. That is if President Trump doesn't pull another reversal and during the next 22 days suddenly agree with Putin's long-standing offer to extend the agreement for five more years.
As written, the New START limits to 1,550 the number of strategic nuclear warheads deployed by each side, as well as 700 deployed delivery vehicles (ground-based ICBMs, submarine-launched SLBMs and strategic bombers).
Equally important are the verification procedures.
Each country must place a unique identification tag on each of its missiles, associated launchers, and bombers, and notify the other party when any delivery vehicles are moved. That aids inspectors counting delivery vehicles. Each side must specify the number of warheads on each individual missile, which can then be verified via inspections.
New START employs an on-site inspection regime termed "exhibitions" when it comes to new or converted systems, reinforced by satellite surveillance. Other on-site inspections verify declared data at ICBM bases, submarine bases and air bases, and the number of warheads on deployed ICBMs and SLBMs as well as the number of bombs or air-launched missiles associated with deployed heavy bombers.
Another type of on-site inspection verifies data regarding non-deployed strategic offensive arms at other locations. In addition, limited telemetry exchanges are used as a confidence-building measure.
The Trump administration has spent the past year unsuccessfully trying to expand New START by adding China and including nuclear warheads related to shorter-range weapons in the mix.
There is merit in trying to find a way to include other types of nuclear weapons, such as intermediate-range and battlefield types, plus new hypersonic and underwater types, but not at the cost of losing control over the strategic ones covered by New START.
Of course, Candidate Biden has talked about extending New START, since it was a product of the Obama-Biden administration. In a March 2020, article in Foreign Affairs, he wrote, "I will pursue extension of the New START treaty, an anchor of strategic stability between the United States and Russia, and use that as a foundation for new arms control arrangements."
Getting it done right, means not just dealing with Putin, but also with members of Congress and the American public.
Although the New START agreement can automatically be renewed by the President, Biden would be wise to consult with congressional leaders of both parties before acting, including the chairmen and ranking members of the Foreign Relations, Armed Services and Intelligence Committees.
Incoming-Secretary of State Tony Blinken should consult with NATO and Indo-Pacific allies, and Defense Secretary-designate Lloyd Austin should work with the Joint Chiefs of Staff to make sure they are all supportive.
While discussing extension of New START with Russian Foreign Minister Sergei Lavrov, Blinken could also raise the issue of the U.S. rejoining the Open Skies Treaty from which Trump officially withdrew last month.  The treaty permits 30-plus nations to conduct unarmed, observation flights over each other's territory.
The Air Force has kept the 45th Reconnaissance Squadron at Offutt Air Force Base, Nebraska, flying its specially-equipped, Boeing OC-135 aircraft on local missions, rather than over Russia, but at a reduced rate to maintain aircrew qualifications.
The Open Skies program has been popular on the Hill and goes back to the Eisenhower years.  Rep. Don Bacon (R-Neb.), a retired Air Force brigadier general who once commanded the 55th Wing of which the 45th Recon Squadron is a part, said last May, "It's a mistake we are pulling out [of the Treaty]. The most important thing is that our allies want it. Our more junior NATO partners rely on this imagery."
During the upcoming post-inaugural time period, to get the Biden administration up-to-date on the overall U.S. nuclear program, incoming National Security Adviser Jake Sullivan should prepare for initiation of a new, 2021 Nuclear Posture Review. That review would update spending on the nuclear complex; the current trillion-dollar design and production of the delivery systems for all three legs of the U.S. nuclear triad (strategic submarines, land-based ICBMs and bombers), plus modernizations underway for four existing warheads and even proposed design starting next year of a new one, the W-93.
A new Congressional Research Service (CRS) report, updated December 22, shows that the National Nuclear Security Administration (NNSA), which runs the U.S. nuclear complex, will have $15.3 billion for funding the weapons program in fiscal 2021, up 25 percent from the current year.
Among several programs that need a close look is the one termed "plutonium sustainment," which really is related to increasing production of so-called plutonium pits, the triggering devices for thermonuclear weapons. The current goal is to turn out a minimum of 80 pits per year by 2030, based on the assumption they will be needed for new warheads produced beginning that year.
Another controversial part of the program is a May 2018 decision that pit production should be split between Los Alamos National Laboratory, which now produces fewer than 20 a year but would grow to 30, and a new plant to be built at Savannah River, South Carolina, on the site of what once was to be a facility to handle nuclear fuel waste. It would produce 50 a year.
Because of skyrocketing costs, Congress in current legislation, has mandated that NNSA provide a schedule for "all pit production-related project and program activities," and has directed NNSA to develop "a comprehensive, integrated ten-year research program for pit and plutonium aging that represents a consensus program among national laboratories and federal sponsors," according to the CRS report.
These are just the beginnings of the looming nuclear issues for the Biden team.
They have to prepare for Biden's promised return to the nuclear agreement with Iran, the so-called JCPOA. That may require the U.S. to drop Trump-added economic sanctions against Tehran when the U.S. dropped out of the agreement. In turn, Iran must get rid of its excess enriched uranium and return to levels required by the 2015, Obama-era agreement.
Biden will also have to find a way to deal with a nuclear-armed North Korea and its leader, Kim Jong-Un. The latter was given world stature thanks to personal meetings and private exchanges with Trump but has yet to show any inclination to halt missile building or giving up its nuclear arsenal.
Last month, when Biden introduced his national security team, he said they will, "restore America globally, its global leadership and its moral leadership."
Just in the nuclear field, they will certainly have their work cut out for them.
Read more expert-driven national security insight, perspective and analysis in The Cipher Brief