A Bill, the President and China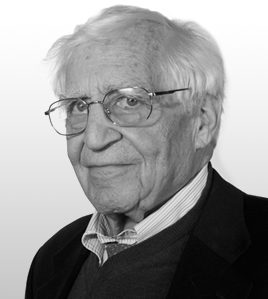 Walter PincusContributing Sr. National Security Columnist, The Cipher Brief
Walter Pincus is a contributing senior national security columnist for The Cipher Brief. He spent forty years at The Washington Post, writing on topics from nuclear weapons to politics.  In 2002, he and a team of Post reporters won the Pulitzer Prize for national reporting.
OPINION — The fiscal 2021 Defense Authorization Bill that President Trump has vowed to veto, carries many items that run counter to his policies, but Trump was dead wrong when he claimed in a December 13, tweet one reason for his veto was because "THE BIGGEST WINNER OF OUR NEW DEFENSE BILL IS CHINA! I WILL VETO!"
This, even though the House and Senate Armed Services Committees have authorized in the legislation, spending $2.2 billion in fiscal 2021 on the so-called Pacific Deterrence Initiative (PDI), primarily directed against China, adding an additional $158 million to what the Trump administration originally proposed.
In addition, the House Senate conference committee suggested that the PDI spending should not only jump to $5.5 billion in fiscal 2022, but all its funds should be in the base Defense Department budget and not the Overseas Contingency Operations account.
"The PDI will send a strong signal to China and any potential adversaries, as well as to our allies and partners, that America is deeply committed to defending our interests in the region," the conferees said in their report.
Among the conferee additions was $45 million to pay for an Army Multi-Domain Task Force deployment to the region. During last May's virtual Indo-Pacific Landpower Conference 2020, the Army tested whether making a 500-person unit rapidly deployable with its firing brigade and intelligence, information operations, cyber, electronic warfare and space assets to counter China's anti-access/area denial capabilities.
A future Army multi-domain task force could be based at a forward location in the Indo-Pacific region in 2022, since one is already planned to be based next year in Europe.
Other elements authorized for PDI funding in 2021 planning include Joint Task Force Indo-Pacific, a Counter-Terrorism Information Center, Joint Interagency Task Force-West, plus some military construction planning and design.
The conferees also directed the military services chiefs to provide a coordinated briefing to the Armed Services Committees next April when the Biden administration will be in charge. The chiefs are to outline plans for their respective services as well as the overall requirements for the region.
Beyond dealing with the military elements in the PDI, the conferees added provisions which they said, would "deter China's malign behavior, position the United States for strategic competition, and protect our assets from infiltration."
One section of the bill would protect federal investments in defense-sensitive intellectual property, technology, and data from acquisition by China; another would require universities to share information on defense-funded research, and a section that would limit funding for universities with Chinese-sponsored, Confucius Institutes.
There is also a provision in the bill directing the President to create a whole-of-government strategy to impose costs on the Beijing government that would "deter industrial espionage and the large-scale theft of personal information by the PRC (People's Republic of China)." Another provision calls for the Treasury Secretary to develop a strategy to combat Chinese money laundering activities.  An additional one calls for finding a way to halt China's access to World Bank assistance.
Based on what's actually in the bill about China, Senate Armed Services Committee Chairman Sen. James Imhof (R-Okla.) said on the Senate floor last Saturday, "I think someone has misled the president in thinking that we were not really as aggressive as we should be in China, and we are."
But the bill does not contain a provision President Trump has demanded — the repeal of Section 230 of the Communications Decency Act — which protects tech giants like Facebook and Twitter from being held legally liable for what is posted on their platforms.
The measure, however, does contain language that drew Trump's earliest veto threat – a provision that sets up a commission to make "binding recommendations to the Secretary of Defense for the modification or removal of all names, symbols, displays, monuments, and paraphernalia that honor or commemorate the Confederate States of America or any person who served voluntarily with the Confederate States of America from all assets of the Department of Defense."
Contrary to Trump's stated goal of bringing all troops home from Afghanistan, the conferees required a report from what will be the Biden administration on "the risks and impacts" of drawing down U.S. military personnel in Afghanistan below the 4,000 mark; and another one before drawing down below 2,000. Meanwhile, the bill authorizes $4 billion to continue support of the Afghan National Security Forces.
While the Trump administration this year slowed – and in October blocked – entry to the U.S. of Afghans who assisted American troops, the conferees extended the Special Immigrant Visas program for those "who put their lives on the line supporting the U.S. mission in Afghanistan."
There also are provisions that prohibit reducing below the level of the current 28,500 service personnel deployed in South Korea and the 34,500 in Germany, unless studies by the Biden administration support changes, having taken into consideration implications for allies, costs, military families, deterrence, and other key issues.
Earlier this month, Trump ordered all U.S. troops to leave Somalia, but the conferees not only increased 2021 funding for Africa Command, but also required the Secretary of Defense to brief the congressional defense committees "if a decision is made to reduce the number of specified United States Armed Forces by more than 20 percent of current force levels on the continent."
Aware of Trump's repeated statements about keeping hundreds of U.S. troops in Northern Syria to control the oil fields there, the conferees added a provision that requires the Secretary of Defense to certify that they are not being used to "extract, transport, transfer, or sell oil from Syria."
Although President-elect Biden has said he will halt construction of Trump's border wall, the conferees added provisions that would limit to $100 million the amount of national emergency military construction authority available to the Pentagon for domestic projects, and also require certification that military assistance provided Customs and Border Protection at the southern border has "no impact to readiness."
To show the long reach of the bill, a section calls for the resumption of Peace Corps operations within 90 days of the measure's enactment. The Peace Corps suspended its operations on March 15 and evacuated its volunteers because of the Covid-19 pandemic. However, Peace Corps posts were not closed and next year, if countries are considered safe, the bill says offers for positions should first be made to those volunteers and trainees who were brought home last March.
Despite Trump's threats, he has only until Wednesday to veto the bill or – with Congress in session – it will become law, but without his signature.
Read more expert-driven national security insights, perspective and analysis in The Cipher Brief