Good News for America: Trump Has No China Policy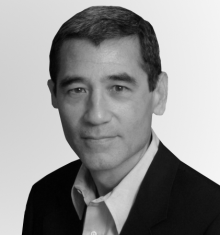 Gordon ChangAuthor, The Coming Collapse of China
Saturday, on the sidelines of the G-20 in Hamburg, President Trump sat down with his Chinese counterpart, Xi Jinping, for more than an hour-and-a-half of "substantive" discussions. Nonetheless, Washington as a practical matter no longer has a "China policy." That's a good thing.
twiett
Why? Among other reasons, not having such a policy allows the U.S. to disarm the increasingly threatening North Korea.
Since the Cold War, Washington's focus in Asia has been the integration of the Chinese communist state into the post-war liberal international system. As a result, during these decades U.S. presidents often ended up elevating Beijing's interests over those of America's. In many instances, a generous Washington pursued what could be called "China First" policies.
Enter Donald Trump. The 45th president, taking heat from the Washington establishment, has defined American interests narrowly, shunning policies spanning eight decades. With regard to Asia, he has had only one objective of consequence: the defense of the American homeland from the missiles and nukes of the Democratic People's Republic of Korea.
President Barack Obama, with his approach dubbed "strategic patience," essentially ignored North Korea for eight years. To his credit, he essentially admitted error last November when his staff told the Trump transition team that Pyongyang was, in the words of the Wall Street Journal, the "top national security priority" for the incoming administration.
Trump, to his credit, took that advice. He met Xi in Mar-a-Lago in early April and gave the Chinese ruler, according to Japanese newspaper reports, a hundred days to defang North Korea.
Trump not only demanded China's help but also tried to entice Beijing. "I explained to the President of China that a trade deal with the U.S. will be far better for them if they solve the North Korean problem!" he tweeted soon after the end of the Florida meeting.
At the same time, the American president said he was holding off on other issues, like currency manipulation and Taiwan, to obtain China's cooperation. Moreover, through April there had been no freedom of navigation operation in the South China Sea.
And Secretary Ross's 10-point May 11 deal with Beijing, the "initial results" of the Trump administration's "100-day action plan" on trade, initially looked like it might increase—not decrease—the U.S. trade deficit with China.
The American leader, in short, was in full smother-China-with-love mode.
Trump, in order to win Beijing's cooperation on North Korea, abandoned every China promise he made during the campaign. Therefore, in a real sense he no longer had a China policy. He had a Korea policy to which he subordinated America's ties to Beijing. Trump, unlike his two predecessors, took North Korea seriously, aligning actions with rhetoric.
The unimportance of China in the Trump administration became evident at the end of June. After expressing disappointment with Beijing in his now-famous June 20 tweet Trump switched from carrots to sticks. We saw his first stick—more a twig—on Monday, June 26. Then, he and visiting Indian Prime Minister Narendra Modi bear hugged three times, scenes intended to remind Beijing of the might of the union of the world's most populous democracy and its most powerful one.
Tuesday, the State Department, citing Beijing's use of forced labor from North Korea and refusing to give China a waiver, dropped that country into the worst ranking—Tier 3—in its annual Trafficking in Persons report.
Thursday, the Treasury Department designated Bank of Dandong, a Chinese bank, a "primary money laundering concern," effectively sawing it off from the global financial system. Moreover, at the same time Treasury sanctioned a Chinese shipping company and two Chinese individuals, freezing their assets and prohibiting U.S. persons from dealing with them.
The same day, the Trump administration notified Congress of a proposed $1.42 billion sale of arms to Taiwan, which Beijing claims as its 34th province.
And on Sunday, the Stethem, a U.S. Navy destroyer, conducted a freedom of navigation exercise near Triton Island in the Paracel chain in the northern portion of the South China Sea.
Beijing, on multiple occasions, was "outraged," but Trump, who does not think the maintenance of friendly relations is an end in itself, does not give the appearance of caring.
Why should he care? For too long, American policymakers, both civilian and military, pursued misguided policy choices. George W. Bush, unfortunately, placed more emphasis on grooming China than disarming North Korea. His Six-Party talks, which he persuaded Beijing to lead, gave Chinese leaders a role that they used to stall the U.S. and thereby give the Kim regime the one thing it needed most to arm itself: time.
Obama policy was not any better. For all but a couple months in 2012 when he tried to craft a misconceived barter deal, the White House inexplicably went missing on North Korea, allowing China to continually provide equipment, components, and technology to Pyongyang's most destructive weapons programs.
Of course, Trump, in his determination to disarm North Korea, can make a serious situation worse, but he deserves high marks for not ignoring obvious dangers and mobilizing the elements of national power to fashion a solution.
And as he does so, he is cutting the Chinese down to size, making it clear that the preservation of their sense of self-importance is no longer a goal of American foreign policy. China's leaders were taken aback by Trump's recent decisive actions, and at the same time they learned they were not, as they might have thought, in control of the American leader.
Trump, who is now running the show, has not given up on diplomacy with China. There was Saturday's meeting in Hamburg–devoted almost exclusively to North Korea–and there was a telling phone conversation. On July 2, the White House got in touch with Beijing to arrange a call with Xi Jinping. The conversation between the American and Chinese leaders took place a few hours later.
Chinese observers were surprised that Xi, after the previous events, would accept the call, as Cheng Xiaohe of Renmin University in Beijing noted in comments to the New York Times. It was, the professor told the paper, "a little bit odd."
No, it was not.
The Chinese, as Cheng's comments suggest, have gotten too accustomed to thinking they are ensconced at the center of the universe and thereby entitled to everyone's deference and obedience. Trump has not accorded them the respect to which they had become accustomed and in the process made them more amenable to working with Washington.
Xi Jinping, despite apparent anger at Trump, took Trump's call because he knew he had to. The American president, Xi realizes, possesses overwhelming leverage over China and is not afraid to use it.
Trump knows that too. Good for him.