Fight Together, Parade Together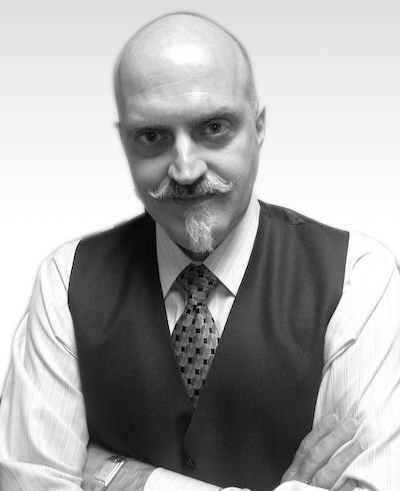 Jason HealeyCipher Brief Cyber Advisor & Senior Research Scholar, Columbia University
If the United States is to hold a military parade, as President Donald Trump witnessed last year in Paris, it should be the right kind of parade. Our true power is not, and has not been for a long time, just fearsome weapons and trained and experienced warriors.
Secretary of Defense James Mattis recognizes that "we are going to be stronger together in recognizing that our military will be designed and trained and ready to fight alongside allies." He should accordingly invite America's friends and allies to march alongside our soldiers, sailors, airmen and marines.
The member nations of NATO stood side-by-side to win the Cold War, and after the attacks of 9/11 they immediately declared solidarity with us, fighting and dying alongside us in Afghanistan. Estonia has only 6,000 active-duty soldiers yet for over a decade deployed a full company there. NATO air forces and special forces fought together in Libya.
Nearly three dozen countries joined the United States as part of the coalition against Iraqi leader Saddam Hussein in 1991, and the United Kingdom has paid dearly for heeding our call to invade again in 2003. We work with France in the Sahel, Italy in Libya, and with the Philippines on counterterrorism. U.S. troops stand united with South Korea and Japan against North Korea.
It appears the Department of Defense is resisting the idea of a parade, and for understandable reasons. There will be high monetary cost and it would be just more distractions for a force already run down from constant deployments. There are more to pressing issues: a resurgent Russia; a revisionist China; ongoing wars on Iraq and Afghanistan, and so much more, this is not the time for more drill and ceremonies.
The parade "very likely runs contrary to Mr. Mattis's priorities," The New York Times wrote, so he should do what warriors have done for ages: listen to our superior's orders and make the best of it.
This means a parade built around one principle: fight together, parade together. If it is unclear what it would celebrate, then let it celebrate friendship and shared sacrifice.
The possibilities are endless. In the skies above Washington, D.C., our pilots might fly alongside the Norwegian and Emirati pilots, as they did in Libya. The joint U.S.-Singaporean training squadron, based in Idaho, could follow behind Canadian interceptors representing their contribution to NORAD, and a NATO AWACS. French troops from Operation Barkhane, and the Africa G5 nations, combatting terrorists in the Sahel, deserve their place in the line of march.
Estonian veterans of the Afghanistan campaign might march with the Danish tanks, and German and Czech special forces who deployed. Elements of NATO's new Very High Readiness Joint Task Force can march to signal readiness and resolve to Russia. A Columbian contingent could celebrate the successes of their peace process and our partnership in counter-narcotics operations. Australia, New Zealand, Poland, Germany: all these and more should join.
The Defense Department might use the opportunity for subtle signaling by, for example, featuring NATO allies who meet the two percent threshold of military spending or those who have committed troops with the fewest operational restrictions. Japan's Prime Minister Shinzo Abe has been actively trying to feature Japan's military prowess and might be eager to participate.  Turkey might be invited but only if it eased back on the purge of officers since the 2016 coup. These opportunities for messaging would all be lost if the parade were U.S. only.
It is a dangerous world and militaries have better things to do than parading pounding the pavement of Pennsylvania Avenue. If the Command in Chief does order a parade, Secretary Mattis should make it mean something and march together proudly with those we train with and fight alongside. The best message the Department of Defense can make to America and the world (including the Commander in Chief) is that we are strongest with our allies.