Dropping the MOAB: A Blow to ISIS' Ambitions in Afghanistan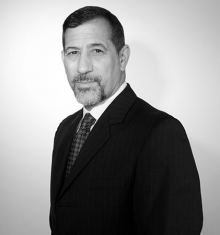 Bruce HoffmanProfessor, Georgetown University
On Thursday, the United States carried out an airstrike targeting ISIS in Afghanistan, dropping a Massive Ordnance Air Blast bomb (MOAB) on a tunnel and cave complex. The strike marked the first time the MOAB, nicknamed "Mother of All Bombs" has been used in combat operations. Afghan defense officials announced Friday that 36 ISIS fighters were killed, with the possibility of a larger death toll. The Cipher Brief's Bennett Seftel spoke with counterterrorism expert Bruce Hoffman, Director of the Security Studies Program at Georgetown University and Cipher Brief Expert to discuss the strike's objectives – and its larger impact on the war in Afghanistan.
The Cipher Brief: Last week the U.S. dropped the "Mother of all Bombs" (MOAB) targeting ISIS in Afghanistan (ISIS-K). What impact will that have on the group's ability to conduct operations and recruit?
Bruce Hoffman: The use of the "MOAB" bomb clearly demonstrates that the situation in Afghanistan is far more parlous than many imagine it to be. Look at what al Qaeda had already accomplished before its facility in the Shorabak District of Kandahar Province was destroyed by U.S. and Afghan forces in October 2015. They had similarly built a vast tunnel complex complete with caves and concrete revetments that was being used both to stockpile weapons and serve as a command center to guide and direct al Qaeda operations elsewhere on the Indian subcontinent. It seems to me that ISIS alarmingly had simply borrowed a page from al Qaeda's playbook with the facility that they had constructed in in Nangarhar Province, which was targeted by the "MOAB." U.S. military commanders likely had rightly concluded that the only effective way to destroy the ISIS complex was by using a bomb that would completely take down the entire subterranean infrastructure.
Before 9/11 al Qaeda had built extensive facilities of this sort in Afghanistan and unfortunately both it and ISIS are now doing the same thing again. Use of the MOAB was thus a prudently timed measure to address this threat before it became even more entrenched.
Fortunately, with this enormous bomb, we now have the technological means to not just damage but to pretty much destroy these kinds of facilities. So I see the operation as having certainly dealt a blow to ISIS' ambitions in Afghanistan because terrorism and insurgency only thrive when these groups have a logistical base to operate from—when they have the weaponry and ammunition stockpiles to sustain their violent campaigns.
Depriving ISIS of both these factors, and presumably the fighters that were present in the complex, will prove to be a significant setback, although it's very difficult to prove something like that. If you eliminate a threat that is prevented from materializing, it's hard to demonstrate empirically how effective that operation was or was not. But creating this logistical infrastructure is precisely what  al Qaeda and ISIS are trying to achieve in laying the foundations for an escalated campaign in Afghanistan. I would therefore regard this bombing as a positive setback to this goal.
TCB: Was the U.S. trying to send a specific message to these groups by using this type of bomb?
BH: The "MOAB" was the weapon that was needed to accomplish the mission. I don't think there was any broader message. If there had been a flight of B-52s dropping multiple payloads of heavy ordnance in a concentrated fashion over the ISIS complex, it wouldn't have elicited the same unique curiosity that the "MOAB" undeniably has. But to my mind, this was just the most efficient way to accomplish the mission and was probably the most appropriate weapon to use given the depth of the tunnels and the extensive nature of the complex. The use of the weapon also sent an important message that the U.S. is determined to thwart ISIS' efforts to establish a foothold in Afghanistan.
TCB: Do you think enough attention is currently being devoted to Afghanistan, particularly as it is the country that houses the most terrorist groups in the world?
BH: This is the main challenge we currently face. There was a time when we really only needed to worry about Afghanistan and unfortunately, that is an artifact of the past. Today, we have face serious terrorist challenges not just in Afghanistan, but in Syria, Iraq, Libya, Yemen, among other places. In other words, there are enough countries that are vying for our attention because regrettably, over the past decade or so, both terrorist groups have been able to develop sanctuaries and safe havens in all those countries, which makes the continuance of the prosecution of their terrorist campaigns possible.
That's why dropping the MOAB bomb on the ISIS complex is a real blow to ISIS – destroying a major logistical facility before it becomes a launch pad to sustain a concerted terrorist campaign in that country.
It's hard to say whether we are paying too little attention to Afghanistan. I don't think that's the case. But it's one of the many crisis areas vying for our attention these days.