Ruminations on the Most Devastating Cyber Attack in History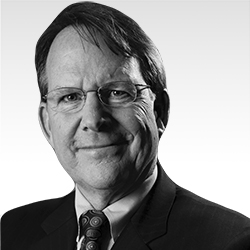 Mark WeatherfordFormer First Deputy Undersecretary for Cybersecurity, DHS
A recent article titled, The Untold Story of NotPetya, The Most Devastating Cyberattack in History came out a few weeks ago and I've been ruminating on it ever since.  It bothered me because while the NotPetya ransomware attack is old news if you are in the cybersecurity business, there is a lot of new and really interesting information in this piece.
This story by Andy Greenberg, focuses on Maersk, the largest container ship and supply vessel operator in the world, and reveals some things that most of us weren't aware of until now.  Like many cybersecurity tales of woe, it reads like a Robert Ludlum thriller and will leave you wanting more.
Get more (including the rest of this excellent column) with Cipher Brief Level I Membership.  Joining this high-level, security-focused community is only $10/month (for an annual $120/yr membership).