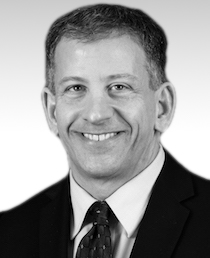 Daniel HoffmanFormer CIA Chief of Station
As the Group of Seven (G7) leaders meet in the French coastal town of Biarritz this weekend, the issue of recent Russian behavior will most certainly be discussed.  A series of global leaders rebuffed a statement earlier this week from President Trump, who said that it would be "appropriate" for Russia to re-join the group.  Ukraine's president was among the European voices who opposed the idea, reminding leaders that Moscow still occupies Crimea and undermining peace in Ukraine.
President Vladimir Putin is also facing the largest outbreak of unrest in Russia in nearly a decade as protesters have taken to the streets of Moscow for the past several weekends, calling for free and fair elections among other things.   
We spoke with Cipher Brief Expert and former CIA Station Chief Dan Hoffman about how he sees recent events unfolding and what they could mean for Russia moving forward.
like they are for example in our country, so they run the risk of being seen as threats to the regime's security because what scares Vladimir Putin is  democracy. These are Russians who don't feel like their own government is really listening to their grievances have no real path to be heard, certainly not through Russia's corrupt parliament, so they're out there protesting and demonstrating how they feel about things. It's not going to solve anything, but it just shows you how brittle Russian autocracy is.
This is Cipher Brief Level I Member Only content. It can be accessed via login or by signing up to become a Cipher Brief Member.  Joining this high-level, security-focused community is only $10/month (for an annual $120/yr membership). What a great and inexpensive way to Feed Your Need to Know….