The Evolving Terrorist Threat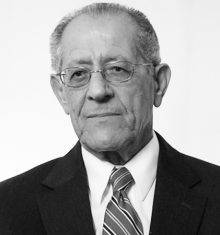 Emile NakhlehFormer Member, CIA's Senior Intelligence Service
The Cipher Brief was recently invited to take part in the University of New Mexico's Intelligence Symposium, covering a number of national (and international) security issues.   
We took the opportunity to speak with UNM's Director of the Global and National Security Policy Institute (and Cipher Brief expert) Emile Nakhleh, about the evolving terrorist threat, and just how concerned we should be about recent trends. 
Nakhleh is a retired member of the CIA's Senior Intelligence Service and is a widely-respected expert on Islamic radicalization, terrorism and the Arab states of the Middle East.
This is Cipher Brief Level I Member Only content. It can be accessed via login or by signing up to become a Cipher Brief Member.  Joining this high-level, security-focused community is only $10/month (for an annual $120/yr membership). What a great and inexpensive way to Feed Your Need to Know….