What are the Russians Doing in Venezuela?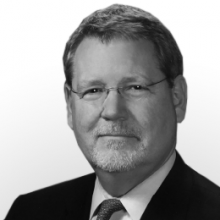 Steven L. HallFormer Member, CIA's Senior Intelligence Service
There are multiple international dynamics at play in Venezuela this week, particularly between the U.S., which is supporting the uprising of Venezuelan opposition leader Juan Guaido, and Russia, a supporter of the government of Nicolas Maduro. 
Secretary of State Mike Pompeo made a strong and unusually public allegation this week that President Maduro was ready to leave the country and that Russia had convinced him to stay. Russian officials denied it and called Washington's 'interference' in the country a "most grave violation of international law."
The Cipher Brief is fascinated by the dynamics at play and we tapped Cipher Brief expert and former member of CIA's Senior Intelligence Service, Steven Hall, to talk about what's going on behind the scenes in Venezuela.
This is Cipher Brief Level I Member Only content. It can be accessed via login or by signing up to become a Cipher Brief Member.  Joining this high-level, security-focused community is only $10/month (for an annual $120/yr membership). What a great and inexpensive way to Feed Your Need to Know….