The Terrorist Threat to the U.S. Homeland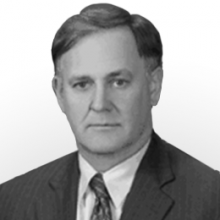 John BennettFormer Director, CIA National Clandestine Service
As part of the U.S. Intelligence Community's Worldwide Threat Assessment this week, Director of National Intelligence Dan Coats told the Senate Select Committee on Intelligence that "Global jihadists in dozens of groups and countries threaten local and regional U.S. interests, despite having experienced some significant setbacks in recent years, and some of these groups will remain intent on striking the U.S. homeland.  Prominent jihadist ideologues and media platforms continue to call for and justify efforts to attack the U.S. homeland."
The Cipher Brief is bringing you a range of expert perspectives this week on the global terrorist threat.  We asked Cipher Brief Expert and former Director of the CIA's National Clandestine Service, John Bennett, a range of questions about how he sees today's terror threat.
This is Cipher Brief Level I Member Only content. It can be accessed via login or by signing up to become a Cipher Brief Member.  Joining this high-level, security-focused community is only $10/month (for an annual $120/yr membership).  What's the better way to spend $10 a month?  On the extra caffeine you don't need, or on the intelligence and national security insights you do?
If you are experiencing any issues with signing up or signing in, please drop an email to [email protected].
We look forward to welcoming you to the community!