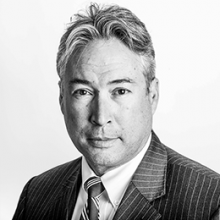 Kevin HulbertFormer CIA Chief of Station
As a former senior intelligence officer in the CIA's Directorate of Operations, Kevin Hulbert made a point to walk through the CIA lobby as often as he could on his way into work, regardless of the fact that there were closer entrances to where he parked.   He would often look at the stars on the wall as a daily reminder of why the people who work there, do what they do.  And then, one of his own friends earned a star on that wall with the ultimate sacrifice.
This is Cipher Brief Level I Member Only content. It can be accessed via login or by signing up to become a Cipher Brief Member.  Joining this high-level, security-focused community is only $10/month (for an annual $120/yr membership). What a great and inexpensive way to Feed Your Need to Know….