Taking a More Aggressive Posture Against Russian Cyber Crimes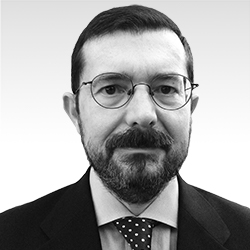 Conrad PrinceFormer Director General for Operations and Deputy Director of GCHQ
U.S. and UK officials are taking a more aggressive approach toward Russian cyber crime by publicly naming and shaming Russian Military Intelligence (GRU) for destructive and undermining criminal actions in cyber space.   
The U.S. Department of Justice announced the indictment of seven GRU-related individuals for cyber-crimes that included hacking, wire fraud, identity theft and money laundering.
Also last week, the UK's National Cyber Security Centre (NCSC) announced that the GRU was behind a campaign of 'indiscriminate and reckless cyber attacks targeting political institutions, businesses, media and sport.' 
The NCSC is part of the UK's Government Communication Headquarters (GCHQ), which oversees the security of government agencies. 
The Cipher Brief asked former GCHQ Director Conrad Prince for his expert thoughts on what this means and whether a more aggressive public naming of perpetrators by the UK and the U.S. will be enough to discourage Russia's bad behavior in cyber.
This is Cipher Brief Level I Member Only content. It can be accessed via login or by signing up to become a Cipher Brief Member.  Joining this high-level, security-focused community is only $10/month (for an annual $120/yr membership).