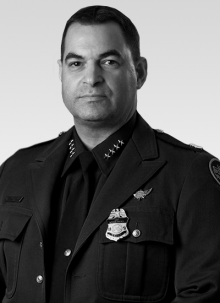 Michael FisherFormer Chief, U.S. Border Patrol
The Government remains shut down after President Donald Trump offered a plan over the weekend to provide temporary protection to some groups of immigrants if Democrats agree to fund the border wall.   Democrats refused the offer and are calling on the President to re-open the government.
This, as hundreds of thousands of federal workers are facing a second pay period without receiving a paycheck.  The political back and forth has taken the discussion clearly away from actual border strategy, so in an effort to get back to the issue, we reached out to Cipher Brief expert and former Chief, U.S. Border Patrol Mike Fisher to remember just what the threat is and what mitigation strategies have been effective in the past.
This is Cipher Brief Level I Member Only content. It can be accessed via login or by signing up to become a Cipher Brief Member.  Joining this high-level, security-focused community is only $10/month (for an annual $120/yr membership).
Cipher Brief Members engage in high-level conversations about national and global security issues every day. If you're not already a member, you should be.