Saudi Arabia's Bogus Claims and the Fate of Mohammad Bin Salman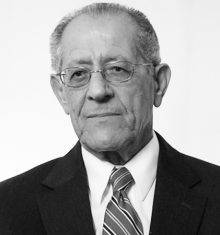 Emile NakhlehFormer Member, CIA's Senior Intelligence Service
Persian Gulf tribal regimes often subvert the law to stay in power. Ruling families in these states have frequently trampled on legal and human rights norms to maintain their power against any domestic opposition. They have purchased some of the most sophisticated weapons from Western countries, including from the United States, to quell domestic demonstrations and protests. Washington, London, and Paris, which have sold the Gulf regimes most of these so-called anti-riot weapons, have known full well that they're used to violate human and civil rights on a continual basis. Without checks and balances and accountability, tens of thousands of citizens in these tribal entities have been illegally arrested, subjected to sham trials, and locked up on spurious charges. No vibrant civil society institutions are permitted to operate in most of these countries, and certainly not in Saudi Arabia.
Rule in Persian Gulf emirates has been hereditary, generally passed down from father to son. The "hard" ministries—defense, security, finance—are usually run by trusted members of the ruling family, as are the military and security services. In Bahrain, for example, Khalifa bin Salman is the longest serving, unelected prime minister in the world. He's been in that position since independence in 1971. In Oman, Sultan Qabus has been in power since independence 47 years ago, with no successor in sight. In the United Arab Emirates, political and military power resides with the crown prince, Muhammad bin Zayed of Abu Dhabi. His father, Zayed, was the only person to rule the UAE since independence, also in 1971. Qatar's ruler, Tamim bin Hamad came to power following his father's voluntary abdication. Qatar is the only GCC country in which rule was transferred from father to son peacefully as a result of the ruler's decision to abdicate, and is the only place where the former ruler is still alive.
This is Cipher Brief Level I Member Only content. It can be accessed via login or by signing up to become a Cipher Brief Member.  Joining this high-level, security-focused community is only $10/month (for an annual $120/yr membership).
Cipher Brief Members engage in high-level conversations about national and global security issues every day. If you're not already a member, you should be.
If you are experiencing any issues with signing up or signing in, please drop an email to [email protected].
We look forward to welcoming you to the community!