The National Security Winners and Losers from Singapore Summit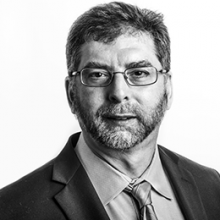 Todd RosenblumFormer Acting Assistant Secretary of Defense for Homeland Defense and Americas' Security Affairs
China, North Korea and the U.S.-South Korea security alliance are the big winners from the short, joint declaration out of Singapore this week.  The United States made important symbolic (and reversible) concessions, but at this point, has not advanced the core objective of a non-nuclear Korean Peninsula any more so than it had in the plethora of past pledges dating to the early 1990s.
China is pleased.  The Kim-Trump pledge is essentially China's (and Russia's) proposal of a freeze in testing in exchange for a freeze in U.S.-South Korea military exercises from six months ago, though that was rightly rejected at the time because it meant giving up something hard to resume in exchange for something the North could reverse without symmetrical consequence.  China appears more reasonable now that President Trump has tilted in its direction.  Without having put any of its own cards on the table, China gets more stability on the Peninsula, a freer hand to prop up Kim if it so chooses, a projected weakening of U.S. military readiness and staying power in Northeast Asia, and a reduction in a core-element of U.S.-South Korean security cooperation.
North Korea gets its long-sought recognition on the global stage, no expressed concern about internal repression, and an almost certain increase in formal and informal trade and economic assistance from its neighbors, without doing more than reaffirming a less concrete version of its pledge on denuclearization made many times in the past.  The failure to even get the words "irreversible and verifiable" in the statement on denuclearization means U.S. negotiators will have to make another concession to get these fundamentals included in follow-on talks.  In the near term, no verification of North Korea's freeze gives us no confidence that the North is not quietly making its stockpile and delivery systems more resilient, or have even made the strategic choice to abandon its nuclear deterrent.
And while there is nothing inherently wrong with front-loading a meeting of national leaders to kick start negotiations vice the traditional approach of holding out the carrot of a presidential meeting as a reward, the vagueness of the Trump-Kim Declaration indicates negotiators were not close on even a framework for deliverables.
It is easier for North Korea to resume illicit or provocative behavior than it is for the U.S. and South Korea to reimpose security measures, and this makes not getting more specifics from Pyongyang in the statement even more problematic.  North Korea would have to do something extraordinarily egregious for Seoul to agree to resume military exercises on the Peninsula, or China to again choke hold the DPRK.  North Korea has the upper hand here.
The Kim-Trump pledge does keep South Korea and the United States in close political alignment.  President Moon enjoys strong public support for South Korea's engagement with the North, far more than President Kim Dae Jung did 20 years ago when he first introduced the Sunshine Policy toward the North.
Today, there are important voices in Seoul questioning the basis for the U.S.-South Korean security alliance.  Highly regarded South Korean National Security Specialist Chung in Moon, who also is a special advisor to President Moon, recently published remarks that Seoul should transform its bilateral security alliance with Washington into a multilateral security cooperation regime that includes Beijing.  South Korea's Blue House (Office of the President) formally distanced itself from the remarks, but they stand as a strong barometer of the stakes at play.  The South Korean people are strongly behind Moon's approach and a bad meeting between the Americans and North Koreans would be viewed as Washington's fault and harming the interests of the Korean people.
Unfortunately, President Trump made important, symbolic concessions without concurrent gains for American homeland security, and Japan is more isolated.  It is important and good that North Korea is extending its nuclear and long-range missile testing freeze, but the Kim-Trump short, joint statement is even less committal and specific than the Panmunjom Declaration made by President Moon and Chairman Kim on April 27, 2018.  It is light years less than the Iran denuclearization agreement that President Trump deemed fatally flawed because of its insufficient provisions on denuclearization or attention to other concerns.
U.S. military planners assigned to focus on capabilities and intelligence officers tasked with verifying intent have little to go on from the Kim-Trump statement.  In fact, the opposite is true.  North Korea is under less pressure now to give us confidence that this is not just another short-term freeze, or a larger effort to lock in the status quo in exchange for reward.  Our war-fighters based in Fort Greely, AK will not be standing down on their ground based missile intercept mission any time soon.
Japan cannot be pleased that there is no mention of its abductees in the declaration, despite Prime Minister Abe's repeated (and widely reported) efforts to get this emotional issue on the table.  President's Trump's general dismissal of human dignity issues as an agenda item makes Abe look weak.  This weakness will be pleasing to China.
As noted by many others, it is better that the United States and North Korea are talking rather than exchanging distant threats.  Lead U.S. negotiator Sung Kim is extraordinarily capable (we worked closely together as desk officers in the State Department many years back) and the command climate of chumminess between the Chairman and President will make for better atmospherics.  But the joint statement gives Sung little to work with.  He will have to fight hard, and give something, just to get 'irreversible' and 'verifiable' on the agenda.  He also will begin with the assumption on the North Korean side that human rights, chemical and biological weapons, and conventional threats to Seoul are not part of the discussion.
President Trump must be pleased that he has the world's attention in a positive way, and is correct that conventional approaches to rolling back, containing and/or managing the North Korean threat have not worked.  But we will all know in the months ahead if this is just another high visibility propaganda win for North Korea and a strategic gain for China, or if this gambit leads to a different and better Peninsula for all.
Todd M. Rosenblum is a former senior defense and intelligence official in the Obama Administration.  He was a negotiator to the Four Party Peace Talks between the United States, China, North Korea and South Korea. He is a Senior Fellow at the Atlantic Council.