F-35 Procurement Strategy Needs a Reboot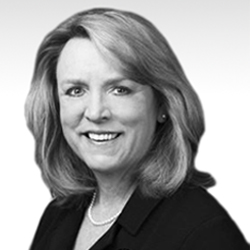 Deborah Lee JamesFormer Secretary of the United States Air Force
Lockheed Martin says it will continue to bring down the hourly costs of operating the F-35 fighter jet, while continuing to address the problems that have been plaguing the program.  Some of those issues involve the supply chain and others speak to reliability. 
The head of the program was at the Paris Air Show this week, where he told reporters that Lockheed will continue addressing the issues, some of them previously unreported.
We spoke with Cipher Brief expert and Former Secretary of the Air Force Deborah Lee James about the problems the program has been facing and the prospects for success. 
This is Cipher Brief Level I Member Only content. It can be accessed via login or by signing up to become a Cipher Brief Member.  Joining this high-level, security-focused community is only $10/month (for an annual $120/yr membership). What a great and inexpensive way to Feed Your Need to Know….