Author Interview: Lea Carpenter on Red, White, Blue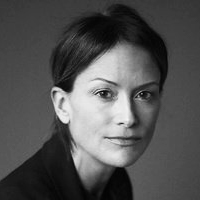 Lea CarpenterAuthor, Red, White, Blue
Lea Carpenter's second novel, Red, White, Blue is a love story wrapped in a novel about what it means to be a spy.  It's a story about a father and daughter, about a marriage, and about unraveling the real story of why spies do what they do.  
They story itself is complex by design and takes the reader from one character to another in a dialogue that weaves together elements of trust, betrayal and doubting what was once accepted as truth. 
The woman behind the story, author Lea Carpenter, wrote her first novel, Eleven Days, about the relationship between a mother and son, while poetically depicting the toll that war takes on families. 
She's busy,  having also written the screenplay for Mile 22, the movie released this summer about the CIA's not-often-talked-about Special Activities Division.  The movie was directed by Peter Berg and stars Mark Wahlberg. 
This is Cipher Brief Level I Member Only content. It can be accessed via login or by signing up to become a Cipher Brief Member.  Joining this high-level, security-focused community is only $10/month (for an annual $120/yr membership).
Cipher Brief Members engage in high-level conversations about national and global security issues every day. If you're not already a member, you should be.
If you are experiencing any issues with signing up or signing in, please drop an email to [email protected].
We look forward to welcoming you to the community!