An Open Letter to the Incoming DIA Director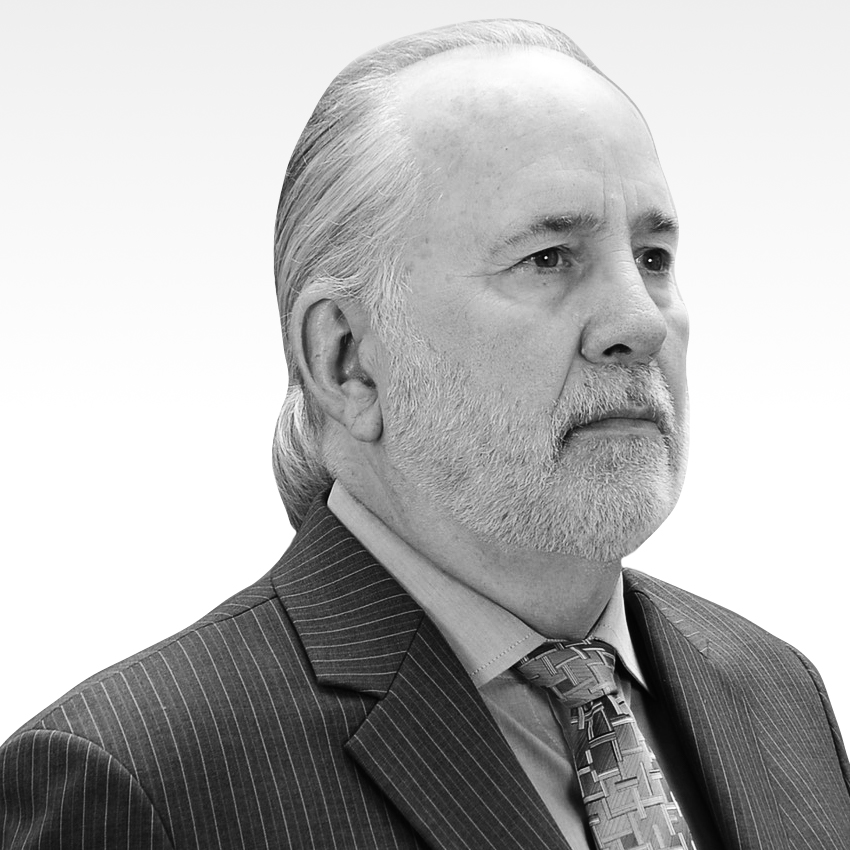 Doug WiseFormer Deputy Director, Defense Intelligence Agency
Next month, Lieutenant General Robert Ashley will take over as the 21st director of the Defense Intelligence Agency.  The career Army military intelligence officer currently serves as the senior advisor to the Secretary of the Army and is the Army's chief intelligence officer. Ashley has served at a number of bases in the U.S. and overseas and was deployed as part of Operation Iraqi Freedom and Operation Enduring Freedom in Afghanistan.   He'll replace Lieutenant General Vincent Stewart who has been tapped to become the Deputy Commander of U.S. Cyber Command.
Douglas Wise, a retired CIA officer and former Deputy Director of the DIA, and Matt Gunning, a retired CIA senior officer and former Deputy Director for Operations of the DIA, offer some hard-hitting advice in an open letter to Ashley. 
Dear LTG Ashley,
All of us who have an association with defense intelligence congratulate you on your nomination and confirmation as the 21st Director of the Defense Intelligence Agency.  You already know it will be an extraordinary assignment and the perfect opportunity to apply your thirty-plus years of experience at the national intelligence level.  You are a seasoned commander and DIA's workforce needs strong, consistent, and compassionate leadership.
You are taking the helm at a critical juncture in DIA's history.  Your senior civilians are still adjusting to their roles as leaders; their roles were downgraded five years ago by the then director and only in the last two years were they restored. The Agency recently recovered from past internal polarization and you'll find a renewed sense of unity.  You will inherit an Agency that, over the past three years, has been spared constant changes in structure.  This is a time to play the team you have and exploit a structure that provides geographic and functional focus yet enhances cooperation and collaboration.
Though the Agency has adjusted to its current structure, it remains culturally stressed by the relatively recent transition from the deleterious Rank-in-Position to the professionalizing Rank-in-Person (RiP) business model.  By investing in RiP (referred to inside DIA as Talent Management), you will do more to increase effectiveness than you would achieve by further tinkering with the org chart.  RiP triggered transformation from a "me" culture, to an "us" culture.  But, the job is not complete.  Your leadership will be critical in maintaining this forward and positive progress. As stated in a similar article sent to your CIA counterpart at the start of his directorship, leadership is a precious, but fragile, gift given ultimately by those you lead. You are an exceptionally worthy recipient of this gift.
PUTTING THE "D" IN DIA:
With the new administration, new ODNI [Office of the Director of National Intelligence] leadership, and new Pentagon leaders, you have the rare opportunity to redefine the role of DIA and to focus on keeping the "D" in DIA.  You will discover this is much more challenging than it appears.  It is critical that you minimize the compulsion to compete with CIA and produce "national" intelligence.  Keep DIA's attention on military topics for the SECDEF  [Secretary of Defense], CJCS [Chairman of the Joint Chiefs of Staff], and the warfighter.  In the IC [Intelligence Community] mosh pit, it becomes easy to forget that the "D"efense consumer is the reason DIA exists.
Multiple reorganizations and years of mission creep and uncertainty about DIA's proper role within the Defense Intelligence Enterprise have long plagued DIA's performance.  To clarify DIA's identity and improve its delivery of quality of defense intelligence, counterintuitively you need less, not more.  Focus on streamlining the Agency's staggering number of missions—87, according to its website—along with the DIA bureaucracies and fiefdoms overseeing them.  You can also put the "D" back in DIA by improving the skills and tradecraft of the Agency's talented analytic workforce and focusing on DIA's "raison d'etre" of analysis.  Further investment in analytic training and professional development will increase DIA's value to the Combatant Command J2s, while highlighting its built-in advantage over other IC agencies on defense intelligence.  Encourage and reward expertise in collection, analysis, and scientific and technical intelligence tradecraft.  This will inspire DIA professionals—especially younger officers—who have had their expertise blunted by the decades-long IC mania for integration and generalization.  These have great value, but specialization and high tradecraft standards are the keys to innovation and excellence in our business, especially in the military and defense fields.
As Director, you should continue to press the bounds of intelligence collection—not only by more effective clandestine, Defense Attache, and technical means—but by harvesting the intelligence that is resident in over one million DoD officers who are willing to help the Department of Defense.  The 2015 creation of the Defense Debriefing Service, which operates at a fraction of the cost of other DIA collection services, has only scratched the surface of overtly collected intelligence.  Consider greater investment in this capability, one that punches far above its weight.
COUNTERINTELLIGENCE (CI)
CI must be your first command priority starting on your initial day — you must speak out strongly about the CI risks DIA faces.  Protecting DIA from foreign intelligence services, terrorists, criminals, and malicious insiders will require constant vigilance by the entire workforce and a change in the DIA culture.  There are no shortcuts or easy fixes. The number and severity of CI threats have never been greater; the proliferation of personal electronic devices and mobile applications will only increase our enemies' capacity to inflict .catastrophic damage with their cyber tools and tradecraft.  DIA's protective components will need strong authorities, sophisticated technical tools, and—most importantly—your constant leadership and advocacy to defeat these threats.
SENIOR LEADERSHIP CORPS
Much of the DIA workforce, particularly the younger generation, recognizes that many of the Agency's senior officers advanced by bureaucratic savvy and having a patron rather than expertise in collection, analysis, or scientific and technical intelligence.  Reducing the number of senior executives, particularly low performers and those whose only value is managing the bureaucracy, will save money and improve mission performance, morale, and accountability.  It will create opportunities for energetic and innovative leaders to advance.  For these same reasons, a sizeable cut in GS-15 positions also is needed.  In parallel, you should take a hard look at the current senior leader development program to see how DIA invests in its DISES [Defense Intelligence Senior Executive Service] and DISLs [Defense Intelligence Senior Level].
CURRENT DIA ORGANIZATION
The 2013 reorganization's key feature was the creation of five new Regional Integrated Intelligence Centers to incorporate personnel from DIA's four directorates.  In design and practice, the integrated centers were modeled on JSOC's [Joint Special Operations Command] highly successful intelligence fusion cells in Iraq and Afghanistan. Transferring a model that worked well in war-zones to a large, complex, civilian-dominated bureaucracy in Washington proved highly challenging.  The very public resistance to this change buttressed the claim by DIA critics that DIA was a troubled agency.  You and your leadership team should gather and analyze data on reorganization's performance metrics, measures of effectiveness, milestones, and end-state goals; efficiency gains and losses and cost savings to date and projected for 2017-18; and impacts on recruitment, hiring, training, career development, and retention.  In addition to finding out where organizational improvements can be made, the team should collect a list of the reorganization's major accomplishments and best practices.
DEFENSE CLANDESTINE SERVICE
DoD needs a dedicated clandestine HUMINT [human intelligence] capability to collect on unique defense and military requirements, but DIA may not be a good host for such a service.  You need to conduct your own assessment, but we offer the following as a starting point.
Analysts appropriately dominate DIA's work culture. Administrative practices, tailored for this culture, are burdensome and undercut the agility required for the fast-paced business of espionage.  DCS' performance will continue to suffer unless these realities are confronted.

In view of the solid foundation laid for DCS since its 2012 launch, now is the time to give this young service the autonomy (similar to that of NCIS and the US Navy) it needs to create the optimal operational, security, and administrative conditions for its own success.

While still operating under your supervision, an autonomous DCS would be better able to mount the innovative operations SECDEF, CJCS, and warfighters need.

CIA would welcome a more autonomous and agile DCS, improving the prospects for greater HUMINT collaboration within the Intelligence Community.
 Given your leadership and experience, the Secretary of Defense and the Director of National Intelligence have made an inspired choice by the selection of you to be the 21st Director.  DIA is an extraordinary Agency made extraordinary by the dedicated and professional women and men who comprise its leadership and followership.  This unique workforce deserves nothing less than an extraordinary leader, and with you they get that.  You both have a great opportunity.
Good luck.
The co-author of this open letter is Matt Gunning, a retired CIA senior officer and former Deputy Director for Operations at the DIA