Beijing's Push to Protect State Secrets puts US Firms at Greater Risk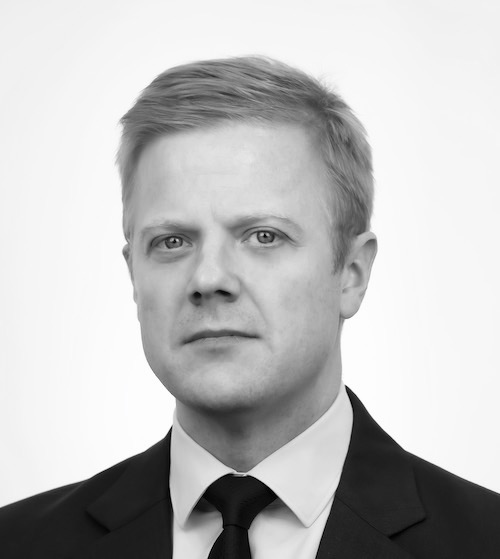 Kyle SullivanChina Practice Lead at Martin + Crumpton Group
Kyle Sullivan is China Practice Lead at Martin + Crumpton Group, a global risk intelligence advisory firm based in Arlington, Va. He previously spent 12 years in China, including at the U.S.-China Business Council and APCO Worldwide, advising multinational corporations on market entry, reputational due diligence and government affairs.
The most commonly cited calculation for the number of possible games in the two and a half millennia old Chinese board game Go is 10700. Even that unimaginably large number may be modest compared to the number of possibilities in play now that Beijing has unveiled and begun to implement its new national security law over Hong Kong. At this point, the only thing that is predictable is the onset of the inevitable unpredictability that comes with Chinese control.
When Beijing unveiled the law on June 30th, onlookers were understandably alarmed to learn of the it's breadth and scope. At its core, the law specifies four types of criminal behavior—secession, subversion, terrorism, and collusion with foreign forces—all punishable by up to life in prison. The descriptions of these criminal offenses are vague, allowing authorities latitude to arrest and prosecute potential violators.
While many of the provisions are believed to be directed at pro-democracy protestors and sympathetic elected officials, the law's emphasis on protecting state secrets could have implications for American companies operating in Hong Kong as well. Throughout the law's text, the term "state secrets" is mentioned six times, usually in reference to collecting and presenting evidence and designating which courts can adjudicate highly sensitive cases. Yet nowhere in the text did the drafters of the law clearly describe what constitutes a state secret. In mainland China, state secrets are loosely defined and can include any type of information that Beijing deems sensitive, thereby rendering it a catch-all phrase. Not only does the term's broad applicability create uncertainty for companies in Hong Kong, it can potentially increase risk to their operations and personnel.
To envision a situation in which a US company in Hong Kong may be at risk of violating provisions relating to state secrets, one needs to look no further than to Article 29. Article 29 prohibits companies in Hong Kong from sharing state secrets with "external elements," such as a foreign government, for the purposes of imposing sanctions on Hong Kong or mainland government officials or institutions. Shortly after Beijing announced its intentions to craft a national security law for Hong Kong in late May, the Trump Administration stated it would begin to explore enacting financial sanctions on Chinese and Hong Kong officials who were responsible for "eroding Hong Kong's autonomy." If the US were to follow through on its threat, American officials would likely seek to obtain the bank account details of sanctioned individuals from US financial institutions in Hong Kong. Such a situation would likely present a serious dilemma for US banks because of the conflicting compliance obligations under US and Hong Kong law. Taken from this view, it is clearly evident that Beijing seeks to use threat of violating provisions on state secrets as a pressure tactic against US banks.
The expansive remit of state secrets could portend profound implications for US financial institutions operating in Hong Kong. Section Two of the national security law outlines punishments for committing subversion against the "body of central power of the People's Republic of China." While US financial institutions aren't in the business of overthrowing the Chinese Communist Party, their Hong Kong-based equity analysts may come under increased pressure to avoid publishing unfavorable market-related information or opinions pertaining to publicly listed Chinese companies. Similarly, securities traders may think twice before taking a short position on any of the nearly 40 Chinese state-owned enterprises (SOEs) listed on Hong Kong's stock exchange.
Beijing has cited its vague rules on state secrets to prosecute foreign companies in the past. In several high-profile cases, charges such as "spying on national secrets" were set in motion to achieve specific political goals of the Chinese Communist Party. In March 2010, four China-based employees of the Australian mining firm Rio Tinto were found guilty of stealing state secrets relating to China's steel industry. The charges arose while sensitive negotiations between Rio Tinto and the Chinese government on iron ore prices were ongoing and shortly after Rio Tinto had declined to sell an equity share in the company to Chinese steel firm Chinalco. At the time, Chinese demand for iron ore was insatiable, which may have given Rio Tinto advantage in contract negotiations. Thus, when playing with an empty hand, Beijing is capable of pursuing punitive and unpredictable measures.
While of a slightly different nature, the arrests of two Canadian citizens in December 2018, Michael Kovrig, a former diplomat now with International Crisis Group and Michael Spavor, a businessman, underscore Beijing's willingness to levy state secrets charges to generate leverage in bilateral disputes with foreign countries. In this case, the charges appeared to have been triggered by the arrest of Huawei CFO Meng Wanzhou earlier that same month in Vancouver.
Even though Beijing is unlikely to launch a broad-based campaign against US firms in Hong Kong, the mere threat of punishing firms for violating state secrets provisions may have the intended effect of deterring US companies from publicly contradicting the Party line. Instead, Chinese officials will probably selectively enforce provisions on protecting state secrets, possibly to make an example of a prominent US firm or in retaliation to US sanctions.
A third potential scenario could involve a tit-for-tat reciprocal response to US action against Chinese firms, similar to the investigation that Beijing launched into FedEx in 2019 for allegedly rerouting several packages intended for Huawei. According to press, FedEx in May 2019 held up delivery of at least two packages for Huawei in order to comply with restrictions the Trump Administration had placed on the Chinese firm earlier that month. In the wake of Beijing's investigation, Chinese state media speculated FedEx would be among the first companies to be placed on China's "unreliable entities list." Although that outcome has not yet materialized, FedEx had to endure several months of negative publicity and behind-the-scenes operating headaches in China, not to mention the persistent uncertainty of being designated as an unreliable entity should Beijing decide to take future action.
Companies and their advisors will need to be creative to cover the range of possibilities in this new unpredictable situation. Gaming out possible outcomes through risk mapping and scenario planning exercises can help firms identify vulnerabilities that Beijing may seek to exploit and guard against reprisals.
As tensions between the US and China continue to boil, the political risk of US firms operating in Hong Kong grows in tandem. By laying the legal framework for pursuing action against US companies in Hong Kong with the introduction of the national security law, Beijing has ushered in an era of uncertainty in Asia's financial capital. All that's needed now is a trigger. Suffice it to say there is no shortage of those. 
Read more expert-driven insights, analysis and perspective in The Cipher Brief