5 Questions for PDDNI Susan Gordon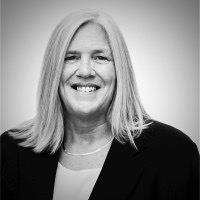 Susan GordonFormer Principal Deputy Director of National Intelligence (PDDNI)
The Principal Deputy Director for National Intelligence (PDDNI) Susan Gordon spoke at the recent Cipher Brief Threat Conference about  how technology and the role of the private sector are changing the way the U.S. Government must think about, and prepare, for future threats. 
Gordon's approach to the mission has been to openly and broadly share her thoughts on the magnitude of the threat the U.S. is facing.   
It's a kind of straight talk that she says is necessary to foster more innovative approaches to problem solving.   The Cipher Brief asked her to expand on a few of the topics she covered, in these 5 questions:
This is Cipher Brief Level I Member Only content. It can be accessed via login or by signing up to become a Cipher Brief Member.  Joining this high-level, security-focused community is only $10/month (for an annual $120/yr membership). What a great and inexpensive way to Feed Your Need to Know….