Special Operations Focuses Inward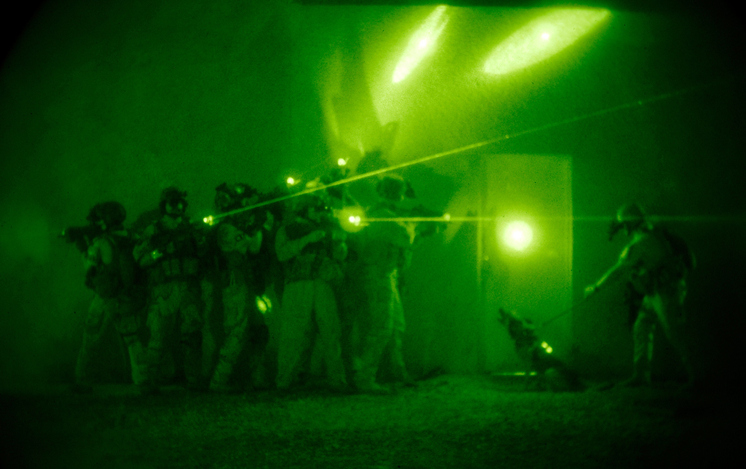 United States Special Operations Forces are attracting attention for the wrong reasons after a spate of incidents overseas that involved the murder of Americans, allegedly carried out by SOF Forces.
A former Green Beret, who was working as a contractor for Lockheed Martin died in Iraq on New Year's day from what authorities characterize as severe head trauma.  Two Marines and a Navy Corpsman are under investigation in his death.
Just 18 months ago, In June of 2017, Army Green Beret Staff Sergeant Logan Melgar was killed while deployed in Mali.  Two SOF operators from the Navy's SEAL Team 6 and two members of the U.S. Marines Special Operations Forces (MARSOC) are facing felony murder charges in Melgar's death.  
U.S. Special Operations forces have been the vanguard of U.S. Military overseas operations since 9-11, with some units maintaining a continuous presence overseas, and many individual SOF members racking up dozens of deployments.  And news of planned military drawdowns in Syria and Afghanistan leave questions as to how SOF forces might be impacted, given that follow on missions and working with host nation forces will likely still fall to SOF.  The Cipher Brief's new Friday column, Cipher Select, will explore these issues and more in 2019. 
We recently spoke with Retired SOF Colonel David Maxwell to get his sense of how changes at the Pentagon might affect SOF, as well as what leadership needs to do to stop the trend of "felony fratricides", as they're being referred to within the community.  We also wanted to know if he thinks that the U.S. has overextended and tried to grow SOF forces too quickly.  But we began with the broader impact of General James Mattis' recent departure. 
Cipher Select will be publishing regular interviews with experts and influencers from the special operations community throughout 2019.  If you'd like access to this and all future Select interviews, please support our quality journalism by becoming a member for just $10/month.  Cipher Brief Level I Members can access this interview via login or you can read it by signing up to become a Cipher Brief Member.
We look forward to welcoming you to the community!