Expert Commentary
Researchers Devise Forensic Tests to Track Contraband Conflict Minerals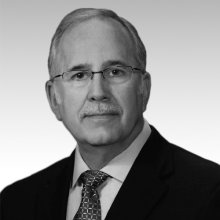 Doug WiseFormer Deputy Director, Defense Intelligence Agency
Terrorism, political corruption, and human rights violations in sub-Saharan Africa are like any other business: management identifies and provides a needed product or service to willing buyers, thereby generating profits and reinvesting them.
In the tragedy currently playing out in the Great Lakes region of Central Africa, especially in the Democratic Republic of the Congo, minerals are the products most easily converted to a cash resource. Al Shabaab, for example, depends almost exclusively on the sale of conflict minerals to financially support its terrorist activities.
Obviously, the outputs of these businesses are murder, mayhem, human rights abuses, corruption, and instability. But while locally destructive, these groups also pose a significant threat to the United States and Western national security interests, since many have expressed an allegiance to al Qaeda and the Islamic State. To functionally prevent these groups from operating, we need to break the cycle by hindering their ability to generate revenue from selling commodity minerals. 
It is imperative for the United States, European Union, and Japan to work together to understand the conflict mineral supply chain networks and disrupt the marketing process. A very simple approach is to prevent minerals from terrorist-controlled mines from reaching the marketplace. However, like much in life, it's not quite as simple as it sounds, because the difference between a conflict mineral and non-conflict mineral is often a distinction without a difference. As well, the identification and tracking of these minerals is extremely difficult.
This is not just a contemporary problem. It's been around for years. In the modern post-colonial period, nearly all the neo-colonial foreign aid to developing nations was no longer assured, so governments and militia groups turned to other sources of income. Diamonds became the coin of the realm and were sold to fuel the many revolutionary groups whose violence perpetuated instability in many African countries. In the international lexicon of the time, these diamonds were referred to as "blood diamonds" or "conflict diamonds," and the issue was popularized by Hollywood and the news media.
As light was shed on the issue and the sources of these diamonds were tracked, they became less attractive as illicit sources of income. Militias and terrorist groups turned to the more economically attractive business of transacting in high-value minerals originating from large mines and from hundreds, if not thousands, of artisanal mines controlled by these groups. These high-value metals – tantalum, tin, tungsten and gold, often referred to as 3T-G – are key materials in modern electronics. Of the four metals, arguably tantalum and gold might represent the most critical. Without gold and tantalum, for example, we would not have our smart phones, our iPads, or our laptops. 
Global electronics companies became sensitive to the conflict minerals issue because of the financial and branding risk associated with purchasing material from sources connected to terrorists and other violators of human rights. As an example of this sensitivity, Apple made a priority of its corporate social responsibility efforts to ensure "responsible sourcing" of the 3T-G metals used by the company's manufacturing processes. Apple was joined by nearly all of the electronics manufacturing industry. In the highly competitive smart phone market, differentiation is critical, and for some consumers responsible sourcing of components is an important differentiator.
The U.S. Congress recognized the issue of conflict minerals as not just a moral issue but also one with significant counterterrorism, terrorism finance, money laundering, and corruption ramifications. Section 1502 of the Dodd-Frank Wall Street Reform and Consumer Protection Act of 2010 specifically required U.S. companies to audit their supply chains to guarantee that the profits from the minerals being purchased did not directly or materially benefit armed militia or terrorist groups in sub-Saharan Africa.
There are indications the Trump administration will likely support the repeal of Dodd-Frank. While repeal would remove the federal mandate for compliance, the industry will most certainly continue its own efforts out of corporate social responsibility and consumer demand for this compliance. At the international level, the Organization for Economic Co-operation and Development (OECD) is the lead organization in the global effort to determine the source of origin and traceability of conflict minerals through the supply chain.
With or without a federal mandate, being "Dodd-Frank-compliant" is not without its challenges. Compliance with Dodd-Frank is not straightforward, given that the law requires a company to conduct a country-of-origin inquiry as well as to undertake due diligence on the source and chain of custody of its conflict minerals.
First, it requires that buyers purchase ore from "certified" mines or from "certified" conflict-free smelters. This requires the cooperation of host-nation governments, not all of which share the moral goals of the authors of the Dodd-Frank legislation. Many of the affected countries have faced economic impacts from the implementation of Section 1502 of the Act. That said, there are a growing number of mines meeting U.S. and international standards from which buyers and vendors can purchase. At that point, it becomes a supply chain monitoring issue to ensure that non-certified ore/metals don't enter into the supply chain.
However, if a vendor is faced with the opportunity to purchase ore of a non-specific origin, then the challenge of determining the location where the ore was mined becomes critical. As difficult as this forensic work can be, global electronics manufacturers are not without emerging forensic resources. Preliminary research at the Minerals Industry Research Laboratory of the University of Alaska-Fairbanks has demonstrated a statistically valid process to determine the source mine of origin and to achieve traceability of artisanal metals based on the geochemical analysis of the impurities. This process requires not only precise analysis but also baseline-controlled comparative samples from each artisanal mining district. Researchers at the laboratory are in the process of establishing a Conflict Minerals Research Laboratory and global artisanal minerals repository, as well as an internationally-standardized geochemical sampling methodology and data analytics library.  They have also prepared a short-course curriculum to train military veterans and government regulators on reliable upstream 3T-G geochemical sampling in conflict-affected and high-risk areas. This is just one of many of the resources available to purchasers and vendors, regardless of whether Dodd-Frank survives the legislative process in the next year or so. 
Assuredly, the topic of conflict minerals does not have the draw of special operations raids or Predator strikes on terrorist targets, but it has a critical role to play, because managing the acquisition of these critical minerals gets to the heart of a terrorist organization. It's money – money to attract and pay terrorist operatives and money to pay for terrorist operations. Raids and kinetic strikes are similar to what chemotherapy does for cigarette-induced cancer, it's often effective but is used at the end of the process when, perhaps, a change in lifestyle might have prevented the cancer.
Stopping terrorist groups in Central Africa by preventing them from profiting from the sale of conflict minerals is the equivalent of getting people not to begin or to stop smoking. Stopping the supply of money to these violent groups will quickly impact their ability to survive and will have an enduring effect on preventing their resurgence.