Implications Of New FAA Commercial Drone Rules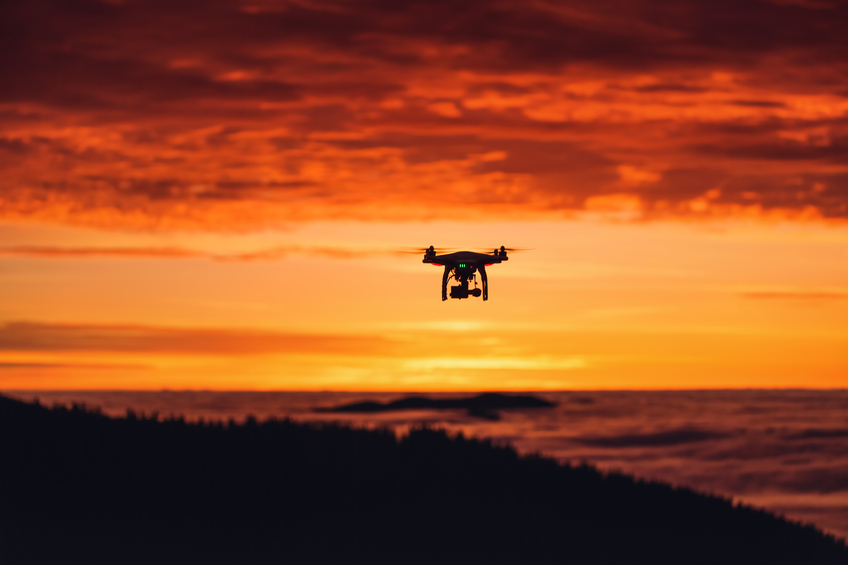 The Federal Aviation Administration on Tuesday released the first operational rules for the commercial use of drones, a move experts say will help stoke business and innovation even as it leaves a number of critical issues unresolved.
The long-anticipated rule — Part 107 of the Federal Aviation Regulations — details a number of regulations for the commercial use of drones that weigh less than 55 pounds. The stipulations cover new restrictions and safety provisions, as well as an update to who can operate the controls of a drone. Mike Blades, a senior aerospace and defense industry analyst at Frost & Sullivan, said the new rule "essentially makes it easier to conduct commercial operations."
"I don't think it will have a huge impact on security, because most of the additional use will involve those wanting to make a profit and not hobbyists, who are likely the ones responsible for most of the flying that goes on outside regulatory guidelines," Blades said, referencing flying close to airports or over people. "However, the simple fact that there will be more operators will have some impact on security and, likely, a heightened demand for counter UAS systems."
Rachel Stohl, a senior associate with Stimson's Managing Across Boundaries Initiative and Cipher Brief contributor, said it is important to note these guidelines are for a very specific set of unmanned commercial systems, and not hobby or recreational drones. For commercial enterprises, these regulations are much needed — U.S. companies have fallen behind their European counterparts waiting for guidance, she said.
"The Europeans are way ahead of us, and that has a national security impact," Stohl said. "These are commercial systems, but if we are relying on other countries to make components, people get nervous about what that means for security."
As "economics and national security are more and more linked, a really important piece of this is allowing companies to develop and grow in a way they know is consistent with norms, standards, regulations," Stohl added.
One of the most significant changes revolves around who can fly a drone — instead of the previous requirement of holding an airplane pilot's license, remote operators now will just need to pass a written aeronautical knowledge test every two years. Qualifying for a remote pilot certificate can also be accomplished if the person has an existing non-student Part 61 pilot certificate, and has completed a flight review in the last 24 months and taken a FAA training course.
Before a certificate is issued, the Transportation Security Administration (TSA) will conduct a security background check of all applications. The FAA also noted that to qualify for a certificate, applicants must be at least 16 years old. People can also fly drones if they are under the direct supervision of someone who holds the remote pilot airman certificate in question.
All drones must be registered.
The 600-plus pages of the new regulations also lay out guidelines for keeping unmanned aircraft within visual line of sight and prohibiting flights over anyone not directly participating. Drones can operate only within daylight hours and during twilight, if the drone has anti-collision lighting. Limits on height, speed, and weight are also included. Drones can fly up to 400 feet high and 100 miles per hour, and weigh less than 55 pounds. Flying above 400 feet in order to inspect a structure will be allowed, but the drone must remain within 400 feet of the structure if it does exceed that ceiling. 
The FAA noted there will also be a process to waive some restrictions if operators can show they will be able to fly safely. 
But Blades — who called the rule a "large step in the right direction even if it did take an inordinate amount of time" — said more needs to be done to realize the full commercial potential of the drone industry. For instance, he suggested that it would have been more advantageous if there had been a stipulation for operating a micro drone, under 4.4 pounds, without needing to complete the same certification process as a pilot who operates a 55-pound drone.
"Australia and Canada both allow commercial operations without extensive certifications for operators using platforms under 2 kg," he said "The FAA is supposed to be implementing a micro rule, but it did not come with 107 as far as I can tell."
To help further enable the commercial industry, Blades said the FAA next needs to look at approving night operations and allowing operations beyond visual line of sight. In addition, boosting the commercial sector in the future will require integration into the National Airspace System, above 500 feet, and then instituting a regulatory framework for drones over 55 pounds in the NAS, according to Blades.
FAA Administrator Michael Huerta, meanwhile, said Tuesday's rule marks only the "first step" for the agency as it continues to navigate drone use.
"With this new rule, we are taking a careful and deliberate approach that balances the need to deploy this new technology with the FAA's mission to protect public safety," he said in a statement. "But this is just our first step. We're already working on additional rules that will expand the range of operations."
The regulations note — but do not directly tackle — a number of privacy concerns related to drones, such as issues of intellectual property, data privacy and operations over private property. The FAA "intends to continue addressing privacy concerns through engagement and collaboration with the public, stakeholders and other agencies with authority and subject matter expertise in privacy law and policy," the rule states.
These regulations are not "grand policy prescriptions or even a laying out of what that policy might be like," Stohl noted. They detail very specific regulations, like pilot certification and operational standards, rather than broader policy concerns connected to privacy and surveillance.
"I'm not surprised it didn't address the whole menu of items people are eager to have resolved," Stohl said. "These are very basic standards, but it's important because people like to know what they're expected to do. I do think there are other things that are going to need to be addressed at some point in terms of privacy and surveillance, and how all of these things integrate into the airspace. But it's progress."
The rule will take effect following a 60-day comment period.
"It doesn't answer all of the questions or deal with all the issues, but we're moving, and we need to continue to move forward in order to allow the commercial sector to grow," Stohl said.
Mackenzie Weinger is a National Security Reporter at The Cipher Brief.