This Week's Dead Drop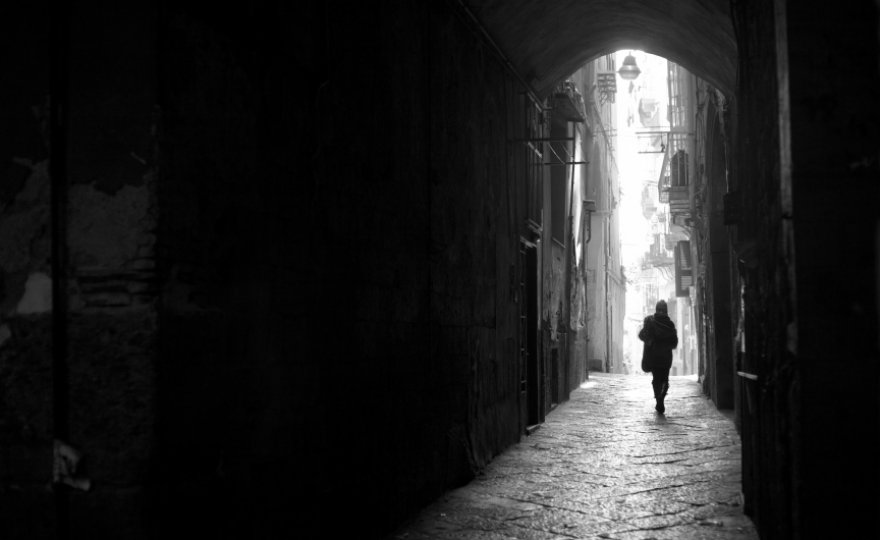 Each week, we hope to give our readers tidbits of gossip from the world of national security and intelligence.  The Dead Drop is a source of fun or intriguing news you can't get anywhere else.
GLAD HE DIDN' T TAKE IT PERSONALLY:  Late last week, former CIA Director John Brennan published an op-ed in the Washington Post responding to critics who have suggested that as a former Agency director, he should bite his tongue and mute any criticism of the current Commander in Chief. Doesn't sound like he plans to stifle himself any time soon, saying: "Mr. Trump grandstands like a snake-oil salesman, squandering his formidable charisma and communication skills in favor of ego, selfishness and false promises." The op-ed, which went on line on Friday June 1 and appeared in the hard copy edition of the Post on Sunday, June 3,  attracted a lot of attention. (Over 6000 comments were posted on line by early this week.)  On Saturday, Former Secret Service officer Dan Bongino appeared on Fox & Friends saying of Brennan "…no single figure in American history has done more to discredit the intelligence community than this liar. Not only is he a liar, he's a liar about being a liar."  As luck would have it, President Trump was watching Fox & Friends and tweeted out Bongino's slam against Brennan. Last we checked, the president's tweet had landed 87K "likes" and 24K retweets.  The folks at Putin-run "RT" piled on Brennan as well suggesting he had turned a blind eye when (in their view) the Bush '43 administration lied about Iraq WMD, when the Obama administration was mean to whistleblowers and when President Clinton's sexual misconduct trumped that of Trump's. The one place you might not read a debate about Brennan's views is inside the CIA itself.  Sources tell The Cipher Brief that the CIA's daily compilation of intelligence-related news clippings mysteriously omitted Brennan's op-ed. Usually, opinion pieces written by former directors are included in the clippings which, we are told, are made available to Agency employees worldwide.  Dead Drop sources say the omission wasn't intentional and that things sometimes get missed.  Nothing to see here, move on.
EVEN PARANOID PEOPLE HAVE ENEMIES: We had somehow missed a book that has been out for a couple months called "Killing the Deep State: The Fight to Save President Trump." According to The Daily Beast,  author, Jerome Corsi says: "The central premise of this book is that President Trump is the target of a coup d'état being undertaken by the Deep State, including the CIA, NSA, and other intelligence agencies that maintain a commitment to a globalist New World Order."  Corsi, who has a PhD from Harvard, argues that the Deep State hopes to force Trump to resign. But if that doesn't work, they'll resort to "impeachment or a charge under the 25th Amendment that (Trump) is mentally incompetent." And if that doesn't work, he claims, the deep state operatives may take "'executive action'—a CIA plan to assassinate Trump… as their last resort. There are millions of books on sale at Amazon.com. When we checked on Wednesday, "Killing the Deep State" was in the mid-200's on the Amazon sales rankings – in other words – it is a hot seller.
SOVIET-ERA MUSIC: NOT AS BAD AS IT SOUNDED: We stumbled across a story in a publication called "Slipped Disc" about early 1950's CIA efforts to use propaganda channels to criticize classical music written by Soviet-era composers like Dmitri Shostakovich and music performed by outfits like the Leningrad Philharmonic. Interesting tactic, though such criticisms are out of tune with modern practices, obviously, where current U.S. intelligence efforts applaud the lineal descendants of Shostakovich like the Russian group "Pussy Riot."
JIMMY (NOT) DEAN: Last week's Dead Drop reported that departing Tuft's University Fletcher School Dean Admiral Jim Stavridis was likely to end up with a gig with Washington's Carlyle Group.  Nailed it.  This week, Carlyle, the mega global asset manager, made it official naming Stavridis as an "Operating Executive." But wait, there's more.  Stavridis also signed on to become Chair of the Board of Advisors at McLarty Associates, an international advisory group headed by Mack McLarty, former chief of staff to President Bill Clinton.  Both new jobs are based in DC.  The rumor mill has it that among those under consideration to follow Stavridis at the Fletcher School are Roberta Jacobson, former U.S. Ambassador to Mexico, and former Ambassador to NATO Nick Burns, now at Harvard's Kennedy School.
POCKET LITTER: Bits and pieces of interesting /weird stuff we discovered:
IF YOU SEE SOMETHING, SAY SOMETHING:  Got any tips for your friendly neighborhood Dead Drop?  Shoot us a note at TheDeadDrop@theCipherBrief.com.