Will China Play Peacemaker with Its Oil Suppliers Saudi Arabia and Iran?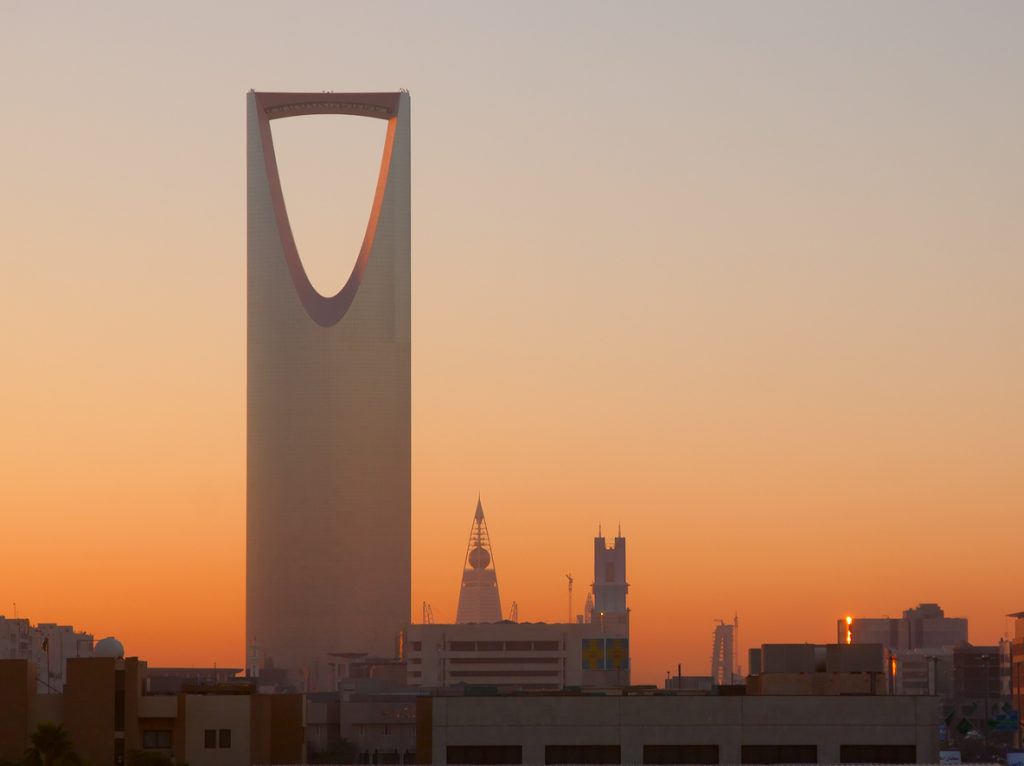 China, for some time, has performed a delicate balancing act in the Middle East. As a major importer of oil from two archrivals, Saudi Arabia and Iran, Beijing has managed to pursue its economic ambitions despite divisive regional politics. However, after Qatar was ostracized by its Gulf neighbors earlier this month due in part to its close ties to Iran, growing Saudi-Iranian tensions could force Beijing to step off the sidelines and become a more active participant in Middle East politics and security.
"China will try to build a firewall between its two large Gulf oil suppliers," says Gary Grappo, Cipher Brief expert and former U.S. Ambassador to Oman. "Reliable oil is the key, and China will work mightily to prevent politics from interfering."
China's bilateral relationship with Saudi Arabia reached new heights after Saudi King Salman bin Abdul Aziz al-Saud and China's President Xi Jinping signed $65 billion worth of contracts between Saudi and Chinese companies during King Salman's March visit to Beijing. The deals included a memorandum of understanding between the Kingdom's giant state oil firm Saudi Aramco and China North Industries Group Corp to build refining and chemical plants in China. Other companies, including Saudi Basic Industries Corp and China's Sinopec, also agreed to develop petrochemical projects in both China and Saudi Arabia.  
"For its part, China's view of the Middle East is not completely Saudi-centric," says Simon Henderson, Director of the Gulf and Energy Policy Program at the Washington Institute for Near East Policy. "Beijing also regards Iran as being an important partner, both in terms of oil supplies and because of its position on the land route to Europe."
China has steadily enhanced military and economic cooperation with Iran following the signing of the Iranian nuclear deal in July 2015 and the subsequent lifting of sanctions on Iran in January 2016. During Xi's visit to Iran one week after the sanctions were lifted, Iranian President Hassan Rouhani announced that Beijing and Tehran had agreed to boost trade to $600 billion over the next 10 years.
Although China has certainly grown closer to Iran since the nuclear deal was struck, Saudi Arabian oil imports continue to represent an indispensable economic lifeline for Beijing. In 2016, China-Saudi trade amounted to approximately $45 billion compared to $31 billion of China-Iranian commerce during the same period. In January, Saudi Arabia also regained its position as the top oil exporter to China after being overtaken by Russia for the position last year.
Furthermore, China and Saudi Arabia are in the process of implementing two massive economic strategies – China's One Belt, One Road initiative and Saudi Arabia's Vision 2030 plan – that appear to feed off one another. Through One Belt One Road, China has invested billions of dollars into infrastructure projects in East Asia, Central Asia, and Europe as part of its efforts to create a new "Silk Road" and increase economic connectivity between the three regions.
Saudi Arabia's Vision 2030 plan highlights the Kingdom's intentions to diversify its economy by moving away from oil and turning towards an increase in manufacturing and further developing its service sectors such as health, education, and tourism. As such, Riyadh welcomes a range of Chinese investments, particularly in the renewable and solar energy fields.
China's expanding interests in the Middle East are affected by broader regional dynamics. Maintaining stability in several key Middle Eastern countries is critical for China to achieve its economic objectives.
Additionally, in February, the Islamic State (ISIS) released a propaganda video showing members of China's Uigher minority training in the terrorist group's self-declared caliphate in Syria and Iraq. A potential upswing in violence spearheaded by returnees or indoctrinated individuals could cause Beijing to become more actively engaged in the battle to defeat ISIS
Overall, according to Henderson, "although China affects not to have political interests in the Middle East," it still remains a critical energy market and an important conduit for China's One Belt One Road strategy.  But, as China continues to grow its economic presence and vested interests in the Middle East, it will also draw itself deeper into a region that has been plagued with turmoil and conflict for decades. 
—
View our expert commentary on this topic:
China Looking to Expand Saudi Trade Via Renewable Energy, Petrochemicals by Gary Grappo, former U.S. Ambassador to Oman
China Courts Iran to Sell Goods, Diversify Oil Sources by Simon Henderson, Director of the Gulf and Energy Policy Program at the Washington Institute
Bennett Seftel is deputy director of analysis at The Cipher Brief. Follow him on Twitter @BennettSeftel.