U.S. Interests in Yemen Come with Tough Choices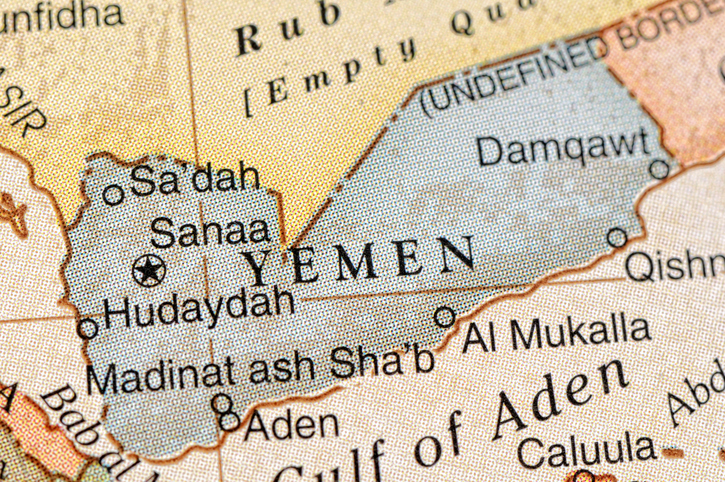 The recent distrust between the United States and Saudi Arabia has raised questions about the crisis in Yemen.  The U.S. supports Saudi forces by providing intelligence and logistics support, among other things, as the Saudi-led coalition that includes the UAE, takes on the rebel Houthis that have pushed the Yemeni President from power.  But what are the real U.S. interests in Yemen?
Cipher Brief Expert Vice Admiral Kevin Donegan, USN (ret), served as Commander of the U.S. Navy's Fifth Fleet and Commander of the 32 Nation Combined Maritime Forces in the Middle East. In those roles, he led teams that planned and executed joint and combined combat, counter-terrorism and anti-piracy operations at sea and in Iraq, Syria, Afghanistan, and Yemen.
The Cipher Brief:  Why is the U.S. involved in a supporting role in Yemen?  What are the top U.S. national security interests there?
Donegan: We are most concerned about direct threats to the United States of America.  People tend to forget that al-Qaeda in the Arabian Peninsula (AQAP), lives and breathes right there in Yemen.  Those are the people that made the bombs that were meant to be put on an airplane flying from Amsterdam to Detroit, directly targeting U.S. citizens.
This is Cipher Brief Level I Member Only content. It can be accessed via login or by signing up to become a Cipher Brief Member.  Joining this high-level, security-focused community is only $10/month (for an annual $120/yr membership).
Cipher Brief Members engage in high-level conversations about national and global security issues every day. If you're not already a member, you should be.
If you are experiencing any issues with signing up or signing in, please drop an email to support@thecipherbrief.com.
We look forward to welcoming you to the community!