The Gulf Cooperation Council Operates in a Tumultuous Region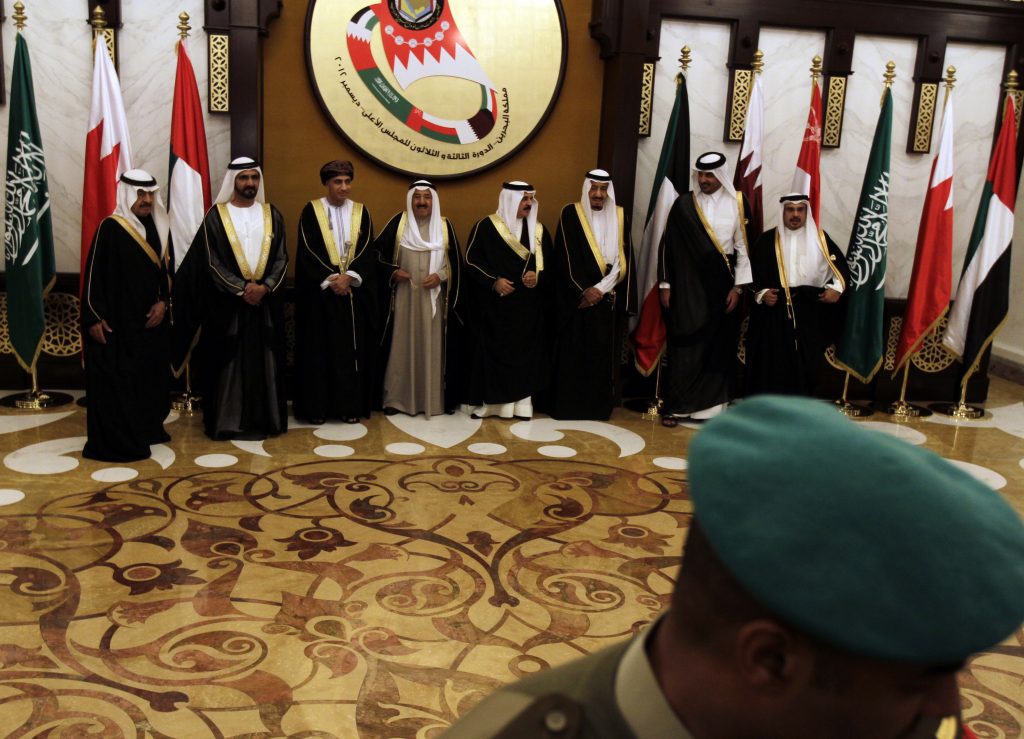 At a time that several Middle Eastern nations are plagued with civil strife, the Gulf Cooperation Council is a beacon of unity that has contributed to security and stability in the Arabian Gulf and beyond.
"Gulf security is our security," declared UK Prime Minister Theresa May during the GCC's 37th annual summit in Bahrain in December.
"Extremists plotting terror attacks in this region are not only targeting the Gulf, but as we have seen, targeting the streets of Europe, too," she stated. "Whether we're confronting the terrorism of al Qaeda or the murderous barbarity of Da'esh [ISIS], no country is a more committed partner for you in this fight than the United Kingdom."
Established in Riyadh in 1981, the GCC is an international organization comprised of six nations – Bahrain, Kuwait, Oman, Qatar, Saudi Arabia and the UAE – that aims to strengthen their security, economic, educational, and social integration. In 1984, the GCC created a joint military force known as the Peninsula Shield Force, which incorporated elements from each member country into a combined military unit. Although the force has been used sparingly, most recently during unrest in Bahrain in 2011, it is guided by principles outlined in the 2000 Joint Defense Agreement, which, akin to NATO, implements the concept that an attack on one is an attack on all.
Today, a significant portion of the GCC's security and defense priorities are aimed at countering Iran's regional ambitions. Many GCC countries, most visibly Saudi Arabia, view Iran as their top adversary, and have modified their foreign policy agendas to mitigate Iranian aggression.
"GCC countries regard Iran as their main international security challenge but pursue a range of approaches based on varying priorities," explains Marcelle Wahba, President of the Arab Gulf States Institute in Washington and former U.S. Ambassador to the United Arab Emirates.  "Insofar as Iran is considered the main destabilizing force in the Middle East, the GCC is playing a crucial role in containing the threat," she continued.
According to Cipher Brief expert and former U.S. Ambassador to Oman, Gary Grappo, GCC-Iran tensions primarily stem from the intense competition between Saudi Arabia and Iran for the role of regional hegemon.
"The defining issue with respect to Iran is regional leadership," explains Grappo. "Until the last three or four years, Saudi Arabia has more or less occupied that position. That's being challenged by Iran, and that challenge and the ensuing tension is defining the direction of GCC's political policies."
One key battlefront where Iran-GCC tensions have played out is in Yemen where Saudi Arabia has spearheaded an ongoing air campaign with the stated objective of reinstituting the internationally recognized government of Yemeni President Abd Rabbuh Mansour Hadi, who was ousted from power by an Iranian-backed Houthi rebellion in 2014. Many GCC countries, most notably the UAE, have supported the two-year Saudi campaign in Yemen, which appears to have no end in sight.
Another front where the GCC-Iran rivalry is evident is in Syria, where Saudi Arabia and other GCC states have supported rebel factions fighting against Syrian President Bashar al-Assad and his army, while Iran and its Lebanese ally, Hezbollah, have sent forces into Syria in support of Assad. Last March, the GCC designated Hezbollah as a terrorist group, a move that was in response to Hezbollah's "hostile actions" and recruitment of "young people [from the Gulf] for terrorist acts." The classification was a further demonstration of the GCC's effort to offset Iranian influence, primarily since Hezbollah has often been billed as Iran's proxy and maintains close ties to the Iranian leadership in Tehran.
In addition to serving as an important regional counter to Iran, the GCC also represents a critical partner for the U.S. on both the security and economic fronts. Following the Iran nuclear agreement between the U.S., other P5 + 1 members, and Iran in July 2015, however, GCC-U.S. relations spiraled downward and have remained lukewarm ever since.
Last April, former U.S. President Barack Obama attempted to mend relations during a visit to the GCC headquarters in Riyadh.
"I reaffirmed the policy of the United States to use all elements of our power to secure our core interests in the Gulf region and to deter and confront external aggression against our allies," Obama said after the conference.  
Saudi Arabia's King Salman appeared pleased with the meeting's results, remarking that the summit was "constructive and fruitful" and reaffirming the "desire and commitment" of GCC countries to continue their partnership with the United States.
With the U.S. facing challenges throughout the region, including threats posed by Iran, as well as ISIS and al Qaeda, the importance of GCC-U.S. relationship should not be understated. As the Trump Administration builds its foreign policy strategy, looking to ensure security and economic cooperation with the Gulf states will be of paramount importance.
Bennett Seftel is deputy director of editorial at The Cipher Brief. Follow him on Twitter @BennettSeftel.