Expert Commentary
Saudi-Iranian Tension Drives GCC Policy
The Newsletter
Get exclusive analysis delivered to your inbox daily.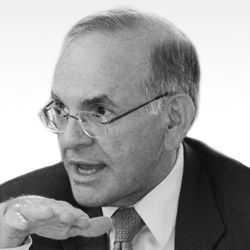 Gary GrappoFormer U.S. Ambassador to Oman
This is Cipher Brief Level I Member Only content. It can be accessed via login or by signing up to become a Cipher Brief Member.  Joining this high-level, security-focused community is only $10/month (for an annual $120/yr membership). What a great and inexpensive way to Feed Your Need to Know….
Gary Grappo is a former U.S. ambassador who held senior positions including Minister Counselor for Political Affairs at the U.S. Embassy in Baghdad; U.S. Ambassador to the Sultanate of Oman; and Charge d'Affaires and Deputy Chief of Mission of the U.S. Embassy in Riyadh, Kingdom of Saudi Arabia. As a career member of the Senior Foreign Service of the U.S. Department of State, he served as Envoy and Head of Mission of the Office of the Quartet Representative, the Honorable Mr. Tony...
Read More
Learn more about The Cipher Brief's Network here.