No Respite for Yemen, Middle East's Forgotten Child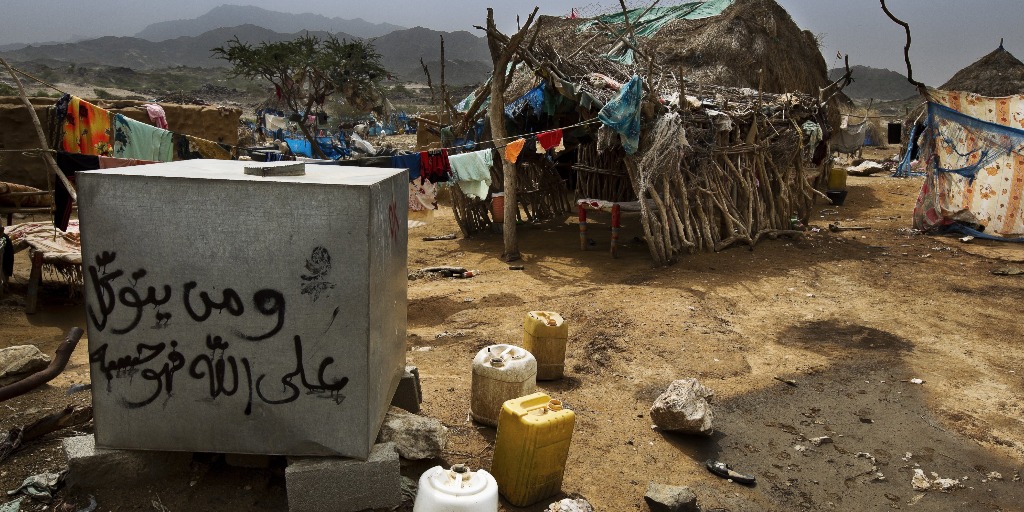 Bottom Line: For more than three years, conflict in Yemen has afforded terrorist groups – namely al Qaida in the Arabian Peninsula (AQAP) – lawless territory to exploit and opportunities to recruit from the Yemeni masses afflicted by a humanitarian catastrophe. U.N. efforts to broker a peace deal have failed, leaving the nation embroiled in civil war, and turning an international campaign to oust AQAP from its strongholds into a perpetual motion machine: endlessly attacking the ever-filling ranks of AQAP, which is fueled and facilitated by the continuing conflict.
Background: Yemen devolved into conflict in September 2014 after a Shia paramilitary force, known as the Houthis, stormed the Yemeni capital of Sana'a and took control of the city.
In January 2015, the Houthis seized the presidential palace in Sana'a and besieged the residence of Yemeni President Abdrabbuh Mansur Hadi, who assumed office in 2012. Hadi managed to flee the country to Saudi Arabia on a boat that departed from the southern Yemeni port city of Aden. He returned to Yemen in September 2015, but as of November, is reportedly being held under house arrest in Saudi Arabia,as per the AP.
The man who Hadi replaced as president, Ali Abdullah Saleh, had ruled the country for the previous 33 years and had played an instrumental role in unifying North and South Yemen in 1990. After switching sides and stating his intention to mend relations with the Saudi-led coalition, Salah was killed by his former Houthi allies in December when he was stopped at a checkpoint while trying to escape the city of Sana'a.
Under the leadership of Saudi Defense Minister and Crown Prince Mohammad bin Salman, the Saudis organized a coalition comprised of members of the Gulf Cooperation Council and other Arab nations, and launched an air campaign in March 2015 in defense of Hadi's internationally recognized government. The battle between the Saudi-led coalition and Houthi forces, which have received financial support and weapons from Iran, has amounted to a stalemate with neither side able to gain the upper hand.
Over the course of the Yemeni civil war, the United Arab Emirates has played a vital role in ousting AQAP from urban areas in the southern Yemeni cities of Abyan, Shabwah and Mukallah. However, AQAP still maintains a presence in the central and northern cities of Ataq, Shabwah, al Bayda and Hadramat, with its leadership based in the urban areas of Ma'arib. Areas of overt AQAP presence have significantly declined with the group having lost half of the territory it controlled during its peak in late 2015 through early 2016.
Rob Richer, former Middle East Chief, CIA
"The situation today is basically a stalemate. Neither side has the ability to gain the upper hand, and there really is no popular leader. There are popular tribal leaders and there are popular people who represent movements such as the Houthis or the more conservative tribes, but for the most part, the war is bogged down. It's become not so much a guerilla operation, but it's been stymied by the lack of a popular internal presence that can actually galvanize popular support and hold ground. If you look at the battle lines of today and compare them to six months ago, there is almost no change, because there are so many conflicting interests of the people involved – the Iranians are supporting people in the south and in other pockets of the country, al Qaida has a strong safe haven, elements of the Islamic front have a safe haven there as well, and there are also remnants of old Palestinian groups, which are no longer a threat but still maintain influence down there. It's completely dysfunctional."
Issue: AQAP has demonstrated a resiliency to return to liberated areas once security forces vacate, continues to amass support by actively fighting against the Houthis in southern Yemen alongside many local tribes, and still remains focused on launching attacks against the West. In addition, Yemen's population has been ravaged by constant violence, starvation and disease, leaving them with no place to turn other than to those, such as AQAP, who are offering assistance on the ground.
The Worldwide Threat Assessment released by the DNI earlier this month detailed the continued threat posed by terrorist groups in Yemen stating that, "AQAP and ISIS's branch in Yemen have exploited the conflict and the collapse of government authority to gain new recruits and allies and expand their influence." Furthermore, the report asserted that "both groups threaten Western interests in Yemen and have conducted attacks on Houthi, Yemeni government and Saudi-led coalition targets."
Evidence uncovered from a U.S. raid on AQAP in Yemen indicated that AQAP is developing new methods and technologies to target commercial aviation. Consequently, last March, the U.S. Department of Homeland Security implemented enhanced security measures on passenger aircrafts arriving from 10 specific countries in the Middle East. "The U.S. Government is concerned about terrorists' ongoing interest in targeting commercial aviation, including transportation hubs over the past two years, as evidenced by the 2015 airliner downing in Egypt, the 2016 attempted airliner downing in Somalia, and the 2016 armed attacks against airports in Brussels and Istanbul," read a DHS statement from March 2017. "The enhancement in security will require that all personal electronic devices (PEDs) larger than a cell phone or smart phone be placed in checked baggage." The warning was later rescinded in July 2017.
More than 22.2 million people in Yemen require humanitarian assistance, including 3 million people in acute need who urgently require assistance to survive according to the U.N.  An estimated 18 million people, which accounts for more than 60 percent of the population, are food insecure while an estimated 16 million people lack access to safe drinking water and sanitation. A cholera outbreak in Yemen is believed to have affected over one million people and caused at least 2,219 associated deaths, according to U.N. figures. Furthermore, as of December 14, 2017, a total of 5,558 civilians were killed and 9,065 were injured since the Saudi-led campaign was launched in April 2015, according to U.N. releases.
Similar to the mandate of al Qaida affiliates in other locals, AQAP garners support by providing critical social services to people in need, filling an important vacuum left by a fractured central government.
Norman Roule, former National Intelligence Manager for Iran, ODNI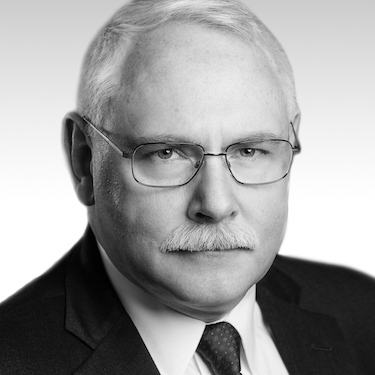 "AQAP's capacity to hold territory in Yemen is decreasing. They have lost hundreds of hard-to-replace fighters, and this trend is likely to continue. But I am not sure we can say the overall AQAP threat level is decreasing. There is a difference between terrorism and battlefield capability. AQAP has also proven to be very effective at returning to formerly held areas if they sense a security vacuum. They build relations with local populations and this has been useful for enabling them to build a deep infrastructure. Unless stable governance returns, Yemen will remain susceptible to AQAP."
Bruce Hoffman, Visiting Senior Fellow, Council on Foreign Relations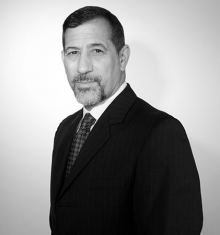 "We've always regarded al Qaeda generally, and specifically AQAP, as the major threat to commercial aviation, specifically because of its master bomb maker Ibrahim al-Asiri. I was surprised that the World Wide Threat Assessment released by the DNI earlier this month failed to mention the repeated warnings from the Department of Homeland Security over the past year about new threats to commercial aviation from non-metallic bombs, which were driven by al Qaida, and in particular, its affiliate AQAP."
Nasser Arrabyee, Yemeni Journalist
"More than two million children are malnourished with one child dying every five minutes. About 20 million Yemenis are being starved by the U.S.-backed Saudi blockade. It's not only about cluster bombs that kill as many as possible at homes, schools, hospitals, markets, weddings, and funerals, but also about using food, medicine, and fuel as weapons to kill more Yemen humans."
Response: Through covert action and aerial strikes, the U.S. has eliminated numerous AQAP targets since the Trump administration came into office and has collected important intelligence on the group's operations. Further, the U.S. has worked with its regional allies to bring humanitarian assistance into the country and has pledged to increase its funding for emergency food and supplies into the country.
Since assuming office, the Trump administration has focused on reducing the threat level posed by AQAP. Last year, U.S forces conducted more than 120 strikes against AQAP and ISIS targets, according to U.S. Central Command. The U.S. has also conducted several raids against AQAP targets in Yemen including the including a covert operation in Yemen's central Al Bayda Province in January 2017 that killed 14 AQAP militants but tragically resulted in the death of U.S. Navy SEAL Chief Petty Officer William "Ryan" Owens.
In December, the Trump administration helped pressure Saudi Arabia to open the Yemeni port of Hudaydah to allow critical humanitarian aid and commercial goods, including food, water, fuel, and medicine into the country.
Also in December, the U.S. announced an increase of nearly $130 million in emergency food assistance to Yemen, bringing the total amount of U.S. humanitarian assistance to Yemen to nearly $768 million since October 2016. This total marks the U.S. as the single largest donor to people of Yemen during the crisis.
The U.S. remains committed to a UN-led peace process for Yemen, which has been headed by United Nations Special Envoy for Yemen Ismail Ould Cheikh Ahmed, but will resume under the supervision of British diplomat Martin Griffiths after Ahmed steps down later this month. The next round of talks are expected to be held in Oman in the coming weeks. "All sides must agree to immediate cessation of hostilities and return to UN-mediated negotiation toward a comprehensive political agreement," saidS. State Department Spokesperson Heather Nauert during a December press briefing. "A political solution is the only way to advance long-term stability in Yemen."
Rob Richer, former Middle East Chief, CIA
"Unfortunately, Yemen has been the bastard stepchild of the Middle East for the last 50 years. It's a country that is remote, and no one is really interested in it. When was the last time you heard this administration, the UK, or Saudi internal dialogue talk about Yemen?"
Stephen Seche, former U.S. Ambassador to Yemen
"The most urgent, short-term need is ensuring that food, medicine and other relief is allowed to enter Yemen and reach those most in need immediately. The United States can support this goal by pressing its Gulf Arab allies, Saudi Arabia in particular, to ensure that all ports remain open to receive shipments.  At the same time, the U.S. should actively support efforts by the Omanis and other regional parties to encourage the Houthi rebels to move toward negotiations."
Look Ahead: Without a clear roadmap towards peace, Yemen appears doomed for further infighting amongst the various groups and will remain subject to a relentless Saudi-led aerial assault that has decimated the country. AQAP will continue to seize upon internal discord to orchestrate attacks, further entrench itself into the country, and fortify safe havens where it can outline its plans for longer-term strikes against the West.
Rob Richer, former Middle East Chief, CIA
"I don't see reconciliation coming soon. Knowing the players there and knowing the history of Yemen – they respect a strongman as a leader– there is currently no individual who can fill that role and put everyone else behind him."
Bennett Seftel is director of analysis at The Cipher Brief. Follow him on Twitter @BennettSeftel.