Expert Commentary
Maintaining Relationships Behind Closed Doors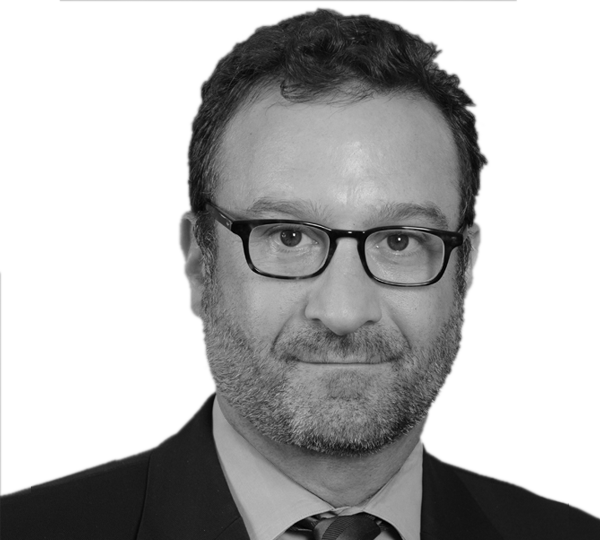 David SchenkerFormer Levant Country Director, Office of the Secretary of Defense
Despite a historically tenuous relationship, current ties between Israel and Egypt are far better, explains David Schenker, Director of the Program on Arab Politics at the Washington Institute for Near East Policy. In an interview with The Cipher Brief, Schenker explained that while "cooperation on the Sinai has largely driven the improvement in relations," such efforts must be undertaken behind closed doors, as "the optics of this cooperation are a political liability" for Egyptian President Abdel Fattah el-Sisi.
The Cipher Brief: How have Israel and Egypt cooperated (intelligence sharing, equipment sales, training, etc.) to combat regional threats, such as ISIS in the Sinai and Hamas? 
David Schenker: For decades, the peace between Israel and Egypt has been described as "cold." Since the 2013 coup that deposed Muslim Brotherhood leader Mohammed Morsi from the presidency and replaced him with erstwhile General Abdel Fattah el-Sisi, however, the dynamic – at least at the official level – has changed. Cooperation on the Sinai has largely driven the improvement in relations.
After the 2011 revolution that toppled President Hosni Mubarak, security in the Sinai deteriorated dramatically. Over the past three years, Israel and Egypt have worked closely to combat the burgeoning insurgency in the peninsula. At the most basic level, Israel has allowed modifications to the security annex of the Camp David Accords – on some two dozen occasions – allowing Egypt to deploy troops and equipment, including aircraft, to the Sinai that were previously prohibited by the treaty. Intelligence sharing about threats in the peninsula is also robust – in 2016 Major General Yair Golan, Israel's Deputy Chief of Staff, described it as "unprecedented."
Beyond intelligence sharing and the revisions to Camp David, Israel and Egypt also appear to be cooperating more closely on the border, particularly in detecting and destroying tunnels from the peninsula into Gaza, utilized by Hamas, among others, to smuggle weapons and personnel. Most notably, though, Egypt has reportedly allowed Israel carte blanche to deploy unmanned aerial vehicles (UAVs) over the Sinai, with the authority to target Islamist militants at will. For obvious reasons, both Israel and Egypt do not comment publicly about this arrangement.      
TCB: What is the current state of relations between the two countries at the highest levels of governance—between Israeli Prime Minister Benjamin Netanyahu and Sisi)?
DS: While peace between the Israeli and the Egyptian people hasn't developed as hoped, it appears that relations between the leaders of the states are excellent. Press reports suggest that Israeli Prime Minister Benjamin Netanyahu and President Sisi talk frequently – some articles even say as much as once a week. In 2016, Sisi dispatched his foreign minister, Sameh Shoukry, to Jerusalem, to meet with Netanyahu – the first such visit in nine years.
Underpinning the personal dynamic is an apparent shared interest on a few key issues. Beyond the concurrence on quelling the Sinai insurgency, both Netanyahu and Sisi seem to have a common view of Hamas as a threat.  Sisi has advocated peace talks between Israel and the Palestinians, which consistent with Israeli interests, do not involve European mediators. Meanwhile, Netanyahu appears poised to cut a deal with Egypt to lower the amount of money Egypt owes Israel – by half – for breaking the longstanding natural gas deal. At the same time, Netanyahu has been an outspoken advocate for an increasingly unpopular Egypt in Washington. Not surprisingly, when Netanyahu speaks about Sisi, he is typically effusive.     
In recent years, the day-to-day relationship has been managed by Major General (Res.) Amos Gilad, the Director of Policy and Political-Military Affairs at the Ministry of Defense, responsible for security relations with regional partners. While Gilad is retiring, given the import assigned to this relationship by the countries' leaders, there is little doubt the good vibe will continue.
TCB: What is the level of economic ties between the two countries? Are there any sectors that have proven particularly economically beneficial to both countries?
DS: The headline of the bilateral economic ties is the QIZs, Egypt's Qualified Industrial Zones, where products with Israeli and Egyptian content can be sold duty free in the United States.  There are some 700 companies currently operating in these QIZs, employing 280,000 Egyptians. Proceeds from the QIZs reportedly account for 45 percent of Egypt's exports to the U.S., or about $ one billion per year.   
Before the 2011 revolution, some of the more significant economic ties between the states involved natural gas.  Israel used to purchase up to seven billion cubic meters of natural gas from Egypt per year, but the deterioration of security in the Sinai resulted in frequent sabotage of the pipelines, ending this arrangement. With the discovery of significant reserves of natural gas off the Israeli coast, there is discussion about Egyptian facilities being used to liquefy Israeli natural gas, but this remains a distant prospect.
Tourism is another historically mutually beneficial economic sector.  While Egyptian visitors as a rule do not travel to Israel, nearly a quarter of a million Israelis visited Egypt in 2010. In absolute terms, Israeli tourism to Egypt was never a significant percentage of the overall number of visitors, but terrorism in recent years has led to a more than 50 percent decline in Israeli tourists. 
TCB: Do you see the level of cooperation further increasing in the short-term? If so, in what areas could we see increased cooperation?
DS: While Israeli-Egyptian cooperation clearly benefits both states, the optics of this cooperation are a political liability for Sisi with his constituency. With Egypt in economic crisis and Sisi's popularity at home waning, it will be difficult to increase visible cooperation with Israel.  Because it is opaque, we can expect ongoing and perhaps enhanced strategic collaboration in the Sinai.  
Another area of potential Egyptian assistance to Israel is with the Palestinians. In recent years, Egypt's regional influence has been declining, so Cairo would no doubt welcome the opportunity to reengage on the peace process to raise its international profile. Sisi's involvement has little downside on the home front.  And given the apparently good working relationship between Sisi and Netanyahu, the Israeli Government would likely not object to Egyptian mediation efforts.
Gas and water are two other sectors ripe for potential cooperation. Egypt, which for the first time in history is seeing its Nile water allocation decrease, could eventually face water shortages. The biggest problem in this regard is water wastage, an issue that Israel has enormous expertise in solving. Israel also has highly advanced desalinization technologies, which it has employed to alleviate its own water scarcity.  While the notion of Israeli desalinization plants in Egypt may be a bridge too far, some of the less high-profile Israeli water-saving and recycling technologies could be transferred.  As for gas, Egypt has excess capacity in its LNG plants, which Israel might find beneficial. Israel's use of these facilities could prove financially beneficial to both countries.