Expert Commentary
Iranian Leadership: Over the Horizon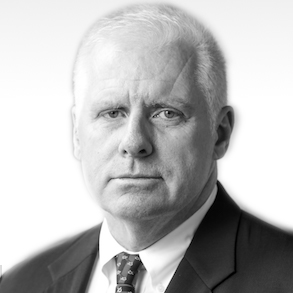 John NixonFormer Senior Leadership Analyst, CIA
As the Islamic Republic readies itself for another presidential election in May 2017, now is a good time to size up the state of affairs in Iranian political leadership.  Many of the leading figures in the Islamic Republic have been major players on a national level since the 1979 revolution and the Iran-Iraq War during the 1980s. Their track record on issues, their personal ties to others within the Iranian elite, and relationship to the Supreme Leader are, for many, a matter of public record.
Among the more important figures are Supreme Leader Ali Khamenei, President Hasan Rouhani, and head of the Islamic Revolutionary Guard Corps (IRGC) Qods Force, Qasem Soleimani.  All three now stand at a unique time in the history of the Islamic Republic where, even more definitively than before, we are seeing the torch of leadership being passed from the Revolutionary generation to the Iran-Iraq War generation as succession issues and the future of velayat-e faqih (rule by supreme jurist) takes center stage in deciding Iran's future.
Supreme Leader Khamenei is the ultimate survivor in Iranian politics and has led his country, not always well, but in a way that protected his authority and that of the office of the Supreme Leader.  He has withstood assassination attempts, war, the hostility of the United States, hostility from a large number of clerics in Qom who view him as an inferior cleric, and 2009's mass demonstrations.  He has emerged in a more unassailable position than ever before.  Khamenei, 77, who has served almost three times longer in his position than his predecessor, Ayatollah Ruhollah Khomeini, is part of the revolutionary generation who took power after overthrowing Mohammad Reza Shah Pahlavi in 1979. However, many of that revolutionary cadre are passing from the scene as time and health issues thins their ranks. Khamenei, who underwent prostate surgery in 2014, has been rumored to be in declining health over the past few years. It is quite possible that this may be the last presidential election he will preside over as Supreme Leader, regardless of whether Rouhani is reelected or, what is less likely as of the time of this writing, his challenger wins.
During former Iranian President Mahmoud Ahmadinejad's administration (2005-2013), Khamenei was said to be grooming his eldest son, Mojtaba, as a potential successor to inherit the mantle of Supreme Leader.  The mass demonstrations following the 2009 election seemed to have scuttled that idea, possibly for good. It is unclear if Khamenei has fully given up on the prospect.
Khamenei has yet to name a successor.  However, pressure may grow for him to select a successor, much as it did in the mid-1980's when the clergy beseeched Ayatollah Khomeini to select a deputy after health scares amidst the turmoil of the Iran-Iraq War (Khomeini chose Ayatollah Qolam Hosein Ali Montazeri in 1985, but then disqualified him shortly before his own death in 1989).
Ebrahim Raisi has recently emerged as a potential successor to Khamenei. Raisi, a former member of the Judiciary, is head of the Astan-e Quds foundation in Mashhad, one of the wealthiest and most important religious foundations in Iran. Raisi may have the backing of the hardline clergy, but it is still too early to tell if he can rally the support of clerics who may want to investigate diminishing the power, constitutionally and otherwise, of the Supreme Leader after Khamenei passes.
Another leading candidate is former Judiciary head, Ayatollah Mahmoud Hashemi-Shahrudi.  Shahrudi, who was born in Najaf, Iraq, was a student of Muhammad Baqr al-Sadr – one of the leading innovative Shia theologians of the 1960s and 1970s who was executed by the Saddam Hussein's regime in 1979.  Shahrudi's religious credentials are immaculate, and he is also a potential successor to Grand Ayatollah Ali al-Sistani, 86, in Najaf, as the world's leading Shia theologian.  Shahrudi's possible succession to both of these positions could have enormous political ramifications within both Iraq and Iran. 
President Hasan Rouhani was a surprise victor in the 2013 presidential election.  He was not expected to win; even those around the Supreme Leader were caught by surprise when the results were announced.  Khamenei shrewdly judged that Iran could not withstand another disputed election and did nothing to challenge the election results.  Besides, Rouhani was a man of the nezam (Islamic system). He was a trusted member of the Iranian political elite and could be counted on to respect the role of Supreme Leader and velayat-e faqi. 
Rouhani is expected to win reelection to a second term in the May elections, and so far, no major challenger has yet emerged to threaten his hold on the Presidency.  However, the death of former President Ali Akbar Hashemi-Rafsanjani complicates his reelection chances. Rafsanjani, a long-time supporter and mentor to Rouhani, remained enormously powerful in political circles despite several political setbacks at the ballot box over the last 15 years of his life. His death has robbed Rouhani of a powerful ally whose support was important to his winning the 2013 election. Some have even touted Rouhani as a potential successor to Khamenei as Supreme Leader, but these assessments are not taken seriously by most Iran watchers.
Rouhani's time in office has been marked, to a certain degree, by competent administration and unfulfilled expectations.  One of the more accomplished public servants of his generation, Rouhani and his Foreign Minister, Muhammad Javad Zarif, have presided over the expansion of Iranian influence in the region while trying to improve relations with the Gulf Arabs and the United States.  Rouhani's great achievement has been his administration's nuclear deal — the Joint Comprehensive Plan of Action (JCPOA) — with the United States.  However, in selling this agreement to the public and the political and clerical elites, Rouhani may have over-promised on economic dividends that Iran would reap from the agreement. Rouhani faces an electorate in May who may feel let down by the unfulfilled promises of economic improvement following the completion of the JCPOA.  Rouhani must also face an electorate who are looking for an easement of social restrictions and greater press and social freedoms.  This has failed to materialize at a time when tensions with the United States seem to be ratcheting upward.
A counterpoint to the Rouhani government's efforts to improve ties with the Gulf Arabs is Qasim Soleimani, head of Iran's power projection force in the region, the IRGC's Qods Force. Qods Force efforts in Yemen and Syria have run counter to Gulf Arab goals and have been a central part of the cold war that has plagued relations between Iran and the Gulf nations. To maintain support for Iranian goals, particularly in Syria, Soleimani has, through social media and the press, become the public face of Iranian efforts to shore up the Assad regime and has also led Iran's attempt to check the spread of American influence in the region.  Soleimani has sometimes chafed under the restrictions placed upon him and the Qods Force by Supreme Leader Khamenei, particularly when it came to operations supporting Shia militias in Iraq who are targeting U.S. forces. 
Rumored to be a potential presidential candidate, Soleimani has an intensely loyal following within the IRGC.  However, Soleimani, so far, has stayed away from explicitly promoting himself for political office.  If he does choose a more overt political role in the regime, Soleimani is more likely to seek that role through his membership in the IRGC.  The IRGC has become a potent political and economic force in Iran since its creation in 1979, and in recent years, an increasing number of ex-IRGC members have played more prominent roles in key Iranian political institutions.