Friction Ahead: Tehran Faces Enemies Foreign & Domestic in 2018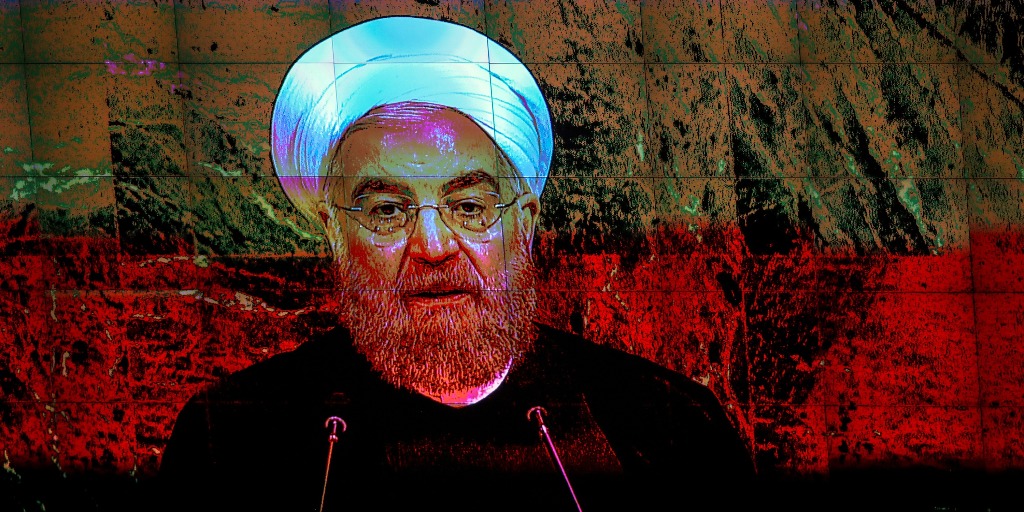 For this last week of 2017, we asked our experts to look ahead at key national security issues. Intelligence veteran and Iran hand Norman Roule sketches out where we are now in the Mideast and Gulf region, and what he sees ahead for Tehran.
On the state of the Middle East today:
"It's been six years since the Arab Spring. We're now watching the Middle East transition to a phase where ISIS is collapsing, you've got the war criminal [Syrian leader Bashar] Assad – supported by Iran – surviving, the Arab monarchies have proven to be resilient, you've got an extraordinary modernization effort underway in Saudi Arabia, a grinding Yemeni tragedy. Russia has an expanded, undefined and complicated regional presence. The Middle East itself, of which Iran is a major player, is now watching the twin themes play out of power consolidation and national redefinition.
On Rouhani / Iranian domestic policy:
"The last year for Iran has seen a number of important transitions. [President Hassan] Rouhani was reelected. For years, there was much hope in the West that Rouhani's presence would soften Iran's policies, and I believe that this may have constrained a fair amount of Western pressure against Iran. But we've seen in the four-plus years he's been in place that he has not been able to curtail the Iranian Revolutionary Guard Corps and hardliner activity—to include detention of Americans—that we need done.
"I believe regional events in the coming year, and a tougher U.S. policy on Iran, are going to limit Rouhani's options. We're watching JCPOA enthusiasm in Iran waning." [The Joint Comprehensive Plan of Action, aka the Iran nuclear deal.]
"Rouhani is not able to deliver on the improvements to Iranian living standards that were expected. Iran is also entering a period where they're starting to think about succession for the next Supreme Leader. Finally, the defeat of ISIS is now being accompanied by a growing international acceptance that something needs to be done to defang Iran's growing proxies throughout the region."
On the Quds Force:
"Iran's Quds Force—its external revolutionary operatives—is a unique entity in the world. I can think of no other country that has an organization such as the Quds Force. I don't know why the international community tolerates this. I think that if you wish to push back on Iran's 'grey zone' activities in the region—is that achievable if the world does not confront Iran as to why it employs this organization abroad? And if Iran is permitted to employ this organization abroad, is it reasonable to expect that we'll be able to stop 'grey zone' behavior?"
For podcast host Brian Garrett-Glaser's full discussion with Norman Roule, please check out The Cipher Brief Daily Podcast – either on iTunes, or here on our website (updated each morning).
To read more from Cipher Brief experts on recent Trump administration moves to name and shame Iran for alleged support to Houthi rebels in Yemen, click here.