Egypt Struggles to Suppress ISIS in the Sinai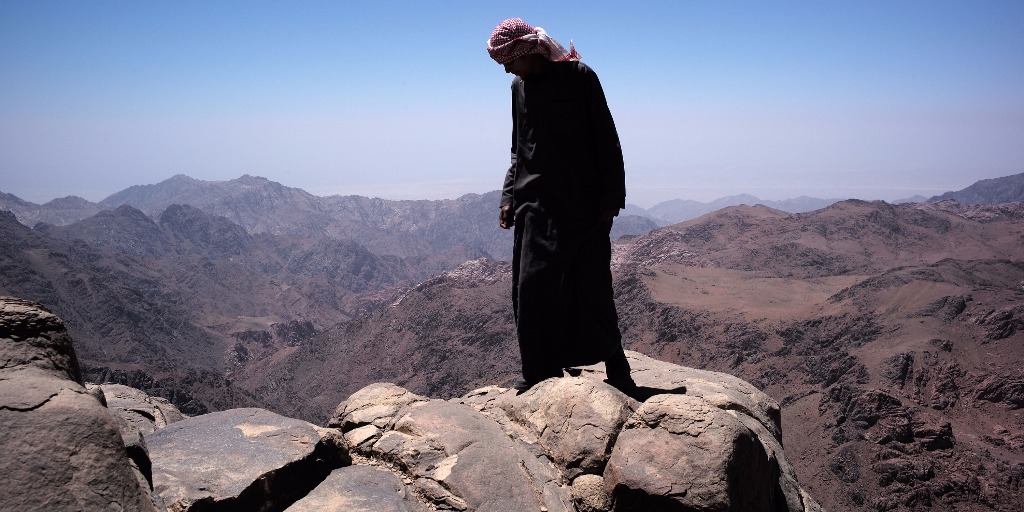 Friday's deadly terrorist attack at the Al-Rawda mosque in the north of Egypt's Sinai Peninsula demonstrates that the so-called Islamic State's Sinai affiliate remains a potent force and raises questions about the effectiveness of Egypt's harsh four-year anti-ISIS campaign. Egyptian President Abdel Fatah el-Sisi has pledged to stay the course with strong counterterrorism rhetoric, but his approach has failed to suppress the Sinai-based jihadist movement or address the root causes that have led many in the region to feel disenfranchised by the Egyptian government.
Originally known as Ansar Beit al-Maqdis, ISIS' Sinai branch has been active in the Sinai Peninsula since 2011. The group pledged allegiance to ISIS leader Abu Bakr al-Baghdadi in November 2014, assuming the name Sinai Province.
Sinai Province shocked counterterrorism experts with their technical prowess in October 2015, after claiming responsibility for the downing of a Russian passenger plane, Metrojet Flight 9268, killing all 224 people on board.
Over the last few years, Sinai Province has frequently attacked Egyptian military and security forces deployed in the Sinai and has even managed to strike in Egypt's heartland. In April, the group bombed Coptic churches in Alexandria and Tanta on Palm Sunday, killing 47 people and injuring more than 100 others.
Estimates put Sinai Province's membership at between 1,000-1,500 members.
With ISIS losing approximately 95 percent of the territory it once controlled in Syria and Iraq, ISIS leaders may seek refuge in the Sinai, and the group may look to further prop up its Sinai branch by increasing the number of fighters and weapons that are transported into the territory.
Robert Richer, Former Associate Deputy Director of Operations, CIA
"In terms of the current threat level in the Sinai, there is not a week that goes by where there is not some incident where policemen or soldiers are killed, a bus is hijacked or something is happening. I would say that the threshold there is significant. On a scale of one to five, it's a four, basically saying that if you go into the Sinai, you go in there at your own risk."
The attack on Friday, considered to be the bloodiest terrorist incident in Egypt's modern history, marked a new degree of indiscriminate violence displayed by Sinai Province. While the insurgents had previously focused their operations against Egyptian military and security personnel patrolling the Sinai, as well as Coptic Christian communities across Egypt, last week's tragedy occurred at a mosque during the weekly Friday prayer service.
Approximately 30 gunmen arrived in four vehicles and bombed the mosque before opening fire on fleeing worshippers. The vehicles were also set on fire outside the mosque to block off escape routes.
According to the latest reports, more than 300 people were killed with more than 120 others injured during the attack.
Egypt's chief prosecutor, Nabil Sadeq, said that the assailants brandished an ISIS flag. Locals have reported that the mosque was frequented by followers of Sufism, or Islamic mysticism, who are viewed as heretics by ISIS.
A key reason why the Egyptian government has struggled to combat the jihadist threat in the Sinai is because it has neglected to provide its citizens in the Peninsula with adequate resources, social services or employment opportunities that would improve their quality of life. Consequently, tribes in the Sinai who have felt ostracized by the Egyptian government may lend support to insurgent groups as a means of protesting what they view as poor governance.
Timothy E. Kaldas, Professor, Nile University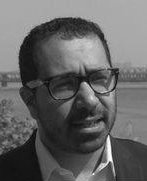 "Much more needs to be done to help develop the Sinai Peninsula and address the population's longstanding isolation from the state and its services. Moreover, much needs to be done to instill a sense among the population that the security apparatus is subject to the rule of law."
Furthermore, by severely cracking down on groups such as the Muslim Brotherhood, as well as tribes in the Sinai, the Egyptian government has been accused of committing egregious human rights violations, particularly against those who have been taken into custody by Egyptian authorities. These activities have damaged the credibility of the Egyptian army and have not helped the Egyptian military win many backers.  
Michele Dunne, Director, Middle East Program, Carnegie Endowment
"The Egyptian regime needs to get the support of more of its citizens in fighting terrorism; the current level of human rights abuses and political repression leaves far too many Egyptians susceptible to radicalization or at least unwilling to help the government against extremists."
On the military front, the Egyptian army continues to implement traditional military strategies as opposed to counterinsurgency tactics, such as working closely with the local population to provide them with security. This has hampered the Egyptian government's ability to effectively root out extremist threats in the Sinai where the group has exploited lawless territory to plan, orchestrate and launch attacks.
"Egypt's brass continues to believe that it can use heavy force to 'contain' the jihadis, while eschewing lighter and more targeted counterinsurgency techniques," Eric Trager, former Fellow at the Washington Institute for Near East policy, wrote in The Cipher Brief. "So rather than securing Sinai's civilian population and then mobilizing it to identify and fight the terrorists, the Egyptian military's broad-based repression has alienated core Sinai constituencies, including some prominent Bedouin families, which have refused to cooperate with security forces until their relatives are released from prison."
Until the Egyptian government concentrates on amending these shortcomings, it is likely that Sinai Province will continue to conduct large-scale operations in the Sinai and beyond – a cautionary tale for other fractured states battling ISIS affiliates. Despite Sisi's promises to combat terrorism throughout Egypt and his continued reliance as a staunch U.S. counterterrorism partner, it appears that Egypt will continue to confront its share of extremist adversaries in the short-term.
Mohamed Adam, Nonresident Fellow, Tahrir Institute on Middle East Policy
"It is time for the Egyptian government to realize that fighting terrorism is a heavy burden which no government can carry alone. It is time the government understands that it cannot rely on a security solution alone and should resort to different civil society groups. It should grant access to journalists and human rights researchers in Sinai, who can be used as another tool to gain better insight on the situation. It should build strong ties with civil society, rather than use the 'war on terror' as a pretext to crackdown on the opposition or to block news websites and prevent journalists from doing their work."
Bennett Seftel is deputy director of analysis at The Cipher Brief. Follow him on Twitter @BennettSeftel.