Expert Commentary
Chances 'Slim' for a Quick Fix to GCC Standoff
The Newsletter
Get exclusive analysis delivered to your inbox daily.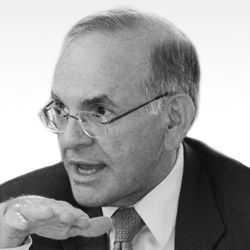 Gary GrappoFormer U.S. Ambassador to Oman
This content can be unlocked by signing up for The Cipher Brief Basic Membership.
If you are already a member, please sign in here.
If you are experiencing any issues with signing up or signing in, please reach out to support@thecipherbrief.com for assistance.
Gary Grappo is a former U.S. ambassador who held senior positions including Minister Counselor for Political Affairs at the U.S. Embassy in Baghdad; U.S. Ambassador to the Sultanate of Oman; and Charge d'Affaires and Deputy Chief of Mission of the U.S. Embassy in Riyadh, Kingdom of Saudi Arabia. As a career member of the Senior Foreign Service of the U.S. Department of State, he served as Envoy and Head of Mission of the Office of the Quartet Representative, the Honorable Mr. Tony...
Read More
Learn more about The Cipher Brief's Network here.
THE PERFECT WEAPON by David Sanger, reveals the inside story of how cyberweapons have transformed war and diplomacy in a new era of sabotage and misinformation. Cheap to acquire and easy to deny, cyber is a weapon that's ready to be tailored to any nation's purpose.
THE PERFECT WEAPON is out now.
The Cipher Daily Brief
Get a daily rundown of the top security stories delivered to your inbox Monday through Friday with exclusive briefs and columns on what matters most to you and your organization.