Blood and Quicksand: Moscow and UN Vie for Syria Peace
Bottom Line: Multiple rounds of peace talks aimed at ending Syria's seven-year civil war have failed to yield results or relieve a catastrophic humanitarian crisis throughout the country. While the Trump administration throws its support behind a United Nations-led process that aims to deliver a roadmap for peace, Russia has organized its own negotiating track that threatens to upend the U.N. effort. Nonetheless, until both the Syrian government and the opposition are willing to entertain difficult concessions, neither of these efforts will succeed.
Background: There have been eight rounds of U.N.-sponsored peace talks since the Syrian civil war broke out in 2011. But bringing the warring factions to the negotiating table has proven extremely challenging.
The Syrian peace process was initiated by former Joint Special Envoy for the U.N. and the League of Arab States Kofi Annan in June 2012 in Geneva, in what became known as the Geneva I Conference on Syria. From that meeting, a communiqué was issued that called on all warring parties to impose a ceasefire, agree to guidelines and principles for a political transition, and implement a six-point peace plan that was introduced by Annan in April 2012.
The peace process gained little momentum, as the parties failed to adhere to a ceasefire or send delegations to negotiate face to face. A key sticking point was whether Syrian President Bashar al-Assad would remain in power. The Syrian National Coalition (SNC), the main representative body of opposition forces in Syria, maintains that the only way forward is for a transitional government to bring peace to Syria. But the regime says Assad's future is not up for discussion.
The stalled negotiating efforts led the U.N. to sponsor a second conference in Geneva in January 2014, known as the Geneva II Conference on Syria. The second round of talks, which were spearheaded by U.N.-Arab League mediator Lakhdar Brahimi, once again concluded without progress, as several key elements of the opposition failed to attend.
In December 2015, the U.N. Security Council adopted resolution 2254, which serves as the basis for U.N.-led negotiations and the future political transition in Syria.
Geneva III and Geneva IV were held in February and April 2016, respectively, but were terminated soon after discussion began. Geneva V, VI and VII were held last year but also rapidly collapsed.
Representatives from the Syrian government and from the opposition finally met face-to-face for the first time in January 2017, during a separate set of peace talks sponsored by Russia, Turkey and Iran. They were held in Astana, Kazakhstan. Throughout last year, there were six rounds of Astana talks, but they produced no breakthrough.
In mid-November, Russian President Vladimir Putin hosted Assad in Sochi, during which Assad thanked the Russian military intervention for "saving Syria." The meeting was immediately followed by a summit held by Russia, Turkey and Iran in Sochi. during which Putin, Turkish President Recep Tayyip Erdogan and Iranian President Hassan Rouhani all agreed to sponsor a conference at the end of January aimed at achieving a peaceful settlement of the Syrian conflict. A joint statement released by the presidents "called on the representatives of the Government of the Syrian Arab Republic and the opposition that are committed to the sovereignty, independence, unity, territorial integrity and non-fractional character of the Syrian state to participate constructively in the Syrian national dialogue congress in Sochi in [the] near future."
The eighth and most recent round of U.N.-sponsored talks in December once again ended without headway. The chief U.N. mediator, Staffan de Mistura, acknowledged that the Syrian government was not "really looking to find a way to have a dialogue," and called it a "golden opportunity missed." The ninth round of U.N. peace talks is scheduled for Jan. 25-26, which will be followed by the Russia-hosted talks in Sochi from Jan. 29-30.
John McLaughlin, former Acting Director of the CIA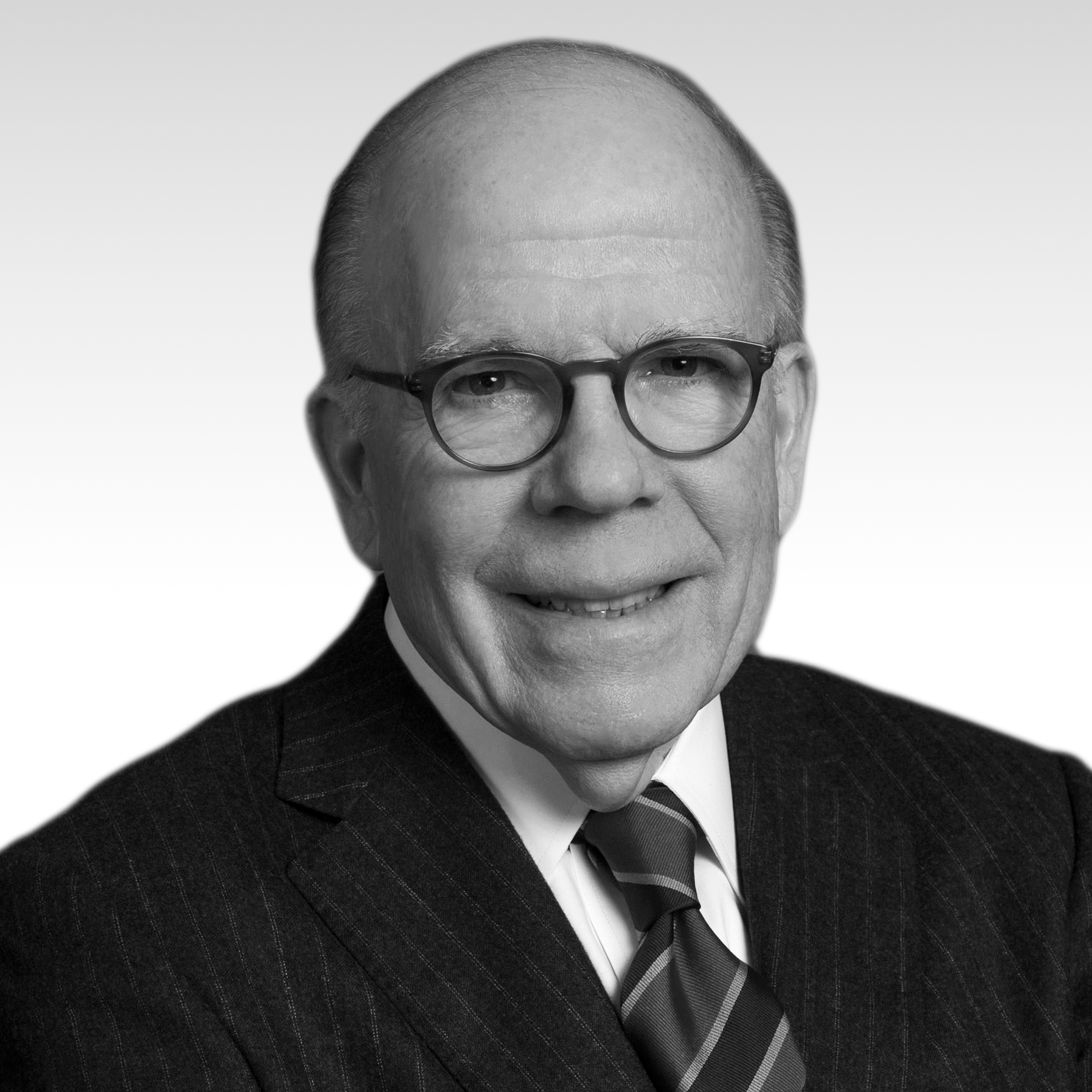 "The dilemma going into Syrian peace talks is that a few things are partially settled militarily, but virtually nothing is settled politically in a war that everyone agrees requires a political solution. On the military side, the ISIS "caliphate" – the territory it governed from 2014-2017 – is dismantled and the terrorist group, though still dangerous, is scattered and on the run. But on the political side, the grievances that started the war – the Sunni-driven rebellion against 40 years of harsh minority rule by president Assad's small Alawite clan – are still unresolved."
Michael Sulick, former Director of the CIAs National Clandestine Service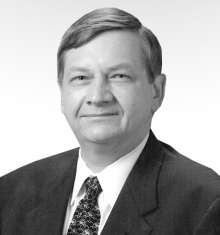 "The upcoming U.N. meeting is intended to focus on the "constitutional" aspects of U.N. Security Council Resolution 2254: the roadmap to elections in Syria. No matter what roadmap is eventually shaped, Putin is not about to sacrifice his gains to lose influence in his key ally in the Middle East. If Putin had the audacity to meddle in U.S. elections, it strains credulity he won't put the Russian thumb on the scale in Syria, even if the process is run by the U.N. After all, despite Russia's de-escalation role, Putin's forces have already broken their word a number of times."
Issue: The Syrian war's humanitarian toll and the regional and global turmoil it has spawned continue to climb, as peace talks fail to gain traction. Negotiations have stalled in part because many members of the Syrian opposition are not adequately represented by the Syrian National Coalition. At the same time, Russia and Iran have positioned themselves as instrumental in bringing the Assad regime and the opposition  to the negotiating table and have asserted themselves in Syria to advance their regional interests and standing.
According to State Department figures, nearly 500,000 Syrians have died, over 5.4 million Syrians are refugees, and 6.1 million are internally displaced. In addition to the humanitarian toll, the waves of refugees have unsteadied U.S. allies from Jordan to some on the European continent, and similar influxes have severely strained Lebanon and Turkey.
The chaos in Syria continues to foster conditions that allow extremist groups, including ISIS, to persist and gain new recruits. The war has also fed efforts by Russia and Iran to expand their influence in the region, and added to the strains in relations between the U.S. and Turkey, including with Ankara's offensive this week against Kurds in northern Syria who are aligned with U.S.-backed forces.
While the general "Syrian opposition" is represented at the negotiating table, many constituencies have been excluded from the negotiations. One such party is the Democratic Administration of Northern Syria, an autonomous, federalist government in northern Syria, which is comprised of a range of ethnicities. "All of us in the north of Syria, including the Kurds, the Syriacs, the Turkmen and the Arabs, have been excluded from all of the Geneva talks," said Sinam Mohamed, the party's foreign representative, during a Jan. 23 briefing in Washington, D.C. "This is what has made the Geneva talks fail – the fact that they have not included all of the Syrian people who should be at the table together."
During a Tuesday briefing, a senior administration official attempted to offer reassurance that the Russia-sponsored talks in Sochi would not interfere with the U.N.-led process. "The Russians have repeatedly said that their plan for a conference in Sochi is meant to feed into the Geneva Process and that they don't intend to try to hijack the Geneva Process," the official said. "We wouldn't accept that … Geneva is the process that the U.N. Security Council, including the Russians, have already approved. So it's not really for one power to try to revise that at this point and to set up some alternative channel where there are only going to be a limited number of stakeholders involved in the political process."
Russian officials also stated that the Sochi talks were meant to supplement the UN-led peace process. "All the participants to the talks should adhere to all the provisions of U.N. Security Council resolution 2254," said the Russian Embassy in Washington in a statement sent to The Cipher Brief. "As part of its' efforts to boost the U.N.-sponsored Geneva process, Russia is closely cooperating with regional partners in preparation for the Syrian National Dialogue Congress scheduled to be held in Sochi on January 29-30."
Michael Sulick, former Director of the CIAs National Clandestine Service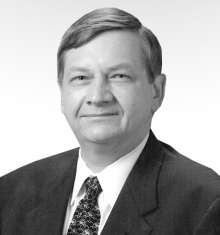 "Russia became the dominant arbiter of Syria's future through its largely successful military intervention to defend the besieged Assad regime, which has long served as a beachhead for Putin's reassertion of superpower influence in the Middle East. Putin has invested too much in the Assad regime – prestige, money and the lives of its army – to bargain it away now in negotiations. Putin's central role in Syria also has domestic political impact by convincing the nation he has restored Russia's superpower status. While Putin will handily win the upcoming presidential election, reports are that he would like an overwhelming mandate in the vote – 70 percent or more. He must emerge as the central figure in resolving the crisis. Syria is not the Ukraine, where Russian meddling is enthusiastically welcomed at home because of centuries-old political and cultural ties. Polls show that Russians are growing skeptical of continued costs — both monetary and human – of the Kremlin's involvement in distant Syria."
James Jeffrey, former U.S. Ambassador to Turkey and Iraq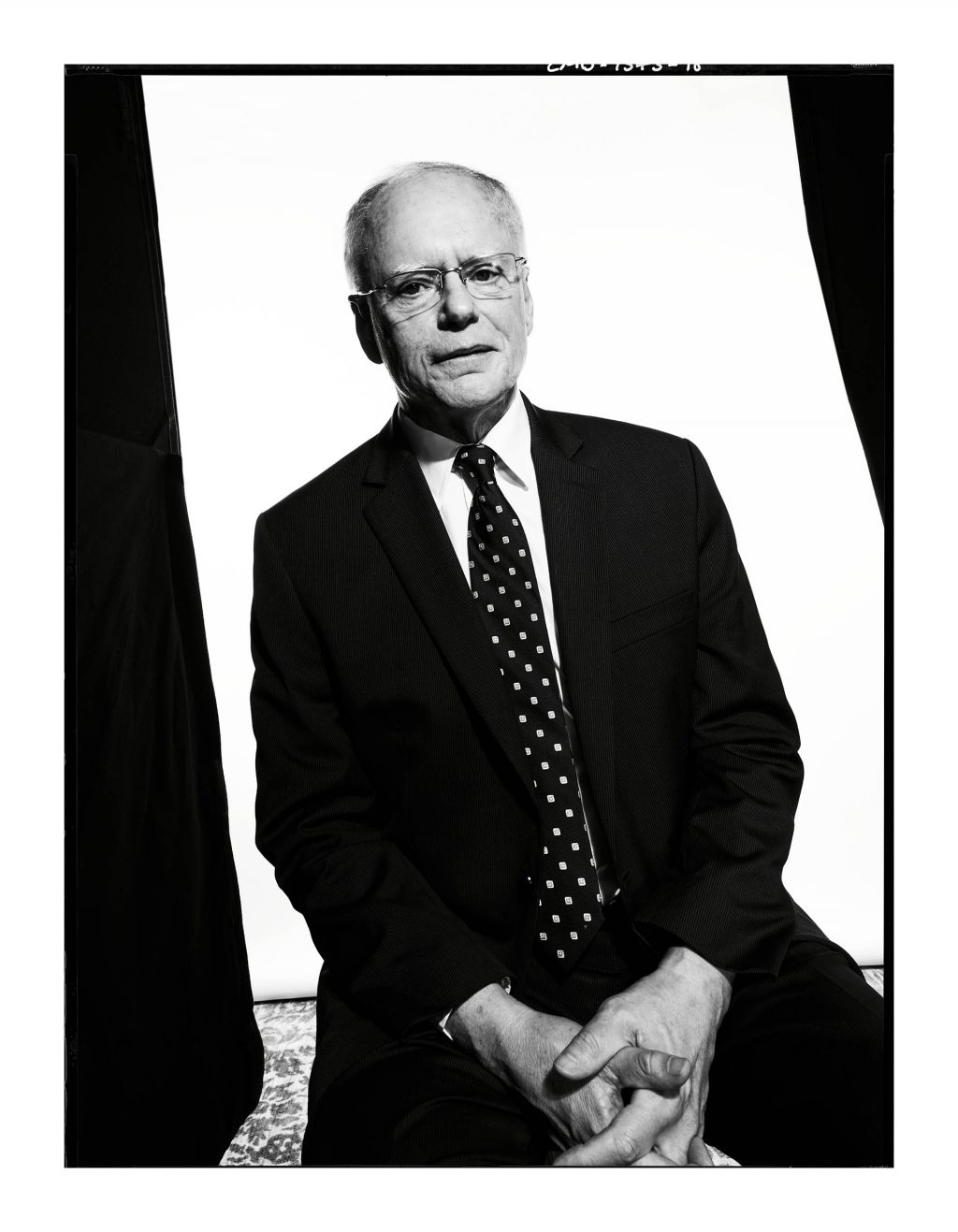 "In Syria, the Assad-Iran-Russia team is winning. Assad is no longer under threat, and slowly but surely, both the jihadist and 'Western-Arab-Turkish sponsored' forces – mainly the Free Syrian Army – is being ground down. But, outside powers – the U.S., Turkey, Israel and Arab states – are extremely nervous – and should be – about a total Assad-Iranian-Russian victory as they see Iran then becoming a platform both for Russian influence, but much more for Iranian expansionism at the expense of Turkey, Israel, the Arab state system and the U.S. regional security order."
Response: The U.S. has committed itself to the U.N. peace process, advocating for the international community to encourage all sides in the Syrian conflict to come to the negotiating table. Furthermore, the U.S. has proposed a way forward in Syria centered around free and fair elections as well as a continued U.S. military presence in the country.
During a Jan. 17 speech delivered at Stanford University, U.S. Secretary of State Rex Tillerson outlined five key end states that the Trump administration aims to achieve in Syria. These include: ISIS and al-Qaida in Syria suffering an enduring defeat, and Syria never again serving as a platform or safe haven for terrorists organizations; the Syrian conflict being resolved through a U.N.-led political process that results in a unified and functional Syria under post-Assad leadership; diminished Iranian influence in Syria; the safe return of refugees and IDPs; and a Syria free of weapons of mass destruction.
Tillerson also issued a strategy for the U.S. in Syria, which emphasizes helping to stabilize both liberated and contested areas; continuing diligent counterterrorism efforts; supporting the U.N. peace process; promoting free and fair elections in Syria; refraining from providing international reconstruction assistance until the conflict is resolved; and reducing malign Iranian activity.
"The U.N. has our active support," affirmed a senior State Department official during a Jan. 19 briefing. "We are working with the U.N. and the U.N. special representative on how we can constructively engage through and with the United Nations – we hope with Russia as a constructive partner," the official continued. "That's a challenge of its own. But we hope, with Russia as a positive element in helping move the Syrian regime to serious engagement in Geneva with the Syrian opposition, to see a political transition take place."
However, the official did concede that the U.S. position with respect to Assad has changed as conditions on the ground have equipped the Syrian regime with enhanced positioning. According to the official, the State Department has stated a "recognition of reality [that] to insist, given the changes on the ground in Syria over the course of the year or two years that preceded summer/fall of 2016, that Assad had to go before you could have a political discussion was simply not practical or realistic." Yet, ultimately, the official stated, the peace process "should produce a free and fair election under U.N. auspices, which we don't believe Assad can win."
While Russia has thrown its support behind Assad throughout the conflict, the Russian Embassy in Washington seemingly left the door open for Assad's stepping down when it asserted in a statement to The Cipher Brief that "the issue pertaining to president Bashar al-Assad's governing the country should only be determined by the Syrian people." In support of that position, the Russian Embassy explained that "Russia is working both with the Syrian government and the opposition delegation to engage them in a substantive intra-Syrian dialogue free from unconstructive external influence."
The Trump administration has demonstrated a willingness to use force when necessary. In April of last year, the Trump administration responded to Assad's use of sarin nerve agent on civilians with cruise missile strikes that destroyed 20 percent of Assad's air force. Tillerson explained that the U.S. will maintain an open-ended military presence in Syria that is "focused on ensuring ISIS cannot re-emerge" and that will remain conditions-based."
Michael Sulick, former Director of the CIAs National Clandestine Service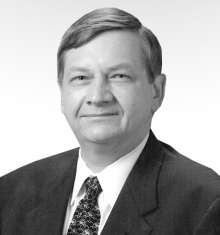 "The West still has leverage. Syria will require monumental reconstruction costs as a result of the conflict, costs that economically strapped Russia and its ally Iran cannot afford. If the West continues to refuse economic aid for reconstruction unless a real and inclusive political transition is guaranteed, it may be able to gain some concessions."
James Jeffrey, former U.S. Ambassador to Turkey and Iraq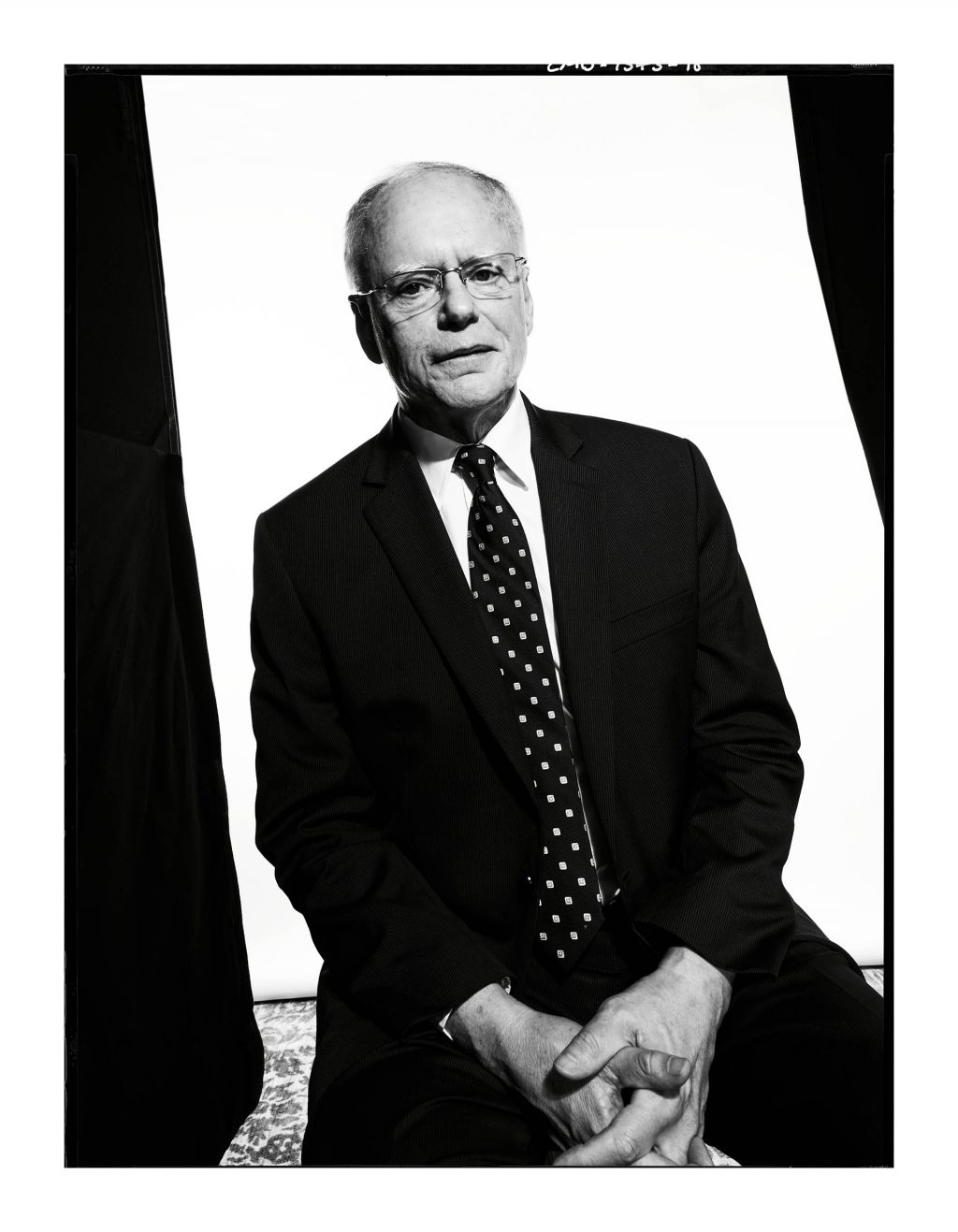 "Belatedly, the U.S. and others are coalescing around a position. First, the U.S. and Turkey will hold on to their positions on the ground and with local allies. And in case of Israel, it will conduct strikes against Syrian-Hezbollah-Iranian targets in Syria. Second, the U.S. and its partners will refuse major international reconstruction of Syria until we see a deal at the U.N.-sponsored Geneva talks that meets our collective, minimum security needs. This does not necessarily mean that Iran is 'out,' but [that it] has effective limits on its presence and 'freedom of action' in Syria. Finally, restart an effective train-and-equip operation with the Free Syrian Army and other groups to tie down – as well as threaten – Assad, Iran and Russia."
Anticipation: Until Russia pressures the Assad regime to make concessions, namely allowing an election that could see Bashar Assad ousted, the rebel groups are unlikely to agree to a final deal. The U.S. is trying to rally international support to influence Russia into both abandoning Assad and its separate Sochi peace process, but so far has found neither diplomatic carrot nor stick to shift Moscow.
James Jeffrey, former U.S. Ambassador to Turkey and Iraq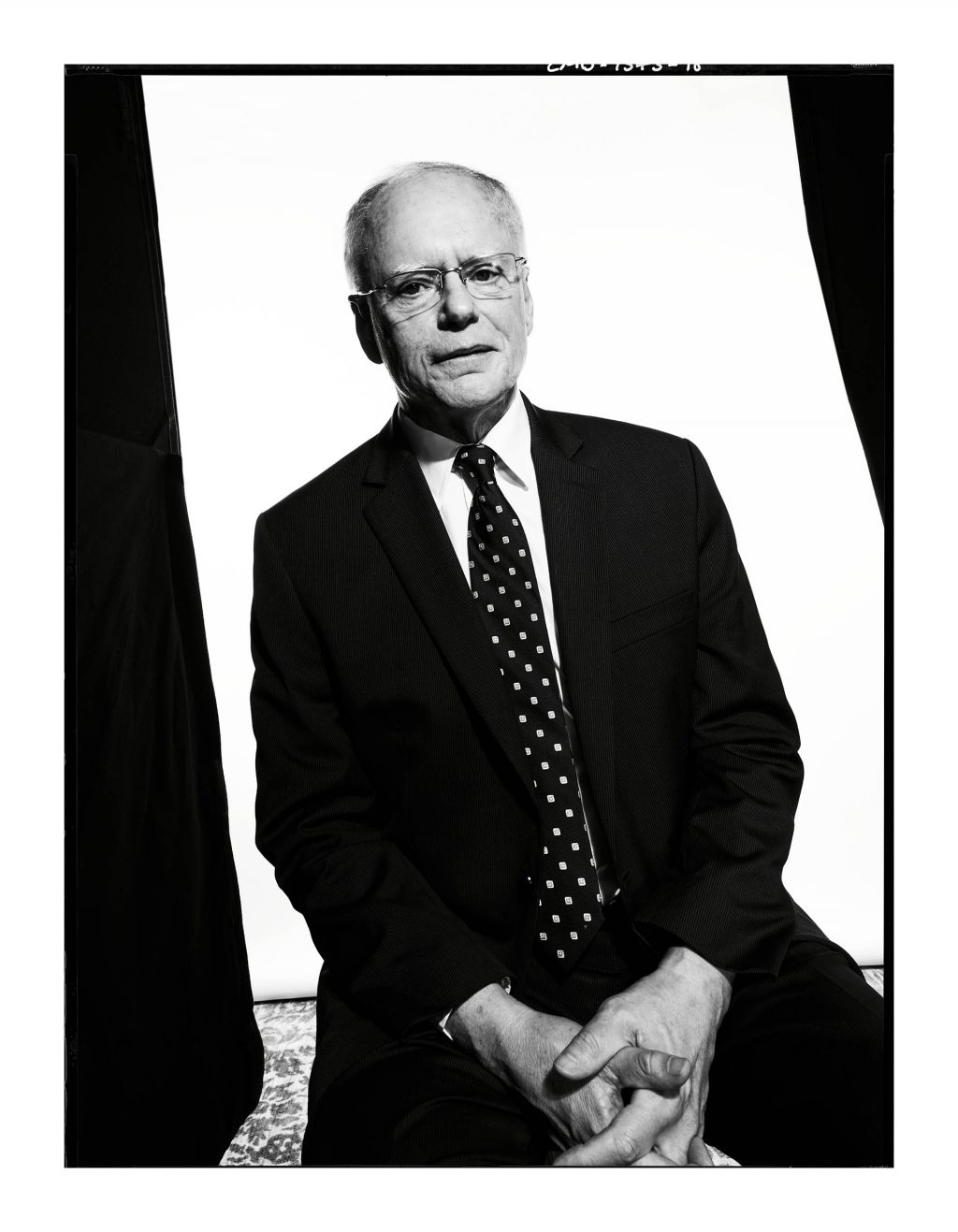 "In any direct way, it is not possible that Assad steps down. The Russians and Iranians would dig their heels in as they do not know who would come next. However, an interim solution brokered by the U.N. Geneva talks that reduces Assad's power, enables free elections [that include] voting by refugees, de-centralizes and limits the central government's power, [and] controls international reconstruction — all of which are enforced with help of a continued U.S. and allied presence in much of country — is feasible, but certainly not easy."
Bennett Seftel is director of analysis at The Cipher Brief. Follow him on Twitter @BennettSeftel.
This story was updated with Jan. 26, 2018, comment from the Russian Embassy in Washington, D.C.