Is America's Balancing Act in the Gulf Sustainable?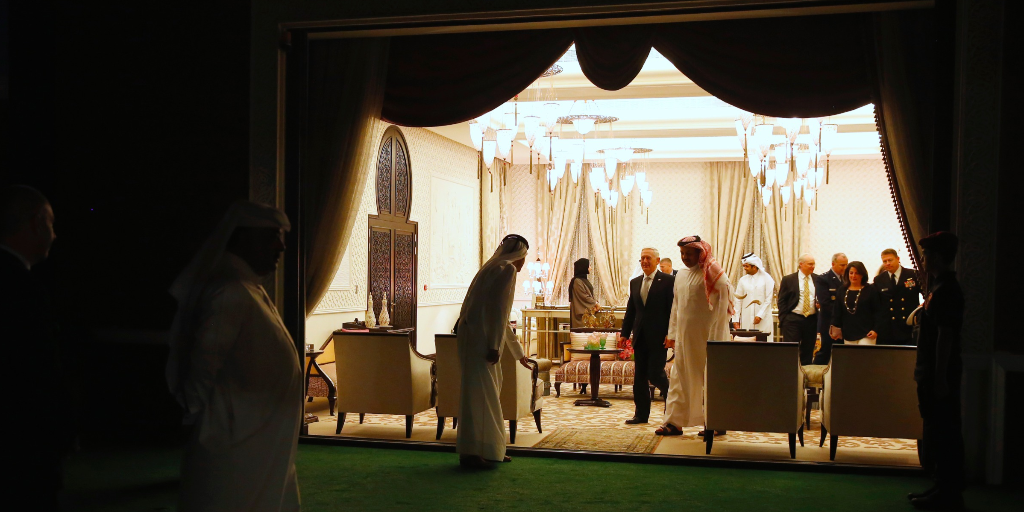 Bottom Line: As the ongoing dispute between Qatar and Arab countries including Saudi Arabia, Egypt, Bahrain and the United Arab Emirates enters its eighth month, the U.S. has been forced to strike a delicate balance in its dealings with critical allies in the Middle East. At the same time, the volatility triggered by this divide has paved the way for Iran to expand its subversive regional activity without encountering resistance posed by a unified Gulf Cooperation Council (GCC). To this point, the U.S. appears to have taken a neutral position, but increasingly risks jeopardizing ties to both sides as Iran continues to build momentum in its quest to form a Shia crescent spanning the Middle East.
Background: Tensions between Qatar and its neighbors date back years, but reached a boiling point last summer when the aforementioned Arab nations engaged in diplomatic warfare to pressure Qatar to sever alleged ties with extremist groups among other charges, which Qatar denies.
The crisis began to unfold on May 24, when a video with falsified captions was posted on the website and Twitter account of Qatar's state news agency, QNA, which purported to show Qatar's Emir Sheikh Tamim bin Hamad Al Thani saying that militant groups Hamas and Hezbollah are resistance movements rather than terrorist organizations, that U.S. President Donald Trump's time in power would not last long, and that Qatar's relationship with Iran was firm. The Qatari government quickly issued a statement that its news station had been hacked, but the falsified video was used by the four Arab states as part of the justification for their actions.
Saudi Arabia, Egypt, Bahrain and the United Arab Emirates abruptly severed diplomatic ties with Qatar on June 4, citing Doha's alleged support for Iran and the Muslim Brotherhood, as well as for U.S. designated terrorist groups such as Hamas, Hezbollah, al Qaeda, and ISIS, and subsequently imposed an air, land and sea blockade.
On June 23, Qatari officials said they received a list of 13 demands that it must meet to normalize relations with the four Arab nations. Qatar responded with counter provisions, and since then both the U.S. and Kuwait have taken leading roles in mediating between Qatar and its neighbors.
Gary Grappo, former U.S. Ambassador to Oman
"The most significant result of this is the unraveling of the GCC, on which the U.S. has relied for more than 25 years in supporting its efforts to confront Iran and combat terrorism, among other regional concerns. For Washington, this means a rather scattered security picture in a region in which Iran is asserting greater power and influence, both militarily and economically."
Issue: A prolonged dispute between GCC-member states has undermined the organization's cohesion and damaged its ability to counteract Iran's malign regional policies. Furthermore, the dispute has required Washington to prioritize cooperating with and appeasing allies on both sides instead of focusing on resolving other pressing conflicts in Syria, Yemen, Libya and throughout the region.
The ongoing dispute between Qatar and the four Arab nations comes against the backdrop of a Middle East and North Africa region flush with conflict and instability. At the heart of these dynamics is the intensifying competition between Saudi Arabia and Iran who have channeled their influence to vie for regional hegemony. The Gulf Cooperation Council, of which Saudi Arabia, Bahrain, the United Arab Emirates and Qatar are all members, has been viewed as an important body of resistance to Iran's growing regional influence and fracturing GCC cohesion represents a significant boon to Iranian interests.
The importance of GCC unification was highlighted by U.S. Defense Secretary Jim Mattis during last week's inaugural U.S.-Qatar Strategic Dialogue, when he stated that a "united Gulf Cooperation Council bolsters our effectiveness on many fronts, particularly on countering terrorism, defeating ISIS/Daesh, and countering the spread of Iran's malign influence."
Underlining closer trade ties to Iran, Qatar's imports from the Islamic Republic grew by 117 percent between June and October of last year, and Iranian businesses have rapidly expanded their presence in Qatar, particularly in the food sector.
Norm Roule, former National Intelligence Manager for Iran, ODNI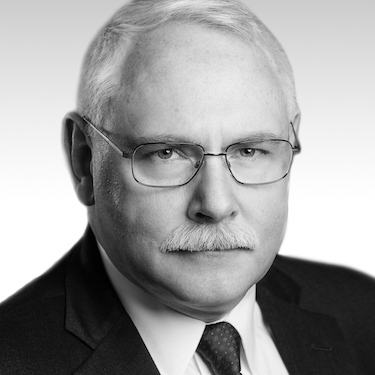 "Doha's relationship with Iran certainly brings downsides with Washington and undercuts its narrative of moderation. Iran is a state sponsor of terrorism, detains Americans on ludicrous charges, openly claims to target its unreasonably large missile force against American bases in the region, sponsors most of the terrorist groups in the region, and supports a war criminal in Syrian President Bashar al-Assad who uses chemical weapons against his own people. Recently, the world has watched as Iran openly oppressed its own people. Finally, Qatar's refusal to confront Tehran on its involvement in Yemen has only reinforced the sense of Qatar's GCC neighbors that Doha must publicly renounce its political ties with Tehran and Islamic extremist groups."
Gary Grappo, former U.S. Ambassador to Oman
"Iran will likely continue to move slowly and subtlety as estrangement within the GCC continues, expanding its ties not only with Qatar but also with Oman and Kuwait. We should also bear in mind that other issues divide the GCC governments, including Syria, Libya, Lebanon and Yemen, among others. One common denominator in all of these, unsurprisingly, is Iran."
Response: While U.S. officials have met with both parties to help alleviate the crisis, there has been a lack of urgency to mend the relationships. The U.S. instead is maintaining strong ties to the four blockading countries, as well as hosting Qatari officials and professing the importance of U.S.-Qatari bilateral ties.
Qatari Foreign Minister Sheikh Mohammed bin Abdulrahman al-Thani and Qatari Defense Minister Khalid bin Muhammad al-Atiyah traveled to Washington to join U.S. Secretary of State Rex Tillerson and U.S. Secretary of Defense Jim Mattis at the Inaugural U.S.-Qatar Strategic Dialogue, on Jan. 30.
On the counterterrorism front, Tillerson said, "Qatar has made significant progress to improve efforts to combat terrorism." He added that "the United States and Qatar have increased information sharing on terrorists and terrorist financiers" and the two nations have "participated in counterterrorism technical training and taken steps to improve aviation security."
At the same event, Mattis underscored the strong U.S.-Qatari defense relationship, calling Qatar "a strong and valued military partner" and "a longtime friend in the region." Further, Mattis said that "Even in the midst of its own current challenges, Qatar and the United States maintain excellent military-to-military relations, hosting Al Udeid Air Base, home to our Combined Air Operations Center, the United States Air Force Central Command Forward Headquarters, and U.S. Central Command's Forward Headquarters, providing critical counterterrorism support to the Defeat ISIS/Defeat Daesh coalition and President Trump's South Asia strategy."
As a public sign of bolstering relations, the Qatari Air Force undertook its first two C-17 flights from the Gulf to Afghanistan and back, and provided logistical support for the NATO mission in Afghanistan.
Gary Grappo, former U.S. Ambassador to Oman
"To most observers familiar with Gulf matters, the inaction of the U.S. is perplexing. Little evidence of active U.S. efforts to mend the rift has occurred. That begs the question of whether the U.S. has decided to simply live with the split and deal bilaterally with the GCC states. That would be in keeping with the president's overall policy of moving away from alliances toward bilateral interaction. But given the president's emphasis on confronting Iran, one would expect a more united effort, which has been more typical of U.S. policy in the region in the last three decades."
Norm Roule, former National Intelligence Manager for Iran, ODNI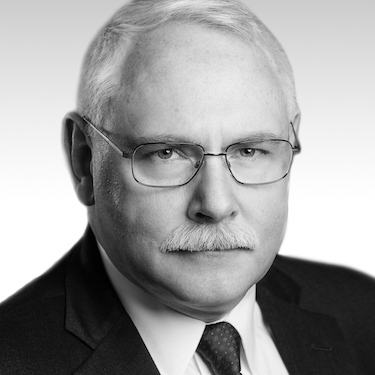 "There is no question that it is important that this crisis be resolved. Although we shouldn't involve ourselves in an intra-GCC dispute, there is a powerful role for U.S. diplomacy both directly and in support of the Kuwaitis efforts to identify a diplomatic solution. The sooner we can find a face-saving solution that also addresses the real concerns of the regions players and we can get to work on the hard issues of the region."
Look Ahead: The conflict between Qatar and its neighbors has become yet another obstacle in a region confronted by a myriad of challenges including seemingly perpetual civil wars and severe humanitarian crises. By addressing this problem and reaching a settlement that appeases all sides, attention can then be focused on mending a war-torn region.
Norm Roule, former National Intelligence Manager for Iran, ODNI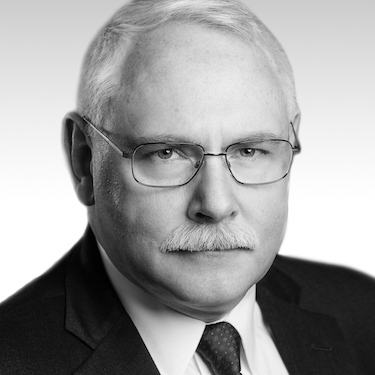 "The region's problems are tremendously difficult and require a cohesive and coordinate GCC approach. The reconstruction of Syria, Iraq, Libya, and Yemen as well as long term economic support to Palestinians mandates a joint effort. These problems will be on a political and economic scale not seen by the world since the reconstruction of Europe after World War II. Likewise, Iran's malign activities in the region require a joint response. In short, we should be clear that the time when the world can tolerate GCC states supporting rival players in Syria and Libya and or governance by Islamic militants is a long past."
Bennett Seftel is director of analysis at The Cipher Brief.