U.S. Marines Head to Norway and Australia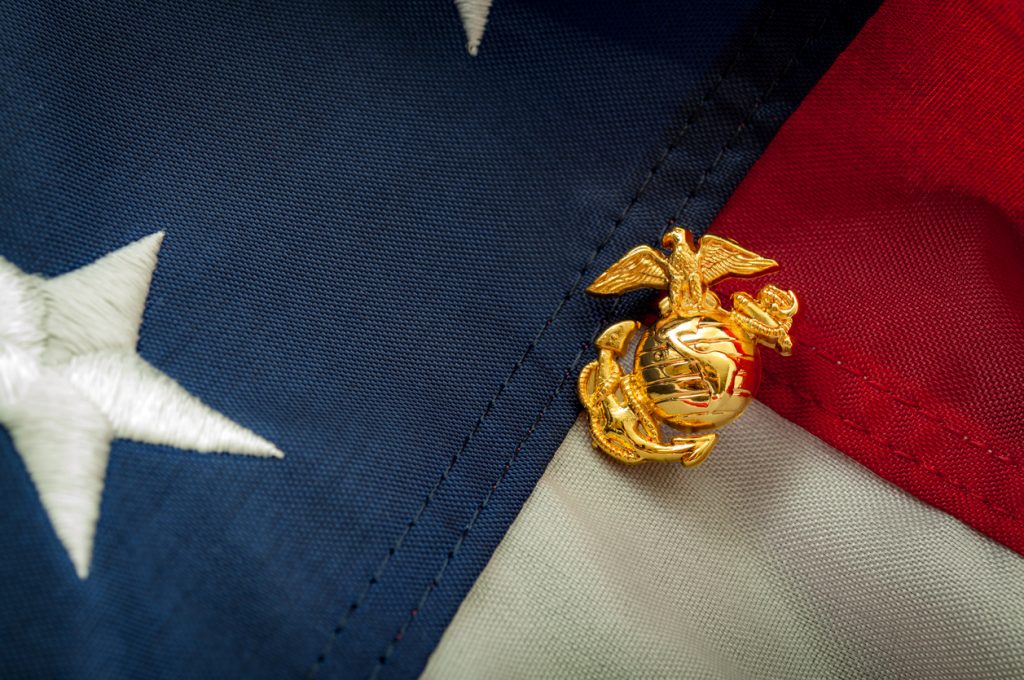 U.S. Marines are being deployed to Norway and Australia, ostensibly as part of standard procedure, but also to respond to two emerging threats, Russia and China. 
Marines in Oslo
Norway, one of NATO's founding members and a northern European country that shares a 122-mile border with Russia, is becoming wary of growing Russian aggression. 
"The most significant change in the Norwegian security environment is Russia's growing military capability and its use of force," according to the Norwegian Ministry of Defence's Long Term Defence Plan, published last June.
The plan continues, "Even though Russia does not constitute a military threat to Norway, the combination of military modernisation and the will to exert influence through military power place Russia as a central factor in Norwegian defence planning … we cannot rule out the possibility that Russia in a given situation will consider the use of military force to be a relevant tool, also in the High North."
Moscow has a newly upgraded class of nuclear submarines, and its Northern Fleet operates in and around the Kola Peninsula, just off of Norway's border.
Norway plans to acquire four new submarines, to replace its current fleet, and to replace its maritime patrol aircraft with five P-8 Poseidon maritime surveillance aircraft.
However, Norway is a relatively small country without the military might to stand up to incursions alone. "Our national defense is reliant upon NATO reinforcements," Karsten Friis, Head of the Research Group of Security and Defence at the Norwegian Institute of International Affairs, tells The Cipher Brief.
In January, the U.S. deployed around 330 U.S. Marines to a garrison in Vaernes, in central Norway, on a rotational and semi-permanent basis, as part of a Black Sea Rotational Force that bases U.S. troops with NATO partners and that builds on a renewal of the 2005 Oslo-Washington agreement Marine Corps Prepositioning Program-Norway.
This posting diverges with Norway's policy since World War II of not hosting permanent forces on Norwegian soil. Kristian Harpviken, Director of the Peace Research Institute Oslo, tells The Cipher Brief, "The hosting of a long-term training presence, even if the soldiers in it are rotating, marks a significant adjustment in a policy in place for 66 years. That adjustment is intentional, communicating clearly to Russia that we are more concerned than ever, and that our allies are standing with us, without being overly provocative." 
"The presence of U.S. troops is a signal of U.S. commitment to collective defense, and thereby also sends a signal of deterrence towards Russia," says Friis.
This deployment could also be highly beneficial for the United States. "Norway's upgraded naval capabilities clearly enhance its relevance for Washington, as Oslo is uniquely positioned to provide cutting-edge intelligence and enhanced situational awareness of Russia's large Northern Fleet," writes Sigurd Neubauer, who is from Norway and works as a senior analyst at a U.S. defense consulting company.
Neubauer adds, "There is little doubt that the temporary U.S. deployment to Vaernes is consistent with Washington's policy to reassure its anxious European allies over Moscow's policies toward NATO and the Baltic states in particular."
Russia responded to the move by announcing that its relationship with Norway is now "put to a test." Maria Zakharova, a spokeswoman for the Russian Foreign Ministry, also commented, "Instead of developing economic cooperation, Norway is choosing to deploy United States troops on Norwegian soil."
In October, when the plans for the U.S. deployment were confirmed, Frants Klintsevich, a deputy chairman of Russia's defense and security committee in the upper chamber of Parliament, said the Kremlin views the deployment as a direct military threat that makes Norway a potential target for Moscow's "strategic weapons."
However, analysts tell The Cipher Brief the U.S. marines pose no tangible threat to Russia and, therefore, the Russians should not be provoked. "If the Russians have no intention of any sort of aggressive action, then how is defensive cooperation between countries that generally have good relations … in any way provocative?" asks Director of the Russia and Eurasia Program at the Center for Strategic and International Studies Olga Oliker.
Friis notes, "These 330 troops do not under any circumstances represent any military threat to Russia. The Russian response is textbook and predictable, but absurd."
Marines in Darwin
Meanwhile, a much larger U.S. Marine deployment is underway. In 2011, the United States and Australia agreed on a plan to base an entire Marine Air Ground Task Force (MAGTF) of 2,500 Marines to Darwin in six-month deployments. Originally planned as part of the Obama administration's "pivot" to Asia, the deployment has faced several hurdles involving cost overruns and logistics issues that have delayed the full deployment beyond the original target date of 2017. So far, the rotational force has not exceeded 1,250 Marines.
The latest deployment, scheduled for April, will for the first time incorporate V-22 Ospreys and AH-1 Super Cobra attack helicopters, making it the most capable yet. Andrew Shearer, Director of the Alliances and American Leadership Program at the Center for Strategic and International Studies, told The Cipher Brief, "This will enable the Marines and hosting ADF [Australian Defence Force] units to undertake more sophisticated and realistic training and exercises on Australia's large, advanced training ranges."
While the stated goal for this USMC-ADF partnership is to expand cooperation and resources available for disaster relief and strengthen historic alliances and regional partnerships, the deployment is also viewed as a response to China's growing assertiveness in the Asia-Pacific region.
The deployment of an entire MAGTF offers significant war-fighting capabilities beyond disaster relief, and it has not gone unnoticed by China. Soon after the announcement in 2011, a Chinese Foreign Ministry spokesman delivered a veiled protest, saying, "It may not be quite appropriate to intensify and expand military alliances and may not be in the interest of countries within this region."
The U.S. has maintained a high level of transparency with its military drills in Australia by inviting Chinese observers and even engaging in limited exercises with Australian and Chinese soldiers, though such overtures are unlikely to go far in assuaging Chinese wariness.
While the United States has been cagey about the extent of the MAGTF's strategic purpose, it appears committed to a long term presence. Washington and Canberra are in talks to extend the agreement for 25 years, and see opportunities for military cooperation beyond the Marines in Darwin. As Shearer notes, "Over the long term, expanded rotations of U.S. Air Force assets … are likely to be more strategically significant than the Marine rotations."
Washington and Oslo see similar opportunities for further military collaboration in northern Europe. Next year, the two nations will take part in NATO's Trident Juncture exercise in Norway. Tens of thousands of troops from NATO allies are expected to participate, in what could be the largest military exercise ever held in Norway. 
Kaitlin Lavinder (@KaitLavinder) is a reporter at The Cipher Brief, and Will Edwards (@_wedwards) is an international producer at The Cipher Brief.