Trump, Russia, and the CIA: Allies and Adversaries Confused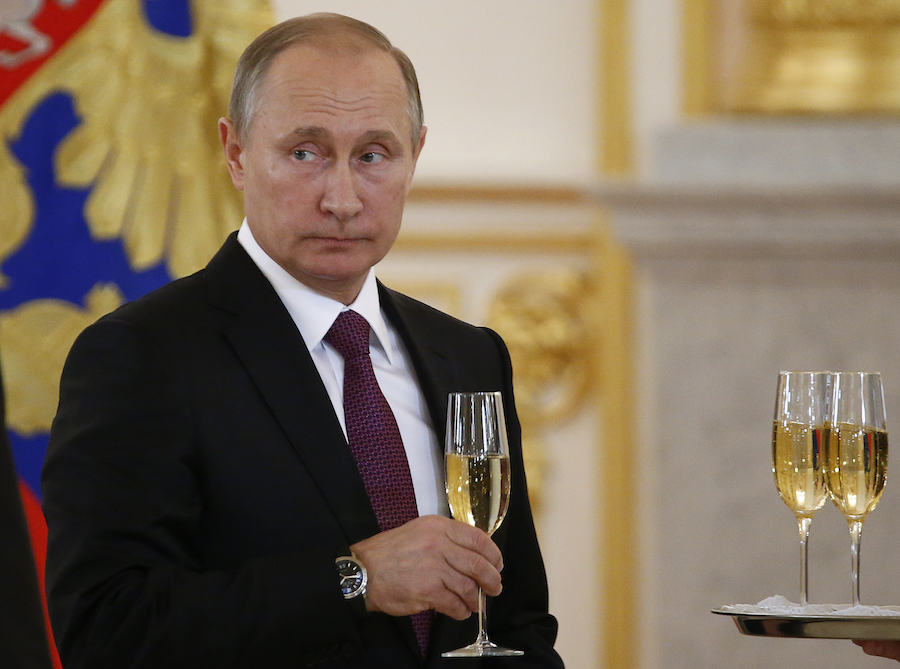 When asked by The Cipher Brief about how both allies and adversaries might view President-elect Donald Trump's early, contentious relationship with the CIA, former Acting Director of the CIA John McLaughlin remarked, "They are already scratching their heads bald about what is going on here, so I don't think we can confuse them any more."
Trump has been vehement in his dismissal of the CIA's assessment that not only were the Russians behind the hacking of the Democratic National Committee (DNC), but they did so to support Trump's campaign. He further disparaged the Agency by drawing attention to its faulty assessment of Iraq's weapons of mass destruction program that was the basis for the 2003 Iraq War. And he dismissed the need to be briefed daily by the Intelligence Community (IC).
Whether intentional or not, Trump's comments displaying an apparent distaste for America's intelligence agencies have kept foreign governments on the back foot.
Gustav Gressel, a senior policy fellow at the European Council on Foreign Relations (ECFR), told The Cipher Brief that NATO allies do not feel good about Trump's lack of confidence in America's intelligence services. But he also said the problem goes beyond that. "It is more than distrust in intelligence. It is Trump's erratic behavior and egomania."
The hacking of the DNC is also creating anxiety across Europe, particularly in the west. The French and Germans, for example, fear that Russia may use similar tactics to interfere in their elections next year.
Just last week, the head of Germany's domestic intelligence agency announced the same Russian group that is believed to have stolen the DNC material is responsible for a German parliament hacking in 2015. Recently, the head of Germany's foreign intelligence agency said there is evidence these cyber attacks are to "elicit political uncertainty."
There is likely unease among adversaries of the United States as well. Director of the Strategic Foresight Initiative at the Atlantic Council, Mathew Burrows, told The Cipher Brief they "may be mystified" by Trump's reaction to the CIA's findings on Russian hacking. In the eyes of foreign adversaries, Trump's distrust and disuse of intelligence could lead him to make unpredictable decisions, said Burrows.
Relations with China, the United States' largest geopolitical competitor, are already on shaky grounds, following Trump's phone conversation with the President of Taiwan, his questioning of the "One China" policy, and his criticism of China's economic system. But on the other hand, Trump appointed China-friendly Terry Branstad, the Governor of Iowa, as U.S. Ambassador to China. This mixture of positive and negative developments in the U.S.-China relationship fuels uncertainty about future relations. With Trump showing little faith in his Intelligence Community, China may find it best to wait and see how official U.S. policy unfolds. 
Yun Sun, a senior associate at the Stimson Center, told The Cipher Brief that China is likely to keep quiet on the latest revelations. "It is rather impossible for China to have a position. If China supports the CIA position, it will be making enemies with Trump, who will be the president China has to deal with in the next four to eight years. If China rejects the CIA position – who is China to reject the CIA position anyway?" she said, adding, "Given what has happened to Trump's positions on Taiwan, China will be cautious not to have more problems with Trump on issues that are not critical to China's core national interests."
President-elect Trump repeatedly stressed during the campaign that he would not elaborate on his plans to counter adversaries, arguing the need for the element of surprise – don't tell your adversaries what you're going to do. So is there a rationale for Trump's often inflammatory claims, and if so, to what end?
Historically, strategists from Sun Tzu to Thomas "Stonewall" Jackson to Richard Nixon have preached that bewildering an adversary allows one to maintain initiative. But the same cannot be said for bewildering an ally. If Trump's intent is to keep adversaries guessing and give him a negotiating advantage, it could have the consequence of unsettling U.S. allies as well. After a chaotic election and transition period, an important task for the new Administration will be putting the understanding between the U.S. and its partners back on an equal footing.
Will Edwards is an international producer at The Cipher Brief. Follow him on Twitter @_wedwards.
Kaitlin Lavinder is a reporter at The Cipher Brief. Follow her on Twitter @KaitLavinder.