Chased by China & Russia, "Doing More of the Same Is Not the Answer" for the U.S. Navy
The United States Navy has achieved unmatched supremacy on the world's seas, but Russia and China are diligently growing their naval capabilities, trying to close the gap. Should U.S. naval enterprises fail to match their rivals' pace, then Moscow and Beijing's maritime advancements could challenge U.S. geostrategic interests, including its ability to ensure the uninhibited flow of trade, project power in the Middle East, Europe and Asia, and effectively carry out operations in the global war on terror.
Adm. (ret.) James Winnefeld, former Vice Chairman, Joint Chiefs of Staff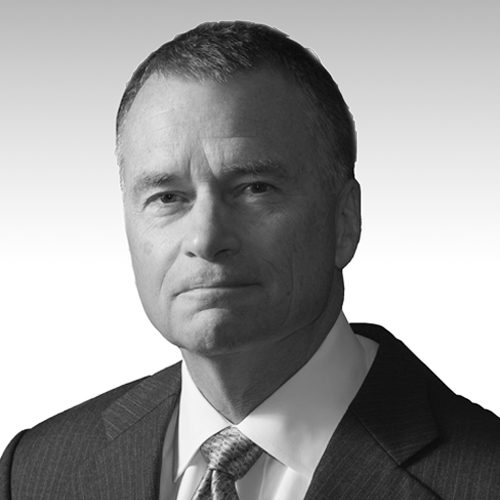 "Specifically addressing capabilities, the U.S. Navy remains second to none…Nobody has fixed-wing aircraft carriers with the capacity and endurance of a NIMITZ class carrier. I would put a Virginia or Seawolf class submarine up against any other navy's undersea force. Our surface force is good and getting better all the time, with more capable sensors, such as the AN/SPY-6(V) Air and Missile Defense Radar, and advanced weapons such as the Standard Missile-6 and others."
However, Russia and China are augmenting their maritime forces and working to develop new capabilities, potentially threatening the United States' ability to provide security in certain waterways. Importantly, the two countries have demonstrated an increasing level of cooperation as they have participated in various joint naval exercises over the past five years.
Adm. (ret.) James Stavridis, former NATO Supreme Allied Commander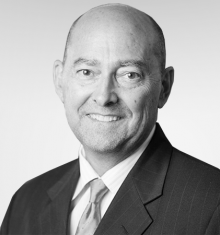 "Both Russia and China are pursuing: aggressive hypersonic, ultra-high-speed missiles; advanced, quieter submarines, notably diesels; smart mines and other unmanned weapons and vehicles; and offensive cyber capabilities — all of these as 'equalizers' to a stronger U.S. fleet."
Adm. (ret.) James Winnefeld, former Vice Chairman, Joint Chiefs of Staff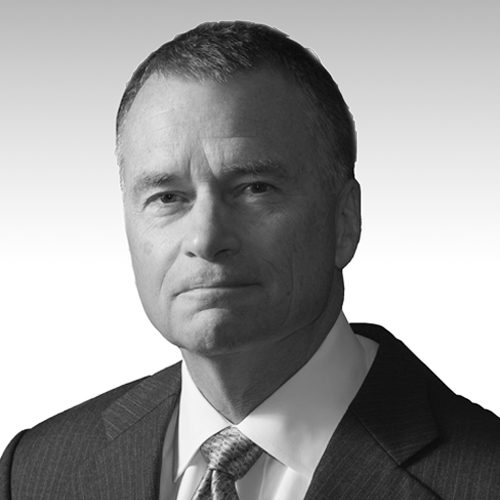 "China and Russia are both stepping up their game in thoughtful way. Even though they will have a hard time competing at global scale (at least for now), they are building sensible capabilities that are intended to offset the U.S. Navy in their regions of interest. Russia is principally focused on submarine capability, and they're building some really good ones, like the multi-purpose Severodvinsk class (though they are somewhat limited in their production capacity). China is focused across-the-board, including commissioning the aircraft carrier Liaoning and assembling an out-of-area deployment capability to better protect their One-Belt, One-Road approach in the Indian Ocean."
In addition to the new level of competition introduced by Russia and China, there are concerns that the U.S. Navy is being stretched too thin due to its vast global responsibilities. The ramifications could be a reduced competitive advantage vis-à-vis Russia and China in confined, yet vital waters such as the Baltic Sea and South China Sea.
Adm. (ret.) Jonathan Greenert, former Chief of Naval Operations, U.S. Navy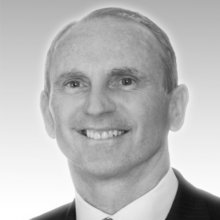 "Our Navy is being directed to deploy forces at a tempo and global presence that exceeds its budget, maintenance and training processes. The result is we are prematurely wearing out people and equipment. Training, both basic basic and advanced, has not been sustained to meet the demand."
The Navy has started to initiate expansive measures to further build capabilities, prioritizing the readiness of its service members, the incorporation of new technology and equipment, and increasing cooperation with partners and allies. Through such mechanisms, the Navy aims to address shortcomings, though, like all branches of the armed forces, Navy officials complain bitterly that the budget limits of sequestration complicate future planning and investment .
Adm. (ret.) James Stavridis, former NATO Supreme Allied Commander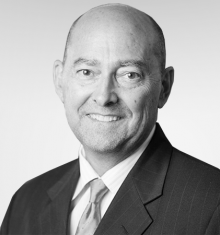 "The U.S. Navy should build a fleet of around 330-350 deep oceangoing vessels; invest in cyber tools both defensive and offensive; buy more unmanned vehicles for subsurface, surface, and over ocean work; spread lethality by both unmanned and vertical capable fighters not only on carriers but on big deck amphibious assault ships, 'light carriers,' as well; and continue to invest in special forces at sea for hybrid warfare in the maritime environment."
Adm. (ret.) Jonathan Greenert, former Chief of Naval Operations, U.S. Navy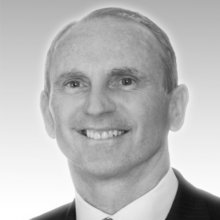 "To further ensure its supremacy on the oceans, the U.S. Navy could undertake key steps such as fixing the readiness and training of current forces; enhancing lethality by increasing the quantity and quality of sensors and weapons; reviewing and updating information and intelligence sharing agreements with our Allies; further developing hypersonic and laser weapons as well as unmanned and autonomous underwater vehicles and sensors, developing air and surface swarm and other clever and asymmetric tactics; and moving along electromagnetic warfare initiatives such as spoofing, jamming, and corrupting missiles and sensors."
The U.S. Navy has a plan to maintain its competitive advantage on the high seas. But shipbuilders' cost overruns and delays, Congress' budgetary constraints and the strain from the high tempo of global operations could give U.S. adversaries time to catch up.
Adm. (ret.) James Winnefeld, former Vice Chairman, Joint Chiefs of Staff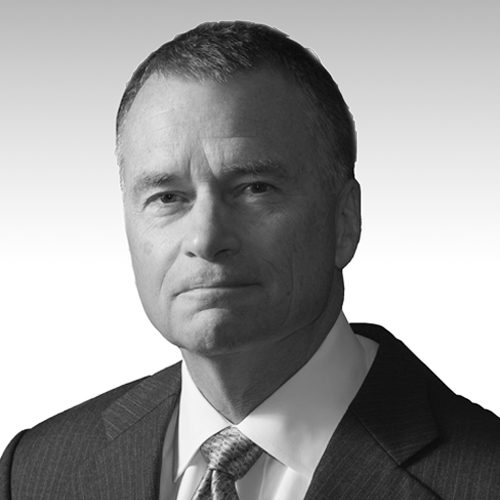 "While we retain our advantages over both [the Chinese and Russian] navies, simply doing more of the same is not the answer. We will need to use our most important competitive advantage, namely our creativity, to produce new dilemmas for China and Russia, including their naval forces, should they be tempted to threaten our long-standing interests."
Bennett Seftel is director of analysis at The Cipher Brief. Follow him on Twitter @BennettSeftel.