Putin Rules Out Retaliatory Expulsion of U.S. Diplomats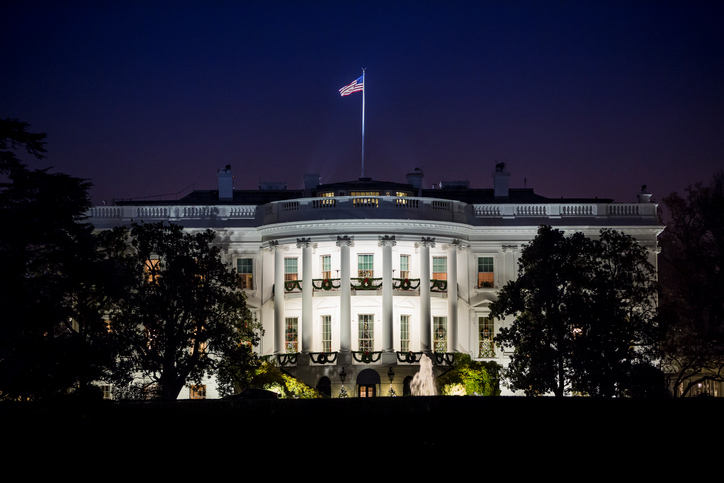 Russian President Vladimir Putin said in a statement Friday that he will not expel U.S. diplomats in response to U.S. sanctions imposed on Russia yesterday by President Barack Obama, a move Russian foreign minister Sergey Lavrov had advocated for. Putin called the "recent unfriendly steps" taken by the outgoing Obama administration "provocative and aimed at further weakening the Russia-US relationship."
"Although we have the right to retaliate, we will not resort to irresponsible 'kitchen' diplomacy but will plan our further steps to restore Russian-US relations based on the policies of the Trump Administration," Putin said in his statement.
On Thursday, the Obama administration announced retaliatory measures in response to Russian hacking of U.S. political institutions to boost the Trump campaign during the 2016 Presidential election, expelling 35 Russian government operatives and imposing sanctions on Russia's intelligence services and several senior intelligence officials.
"All Americans should be alarmed by Russia's actions. In October, my Administration publicized our assessment that Russia took actions intended to interfere with the U.S. election process," Obama wrote in a statement. "These data theft and disclosure activities could only have been directed by the highest levels of the Russian government. Moreover, our diplomats have experienced an unacceptable level of harassment in Moscow by Russian security services and police over the last year."
"Such activities have consequences," he noted.
In Thursday's announcement, Obama laid out a number of actions ordered in response to the Moscow's "aggressive harassment of U.S. officials and cyber operations aimed at the U.S. government." The Kremlin has denied its involvement.
Obama sanctioned five entities — including the two Russian intelligence services, the GRU (military intelligence agency) and the FSB (civilian intelligence agency) —  and three companies "that provided material support to the GRU's cyber operations." He also imposed sanctions on four high-level intelligence officials of the GRU: chief Igor Valentinovich Korobov and three deputies, Sergey Aleksandrovich Gizunov, Igor Olegovich Kostyukov and Vladimir Stepanovich Alekseyev.
This sanctions come under an amended executive order, issued in the wake of the cyber attack against Sony Pictures, which now will "also allow for the imposition of sanctions on individuals and entities determined to be responsible for tampering, altering, or causing the misappropriation of information with the purpose or effect of interfering with or undermining election processes or institutions."
President-elect Donald Trump released a statement following the new sanctions, saying "It's time for our country to move on to bigger and better things. Nevertheless, in the interest of our country and its great people, I will meet with leaders of the intelligence community next week in order to be updated on the facts of this situation."
John Sipher, who retired in 2014 after a 28-year career in the CIA's National Clandestine Service, told The Cipher Brief that the sanctions "are certainly enough to get the Russians' attention," but "they will probably be seen as too little, too late."  
Steven Hall, a former senior CIA officer, agreed saying sanctions on Russian intelligence services and officials is "pretty weak."
"It's like saying we're going to freeze the FBI director's assets in Russia. It's highly symbolic but I don't think it will be particularly effective," Hall, who retired from the CIA in 2015 and spent much of his career overseeing intelligence operations in the countries of the former Soviet Union and the former Warsaw Pact, said.
The ousting of the 35 Russian officials sends "a much stronger message and has a much more direct and tangible impact," according to Hall.
"What you're doing is you're taking 35 Russian officials who the administration and the government believes were up to no good off the streets of the United States and sending them back to Russia. That's a strong signal. It's a big number. PNGs don't often times reach those levels of numbers. It's usually a onesie, twosie kind of thing so 35's a big number," Hall said.
Both Hall and Sipher expected the response from Russia to be swift and effective, with a tit-for- tat expulsion of American diplomats.   
But Anna Borshchevskaya, the Ira Weiner Fellow at the Washington Institute, said that although Putin has taken disproportionate responses in the past, she doesn't think he is in a "major hurry" to respond to the new U.S. sanctions.  "He's biding his time, and I think he too wants to see what happens with the Trump Administration," she said. "While Putin is not the man to let things go, in this particular case we may have to wait and see what the response is going to be and see how the Trump administration is going to approach Russia,"
Meanwhile, the Department of Homeland Security (DHS) and the FBI released a joint analysis report (JAR) with declassified technical information on Russian civilian and military intelligence service cyber activity.
"Previous JARs have not attributed malicious cyber activity to specific countries or threat actors. However, public attribution of these activities to RIS (Russian Intelligence Services) is supported by technical indicators from the U.S. Intelligence Community, DHS, FBI, the private sector, and other entities," the report stated.
A joint DHS-ODNI (Office of the Director of National Intelligence)-FBI statement on Thursday noted that "this activity by Russian intelligence services is part of a decade-long campaign of cyber-enabled operations directed at the U.S. government and its citizens."
And State Department deputy spokesperson Mark Toner wrote in a statement that its actions declaring 35 Russian officials "persona non grata" and closing two compounds in the United States owned by the Russian government come as part of a "comprehensive response to Russia's interference in the U.S. election and to a pattern of harassment of our diplomats overseas that has increased over the last four years, including a significant increase in the last 12 months."
"This harassment has involved arbitrary police stops, physical assault, and the broadcast on State TV of personal details about our personnel that put them at risk," Toner wrote. "In addition, the Russian Government has impeded our diplomatic operations by, among other actions: forcing the closure of 28 American corners which hosted cultural programs and English-language teaching; blocking our efforts to begin the construction of a new, safer facility for our Consulate General in St. Petersburg; and rejecting requests to improve perimeter security at the current, outdated facility in St. Petersburg."
In his announcement, Obama also pointed out that the actions listed "are not the sum total of our response to Russia's aggressive activities."
"We will continue to take a variety of actions at a time and place of our choosing, some of which will not be publicized," Obama wrote.
Additionally, Congress will receive a report "in the coming days" about both Russian efforts to interfere in the 2016 election and cyber activity related to previous election cycles, the president said.
U.S. House of Representatives Speaker Paul Ryan called the administration's action on Thursday "overdue" given that Russia has "consistently sought to undermine" U.S. interests. Senators John McCain and Lindsey Graham issued a joint statement also calling the retaliatory measures "long overdue."
"But ultimately, they are a small price for Russia to pay for its brazen attack on American democracy," they wrote. "We intend to lead the effort in the new Congress to impose stronger sanctions on Russia." 
In October, the U.S. Intelligence Community, in coordination with the Department of Homeland Security, officially accused Russia of interfering with the U.S. election process. But this month, reports emerged that the FBI, CIA, and the Office of Director of National Intelligence agreed that Russia was behind the hacks into U.S. political institutions and political operatives in order to help elect Trump over Democratic candidate Hillary Clinton.
Asked on Wednesday about the plans to take action against Russia and Putin, Trump said it's time to move on and made vague comments about computers.
"I think we ought to get on with our lives," Trump told reporters on Wednesday at his Mar-a-Lago resort as he stood next to boxing promoter Don King. "I think that computers have complicated lives very greatly. The whole age of computer has made it where nobody knows exactly what's going on. We have speed, we have a lot of other things, but I'm not sure we have the kind of security we need. But I have not spoken with the senators and I certainly will be over a period of time."
Trump has repeatedly said he does not believe IC assessments that Russia was behind the hacking and leaks.
The DHS-FBI joint analysis puts "Trump in a tough position," Sipher said.  "Any effort to publicize the information will make it crystal clear that this was a real threat, and that the Russians were involved."
Sipher continued, "He has tried to deny the obvious for some time now, but it will be increasingly difficult to do as the information becomes public, and the Congress ratifies the report.  I think the Republican Congressmen and Senators have already picked up on that, and they're going to keep pressure on Trump to keep pressure on the Russians.  It's going to be interesting to watch how that plays out."
President Obama has also ordered the IC to conduct a full review of election hacking, to be delivered before he leaves office on January 20.
Mackenzie Weinger is a national security reporter at The Cipher Brief. Follow her on Twitter @mweinger.
Pam Benson, Leone Lakhani and Steve Hirsch contributed to this report.