UK and Japan Ambassadors Affirm American Alliance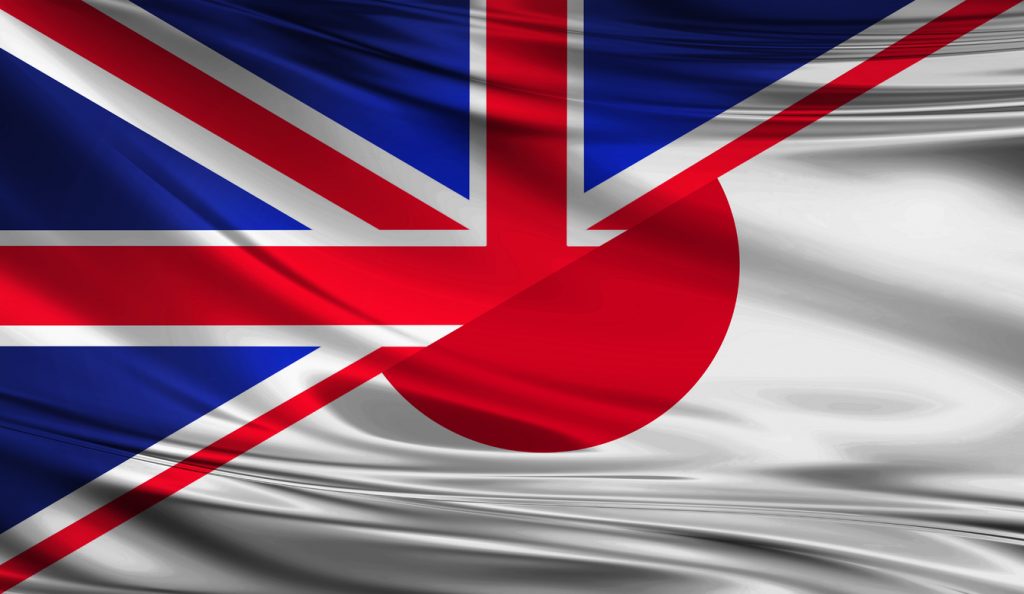 On the campaign trail, Donald Trump made several foreign policy statements which if, as President-elect, were to be put into practice, would undercut several traditional U.S. alliances. Britain and America have long enjoyed a "special relationship," but dismay in the United Kingdom at how long it took British Prime Minister Theresa May to speak by phone to the new President-elect after he had called a number of other world leaders, not to mention Mr. Trump's desire to have Brexiteer Nigel Farage made UK Ambassador to Washington, have caused unease in Downing Street. Japan is no less concerned following suggestions by Mr. Trump that Japan, as well as NATO countries, pay more for their own defenses. His rhetoric on appeasing Russia and abandoning multilateral trade agreements have also set off alarm bells.
In a show of solidarity, the UK's ambassador to the U.S. and Japan's top diplomat in the U.S. sat side-by-side on a stage at the Heritage Foundation in Washington on Thursday.
British Ambassador Sir Kim Darroch and Japanese Ambassador Kenichiro Sasae discussed mutual interests between the three countries and conveyed their thoughts on President-elect Trump.
Four areas of compatibility with the U.S. were highlighted: defense spending, economics, open sea lanes, and Russia.
The UK supports Trump's call for NATO members to meet the two percent of GDP on defense spending goal. "We will always argue alongside you [that security, via NATO, also means responsibility]," said Darroch, and everyone needs to do more. Britain is one of the few NATO members that meets the two percent mark.
Japan would like to have a greater role in international security, commented Sasae. Last year, Japan passed a bill to change a WWII-era declaration of pacifism within the country's Constitution to now allow for "collective defense." Japan will be able to use its military alongside the U.S. and other allies in the event of an attack. Implementation of this is already underway with the U.S., said Sasae. 
Both the UK and Japan are huge investors in America. The U.S. is the UK's largest trade partner, with 17 percent of UK exports heading across the Atlantic. As the UK works on replacing its nuclear-armed submarine fleet, there will be huge collaboration with the U.S., noted Darroch. He also stressed that a UK-U.S. free trade agreement will top the agenda post-Brexit.
In Asia, Japan is Britain's "biggest" trade partner, said Darroch, and, therefore, a UK-Japan free trade deal will also be high on the post-Brexit priority list.
When it comes to multilateral trade agreements, Japan is holding out hope that America ratifies the 12-nation Trans-Pacific Partnership (TPP), a deal that covers 40 percent of the world's economy and was signed by the U.S. in February, but has not been ratified by the Senate. President-elect Trump has said he will scrap the deal. Yet Japan plans to work with the incoming Administration on TPP, said Sasae, by conveying the deal's strategic importance.
Sasae declined to provide an alternative to TPP, because he said it is too early to decipher the incoming Administration's stance on trade overall. Still, the Ambassador's comments seemed to indicate that Japan-U.S. trade will remain robust, whether or not TPP is enacted.
Defense of the South China Sea is another area of collaboration that will likely remain intact after Trump assumes office. In an interview with the New York Times in March, Trump warned of China's growing economic and military might, saying, "Look at what China's doing in the South China Sea. I mean they are totally disregarding our country and yet we have made China a rich country […] we have rebuilt China and yet they will go in the South China Sea and build a military fortress the likes of which perhaps the world has not seen."
The U.S. and the UK both have an interest in keeping sea lanes free, commented Darroch. "We absolutely support the objectives the U.S. and Japan share," he remarked.
Sasae echoed that sentiment, saying Japan unequivocally supports free and open seas. He also urged the UK to develop a larger security presence in the Asia-Pacific.
There is shared concern between the UK and Japan about Russia's actions in Syria, as well as its incursions in eastern Ukraine and its annexation of Crimea. In response to Russia's aggressiveness in Ukraine, the U.S., Britain, and Japan all imposed sanctions against Russia.
However, current U.S. policy on Russia may change with the incoming Administration. During the campaign, Trump aligned with Moscow on key issues, commenting he may accept Russia's annexation of Crimea and work closer with Moscow in Syria to defeat the Islamic State. Still, many U.S. presidents have come into office calling for a Russia reset – President Barack Obama included. It is "natural" for a new Administration to review its relationship with Russia, Darroch noted. Darroch and Sasae agreed that increased dialogue with the Russians would be good overall, though Trump's version of a Russia reset remains unclear.
Although uncertainty surrounding President-elect Trump's policies appears to be the top worry for both the UK and Japan, both ambassadors stressed their confidence in bilateral relations with the U.S. under Trump. From an informal meeting between Trump and Japanese Prime Minister Shinzo Abe last month, Sasae said, "We got the impression that he's a good listener."
Although British Prime Minister May has yet to meet with Trump, she called him after his win to congratulate him and then had a more "operational" conversation with him on Monday, noted Darroch. The two are trying to set up a meeting after the inauguration, he said. Moreover, "We've had some very good contacts [with the incoming Administration]," and the relationships are "warm."
With all of the turmoil in the world – Trump's electoral victory, Brexit, Chinese provocations in the South China Sea, not to mention cross-border terrorism, Syria's civil war, and Russian aggression – maintaining a stable relationship among the U.S., Britain, and Japan is imperative; an objective supported by both the British and Japanese Ambassadors.
Kaitlin Lavinder is a reporter at The Cipher Brief. Follow her on Twitter @KaitLavinder.