Trump's Mind: More Than the Sum of His Tweets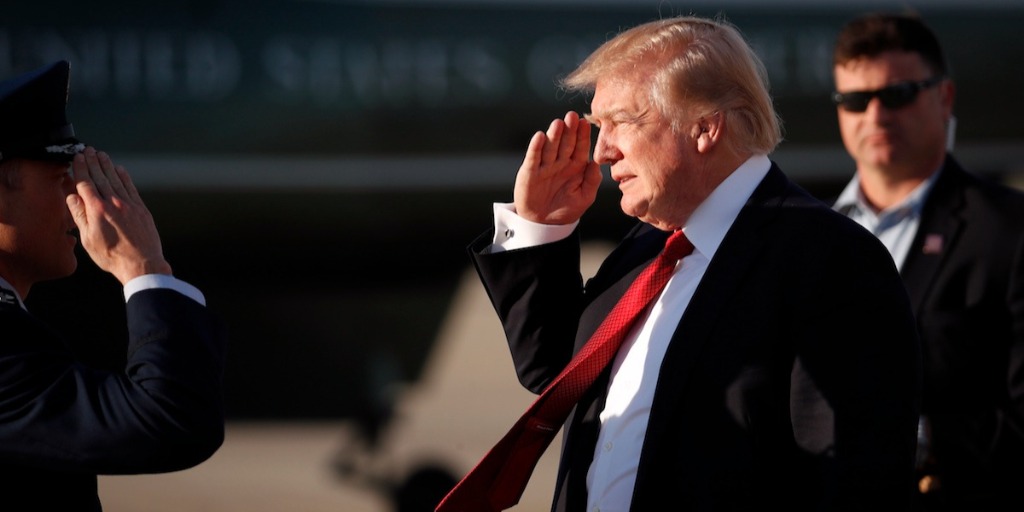 Donald Trump's ascendency to the presidency has led to a flurry of interest in not only his mental health, but more generally, in the mental health of world leaders. This past week's commentary regarding Trump's state of mind highlights the perils and challenges – both ethical and methodological – of predicting leadership behavior from afar, without having examined the leader.
Psychiatrists, including some of those who recently have opined about the state of Trump's health, say they rely on a lengthy tradition of leadership analysis and political psychology. But on careful examination, that may not be the case. Psychiatrists engaged in such analysis ought to exercise caution, so as not to confuse leadership competence, governing style and political behaviors, with clinical terminology such as "competence," "impairment" and "dangerousness." It's often all too easy to see a leader's flaws, rather than the strengths.
So a starting point for considering any leader – including Trump – would ask rather how has this leader become successful? How did he/she get to that point, and what is their governing and leadership style?
Without such a more-neutral approach, political biases and other types of predispositions (e.g. overreliance on certain items of data, such as tweets and speeches, as well as hearsay and political gossip) can too easily cloud the judgment of psychiatric professionals engaged in such analysis, which is why the American Psychiatric Association recently re-affirmed its longstanding Goldwater Rule, prohibiting such psychiatric analysis absent certain exceptions and careful, well-established, scholarly methodology. In many cases, the psychiatric profession runs the risk of being wrong, as well as embarrassed.
In leadership analysis, political psychology is but one piece of a larger, more complex analytical puzzle, which can serve national security interests in understanding the psyches of our adversaries, allowing senior policymakers greater options for decision-making in a variety of circumstances. An important secondary goal involves influencing policymakers to help make their political behaviors more effective in regard to leaders they seek to understand. Any such profiles can expect to receive careful analysis by the subject leader's national security team and intelligence services. In this sense, political psychology is less about Freud, and more about Sun Tzu.
The origins of leadership analysis/profiling date to 1943, when Dr. Walter Langer, a psychoanalytically-trained psychiatrist, published a classified analysis of Germany's Fuhrer, Adolf Hitler – at the behest of General William Donovan of the Office of Strategic Services. Langer emphasized the understanding of Hitler's psychological character and makeup, but also made predictions of Hitler's possible future behaviors.
Langer's remarkable work set the tone for the field in decades to come, and exerted a powerful intellectual influence in leadership analysis/political psychology, as developed further by Dr. Jerrold Post. In 1965, Post joined the CIA, where he led a multi-disciplinary team that developed classified leadership profiles of various world leaders for the intelligence community and senior U.S. policymakers. In 1986, Post continued his career at George Washington University, and published leadership profiles of Saddam Hussein, Bashar al-Assad, Kim Jong Il, Muammar Gadhafi, Hugo Chavez, Fidel Castro, Vladimir Putin, Osama bin Laden, Radovan Karadzic and Slobodan Milosevic.
A complex issue involves the degree of influence of such leadership profiles. The gold standard in the U.S. government would be for a profile, or components therein, to be included in the Presidential Daily Brief. The question of degree of influence may be even more the case when "customers" (including senior leaders) in the diplomatic, intelligence and policy communities express a distrust of such analysis, either because they trust their own instincts and political judgments, or because they have an inherent skepticism about psychiatric and psychological approaches to understanding political/leadership behavior.
The raw data can include a leader's writings, interviews, classified intelligence, social media activity, speeches, videos and media appearances, as well as interviews with the leader's intimates, contacts, colleagues and former employees/contacts/intimates/defectors. Medical data, while often not available overtly, may be available via inference, or from the study of a leader's physique, gait and other data; additionally, private medical data can be made available via leaks or interviews, writings and publications by a given leader's treating clinicians.
In the absence of overt mental illness (and most leaders profiled are NOT mentally ill), current methodology emphasizes the description of a leader's psychological traits, rather than psychiatric diagnoses. Predicting long-term health prognoses for leaders (note that most G20 leaders are in their 60s or 70s) remains fraught with difficulty. Much of the medical and epidemiologic literature regarding risk factors for cardiovascular disease, stroke, cancer, neurocognitive impairment and mental illness is based on Western or U.S.-based norms. Leaders' health histories also are typically closely-guarded secrets. Lastly, cross-cultural biases, hindsight and implicit predispositions can present formidable challenges to leadership analysts. An understanding of a given leader's language and culture (including political culture) is critical in preventing cross-cultural misunderstanding.
Novel approaches such as intelligence forecasting and artificial intelligence offer different ways of understanding and predicting leadership behaviors compared with traditional, qualitative approaches. Overall, this highlights the importance of leadership analysis as one piece of intelligence analysis, and as one piece of a larger methodological puzzle.
A need exists for novel multi-disciplinary programs in leadership analysis and political psychology. These could be housed in academic departments, war colleges, service academies, think tanks and within the intelligence community.
It is up to a new generation of talented, multi-disciplinary psychiatric and psychological practitioners to help define how the field develops further, to follow in the rich legacy of Drs. Langer and Post, and lead this discipline into the 21st century.
Dr. Kenneth Dekleva served as a Regional Medical Officer/Psychiatrist with the U.S. Dept. of State during 2002-2016, and is currently Associate Professor of Psychiatry and Director, Psychiatry-Medicine Integration, UT Southwestern Medical Center, Dallas, TX. He has previously published political psychology/leadership profiles of Radovan Karadzic, Slobodan Milosevic, Vladimir Putin, Xi Jinping, Kim Jong Un, and Kim Jong Il. The views expressed in this paper are entirely his own and do not represent the official views of the U.S. Government, the U.S. Dept. of State, or UT Southwestern Medical Center.