White House Decides Afghanistan Strategy as Bannon Removed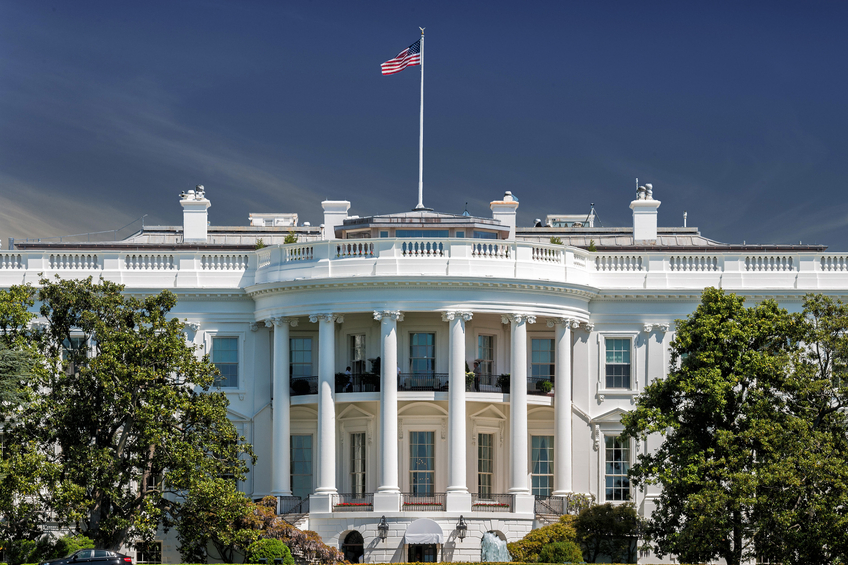 The President will speak to the nation directly Monday night, the White House announced, to discuss his Administration's strategy for Afghanistan and South Asia writ large.
The announcement came just days after Trump held a high-level strategy meeting at Camp David that Secretary of Defense James Mattis told reporters yielded a decision on the U.S.' future approach to the war in Afghanistan. Simultaneously, the White House announced that Steve Bannon, Chief Strategist to the President, would be leaving the Administration.
During his tenure in the West Wing, Bannon disagreed regularly with Mattis and Secretary of State Rex Tillerson on key policy matters including China and Afghanistan, reportedly clashed at every turn with National Security Advisor H.R. McMaster, and was added but then removed from the National Security Council's principals committee.
According to Cipher Brief Expert and former Vice Chairman of the Joint Chiefs of Staff Admiral Sandy Winnefeld, "Bannon's departure seems welcome because of his stunningly destructive influence on policy deliberations undertaken by the Trump administration."
The Afghanistan debate – in which Bannon advocated for a smaller U.S. footprint and the use of contractors to take the place of the military – served as a microcosm of a larger, philosophical debate between himself and the foreign policy "establishment," including Chief of Staff John Kelly, McMaster, Mattis and Tillerson.
In Winnefeld's terms, "his tendency to undermine White House colleagues with whom he disagreed — so typical of an ideologue — had a destructive influence on the administration's ability to achieve policy consensus."
General Michael Hayden, former Director of the CIA and NSA, told The Cipher Brief that Bannon was a "disruptive force to a logical, methodical staff process," who frequently was "a real, powerful contributing factor to the indiscipline that seems to have characterized the last seven months of the administration."
Bannon advocated against the "globalists" in the administration as well as international structures such as the European Union, the United Nations and military intervention. Even North Korea was labeled "a sideshow" in Bannon's eyes.
Rather, Bannon's focus remained squarely on China. He openly spoke about how "economic war with China is everything. And we have to be maniacally focused on that." In an interview with the American Prospect, he even identified specific individuals in the State Department and other areas of the foreign policy establishment who didn't share his views – noting that he intended to have them removed from office.
So what impact will his departure from the White House have on national security?
In Winnefeld's mind, Bannon's "most harmful influence was his attack on what I call the 'international operating system.'" He "systematically sought to undermine the five elements — namely: credible diplomacy, security guarantees, the rule of law, free and fair trade, and values — that have kept this system functioning and that have led to unprecedented security and prosperity over the past decades."
However, Winnefeld conceded that Bannon's alternative views were not always damaging – in fact, at times his outside approach to long-term problems served a useful purpose in questioning the status quo. "Though I do not share his isolationism," Winnefeld told The Cipher Brief, "he asked important questions about the relationship between the United States' true national security interests and the level of commitment in blood, treasure, and opportunity cost we are willing to endure to protect them in a given situation."
And, after 16 years of war, "these two factors have not always been in good alignment." In Winnefeld's view, Bannon's views served as "a useful 'voice from the wilderness'" in the debate over policy in Afghanistan.
But, overall, Bannon's assaults on symbols of American leadership in the world undermined the United States' legitimacy on the global stage, according to Winnefeld.
But will his exit change much?
"Bannon's departure should give John Kelly — a patriot to whom we all owe a debt of gratitude for continuing to serve in this difficult environment — a little more breathing room to bring coherence to national security policy," Winnefeld said.
Hayden agreed with that assessment: "it is good news in that it shows John Kelly establishing order and process." But, he noted, "whether it matters or not remains to be seen…. policy depends on the whim of the President."
And according to former Acting Director of the CIA and Cipher Brief Expert Michael Morell, Bannon's views will still have influence in the U.S. and, critically, in the White House.
"With the caveat that I am not an analyst of my own country's politics, I would not write off Mr. Bannon's influence on U.S. policy. Ironically, his departure from the West Wing may make him more influential, not less. Why? Using his Breitbart platform, Bannon can now speak his mind, he can now fire up the base that elected Trump.  Holding that base together is critical to Trump's intimidation of many Republicans in Congress and to his reelection. Trump knows that, and that will give Bannon power," Morell told the Cipher Brief.
He added: "anyone who thinks that Trump will not be on the phone with Bannon a lot is dead wrong.  Don't think the "internationalists" have won."