Managing the Risk of the ISIS' Diaspora in the Caribbean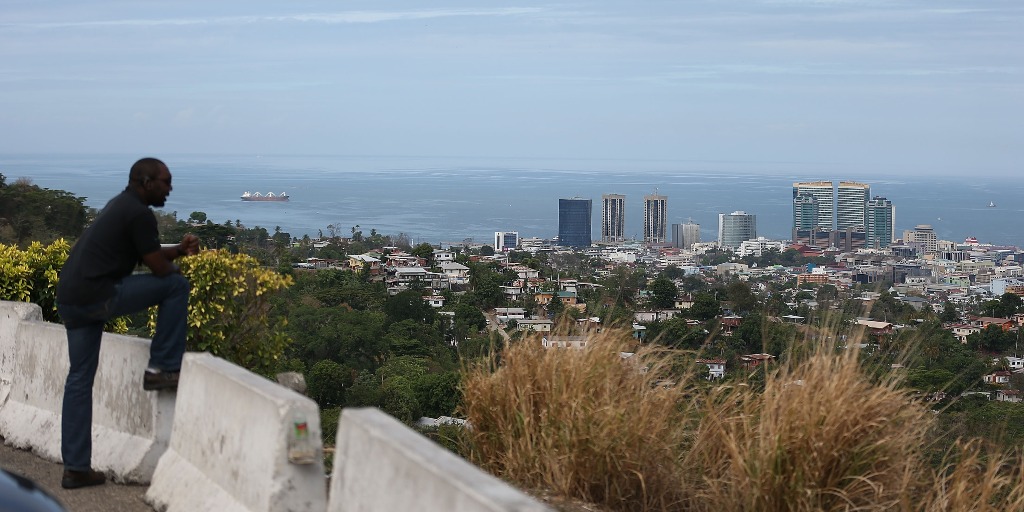 With the winding down of the war against ISIS in Syria, many Caribbean governments worry about the possible impact that returning fighters could have on domestic and regional security.
It's been on the mind of President Donald Trump's chief of staff, John Kelly, for some time. He was a Marine general and commander of U.S. Southern Command in January 2016, when he told reporters that foreign terrorist fighters from former British colonies in the Caribbean posed a serious security threat to the U.S. and its allies.
Kelly underscored the limited resources and capabilities of the state security services in places like Jamaica, Trinidad and Tobago and Suriname, compared with their American counterparts.
Even a few extremists, either returning to the region from Syria and Iraq, or never having left, "can cause an awful lot of trouble down in the Caribbean, because they don't have an FBI, they don't have law enforcement like we do," Kelly told the reporters at the time. "And many of these countries have very, very small militaries, if they have militaries at all, and they welcome the help from the United States."
His warning and the continuing—possibly escalating—threat highlights the need for timely, coherent and synchronized policy interventions by governments on America's "third border" to combat violent extremism.
The new U.S. National Security Strategy, released in December, describes the risk: "Even after the territorial defeat of ISIS and al-Qaida in Syria and Iraq, the threat from these jihadist terrorists will persist. They have used battlefields as test beds for terror and have exported tools and tactics to their followers, from where they can continue to plot and launch attacks on the United States and our allies."
The Caribbean Community and Common Market (CARICOM) is a geopolitical confederation of nations within the Americas created by treaty to address common interests and goals. The community covers some 462,472 square kilometers and comprises 15 member states and five associated states, many of which are former British colonies. It has a combined population of roughly 17 million.
At the southernmost tip lies Trinidad and Tobago, a two-island republic that has in recent years earned the dubious distinction of having the highest per-capita recruitment of foreign fighters in the Western Hemisphere. Between 2014 and 2016, an estimated 150 fighters eluded domestic authorities and travelled to conflict zones in the Middle East.
Effective programs to rehabilitate and re-integrate fighters are crucial to preventing acts of violence in societies such as those of the Caribbean, which already are racked by spiraling crime rates, especially gang-related murders historically associated with drug and weapons trafficking. Programs should seek not only to reintegrate returning fighters but also to prevent further radicalization among youth who stayed behind and suffer from deteriorating social and economic conditions.
The 2013 CARICOM Crime and Security Strategy noted that, while transnational organized crime constituted pressing immediate threats, natural disasters precipitated primarily by hurricanes, human trafficking and terrorism posed substantial risks that would be devastating for the region's already fragile economies.
Today, an urgent challenge for many of the region's leaders is to develop collective, multidimensional responses to mitigate the threats of violent extremism and transnational organized crime, in the face of persistent weak fiscal conditions and debt burdens characterized by debt-to-GDP ratios veering in some instances to triple-digit figures.
Regional Counterterrorism Strategy: A Work in Progress
The region's governments have been mulling the development of a comprehensive counterterrorism policy that would institutionalize prevention. It would do so by denying terrorists the means and opportunity to carry out attacks, disrupting ongoing activities, using early warning signs to improve preparedness, developing defenses against attacks, and generally building a culture of resilience.
Such measures require intergovernmental and interagency cooperation, and adherence with international agreements and standards set by institutions such as the global Financial Action Task Force (FATF) regional affiliates and the United Nations Counter-Terrorism Executive Directorate (CTED).
Given the urgency of the situation, and notwithstanding challenges to intergovernmental cooperation such as diverse political priorities, the community has been taking advantage of support from the U.S. (through programs such as the Caribbean Basin Security Initiative), Canada, the U.K., the European Union, other members of the Organization of American States, intergovernmental bodies and international agencies. These efforts are underpinned by the community's security architecture of policy and implementing bodies and bolstered by intelligence gathering and information sharing.
Need for Counter Radicalization Efforts
A 2017 study published by the United Nations Development Program addressed the need to prevent and respond to violent extremism across the African continent. The research found that violent extremism tends to thrive "where there is injustice, deprivation, desperation," and that, under these conditions, "extremist ideologies present themselves as a change to the status quo and a form of escape."
Closer to home, a July 2016 study on extremism in Trinidad and Tobago conducted by scholars John McCoy and Andy Knight of the University of Alberta, Canada, determined that the majority of local terrorists were drawn to ISIS on the promise of financial gain. A substantial number are from lower social and economic strata and see ISIS as a way out of their poverty-stricken existence. Others were rehabilitated while they were in prison, and see Islam as a way out of a life of crime, the researchers said.
For these reasons, national and regional programs to combat violent extremism must address the specific circumstances that make individuals susceptible to radicalization. The McCoy-Knight study concluded that the government was either too embarrassed or overwhelmed to effectively address the threat, and that the existing state security apparatus was incapable of overcoming the challenge.
America's `Third Border'
The Caribbean is regarded as America's third border and strategic rear, a status that persists in a post-Cold War world. The U.S. and the Caribbean have a history of shared interests and cooperation, specifically on trade, immigration, and defense and security.
Governments under the CARICOM treaty are mandated to advance regional interests through a raft of measures. They include the development of an integrated and liberalized intra-regional market conducive to trade and investment; the facilitation of land, sea and air transport for economic, social and cultural ties and to advance tourism; the formulation and implementation of a regional crime and security agenda to improve crime prevention and promote international cooperation; and the fostering of effective foreign policy coordination.
Violent extremism is less of a concern in most of the Greater Antillean societies, the overseas administrative departments of France (Martinique and Guadeloupe), the British dependencies (Bermuda, the British Virgin Islands, Cayman Islands, Montserrat, Turks and Caicos Islands), the former colonies of the Netherlands (Aruba, Curacao, St. Maarten, St. Eustacius and Saba), and even Cuba. The Obama administration , after decades under the designation, which dated to 1982 under the Reagan administration, based on its support for guerilla interventions in El Salvador and Nicaragua.
But for Caribbean countries grappling with homegrown extremism amid social and economic challenges, the new National Security Strategy released in December was encouraging. While President Trump has made a point of his "America first" position, the strategy outlined a commitment to providing partner countries with economic support for stability, help in building capable state security forces and assistance in strengthening the rule of law where weakness would magnify threats to the homeland.
Now more than ever, political dialogue between the Caribbean community and the U.S. should get into high gear. It should focus on the lawful control of borders, strengthening immigration policies and enforcement, improving emergency responses, combatting radicalization, eliminating terrorist cells in local communities, and dismantling transnational criminal networks at their source.
Such an initiative will require policy coherence and prudently-timed programmatic responses based on common goals and shared responsibility.
Serena Joseph-Harris served as director of the Strategic Services Agency of the Republic of Trinidad and Tobago (2002-2010) and later as High Commissioner of Trinidad and Tobago for the United Kingdom of Great Britain and Northern Ireland. Following the first attempted Islamic insurrection in the Western Hemisphere, which was perpetrated by a group of militant extremists on July 27, 1990, in Port of Spain, Trinidad, she was part of a national contingent of security experts that underwent specialized training in counterterrorism strategies and urban operations under the auspices of the Bureau of Diplomatic Security, U.S. Department of State.