Lessons of Las Vegas: Threats from Above, Hospitals Overwhelmed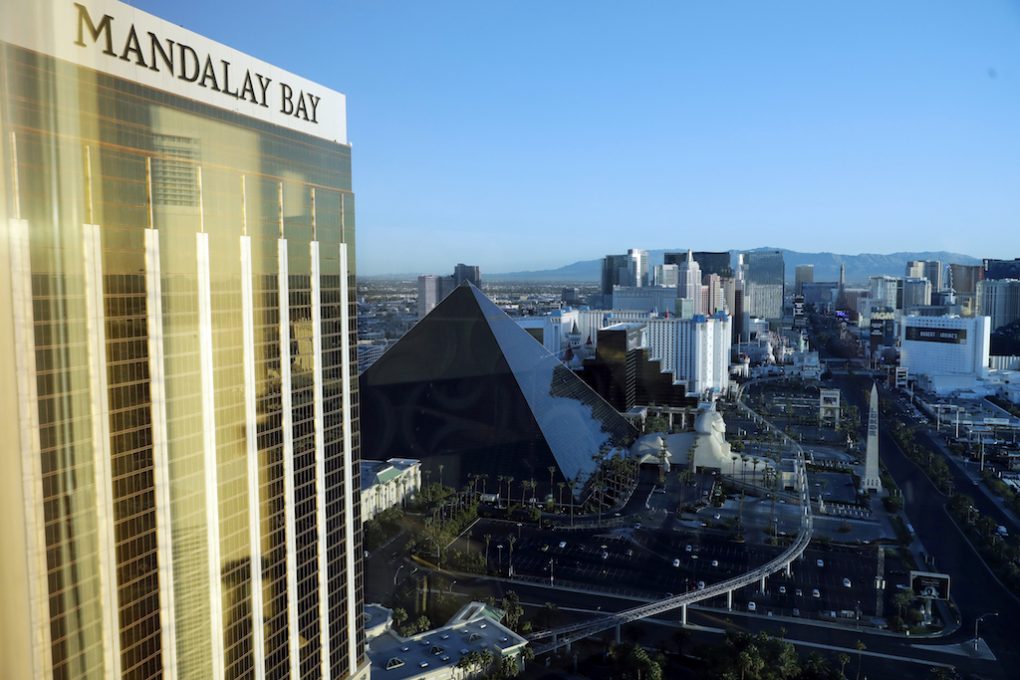 The massacre at the Las Vegas country music concert last week has left security professionals with a grim new checklist of tactics to watch for: military-style sniper attacks from high above, and casualties so numerous, they overwhelm area hospitals' ability to treat them.
The shooting last Sunday left 58 dead and more than 500 injured when the man authorities identified as the killer, Stephen Paddock, 64, unleashed a barrage from the 32nd floor of the Mandalay Hotel on the Vegas Strip. He then took his own life.
There were metal detectors and security staff watching the people entering the concert venue, but apparently they had not considered an attack from the hotels overlooking the site. The multiple casualties also stressed the healthcare infrastructure in Nevada, where there is only a single level one trauma center where specialist surgeons are on call.
Perpetrators of mass violence learn from each other's grisly successes. The series of vehicle attacks in Europe seem to follow a similar pattern, taking aim at pedestrians or revelers at tourist locations or large public events. And now would-be mass killers have learned the deadly efficacy of attacking from above.
"Law enforcement must take into account the visibility of targets in open air venues from unsecured locations," Laura Dugan, a criminology professor at the University of Maryland, told The Cipher Brief. "When there are tall structures nearby, they need to keep an eye out for possible snipers."
She mentioned New Year's Eve in New York City as one nightmarish event for security planners.
"This is particularly challenging when those structures have private spaces, like apartment buildings and hotels; where people are not screened prior to entering. There is very little that law enforcement can do except have an emergency plan in place if shots were to be fired from these locations," she added.
Making sure law enforcement and private security work together is also crucial, said Joe Giacalone, a professor of criminology at John Jay College of Criminal Justice. There are ways to achieve this end, like checking with hotel staff for irregularities in guests' rooms.
Giacalone suggested "training the housekeepers for signs they should look for when they're inside cleaning rooms, to see if there's anything out of the ordinary, especially with things like New Year's Eve coming up. We need to see this collaboration between local law enforcement and private security."
The shooter in Las Vegas had reportedly had his "do not disturb" sign on his door handle for three days in a row, apparently to hide the arsenal of weapons he had amassed inside. It's not clear whether or not he acted entirely alone, but authorities do say careful planning went into the assault.
Experts said that knowing when, if, or how a Vegas style attack could happen is nearly impossible to prevent. When an attack occurs, emergency medical response is crucial to reducing casualties. In Las Vegas, medics rushed in alongside police to help the injured.
"We also need to see better first aid coordination. For instance, when the police department is helping plan these large-scale events, do they have enough first aid material like tourniquets, people trained in CPR, the whole nine yards," Giacalone said.
But for the most grievous wounds, a well-equipped hospital is the only way to save lives in danger. Trauma victims who are within one hour driving or flying time of a trauma surgeon have a 25 percent better chance of surviving said Ian Watson, executive director of the American Trauma Society, an industry association.
"We call it the golden hour, after which chances of recovery significantly decrease," Watson said.
Trauma centers are within an hour's distance for the vast majority of Americans by population, but there are gaps in rural and remote areas, meaning about 10 percent of the country cannot promptly access a trauma surgeon.
"There are significant vulnerabilities in this country from a landmass perspective," said Watson.
There are community hospitals and lower-tier trauma centers, but those might not be enough to ensure the survival of a victim. That risk is somewhat offset by the fact that lone wolf attackers usually pick high-profile events in large cities for maximum media coverage.
Then again, a gunman at a rural high school or community college could take more lives than one in an urban area, if only because of the distance of care.
And it's difficult to open or operate a trauma center without enough patients to ensure a steady flow of revenue and make sure surgeons stay certified, Watson added.
Military doctors already help train at major U.S. trauma centers like Baltimore's Shock Trauma, but they might have a role to play in augmenting the U.S. hospitals' capacity to treat combat-style casualties nationwide.
"There's been a lot of discussion recently about further integration of military trauma centers in the civilian environment, and there's legislation in congress that would increase military providers in the civilian system," Watson said, referencing the Mission Zero Act, introduced in the Congress in February.
Air Force surgeons scrubbed in to help during the response to the Las Vegas shooting, and several representatives have sponsored the Mission Zero bill in congress, that aims to help hospitals pay military surgeons who will get training at civilian hospitals. Right now, that money comes out of health centers' coffers.
"This mutually beneficial partnership would allow civilians the chance to learn more about military best practices and would give military trauma care providers the opportunity to utilize their cutting-edge expertise without leaving the military," according to a statement released by one of the bill's sponsors, Texas Republican Rep. Michael Burgess.
"Mortality and disability in traumatic injury can be greatly reduced through integrated, permanent joint civilian and military trauma system training platforms, in order to create and sustain an expert trauma workforce between periods of active combat."
Wilson Dizard is a national security editor at The Cipher Brief. Follow him on Twitter @willdizard.
Kaitlin Lavinder contributed to this report.