50 Former National Security Officials Say Trump would be a "Dangerous President"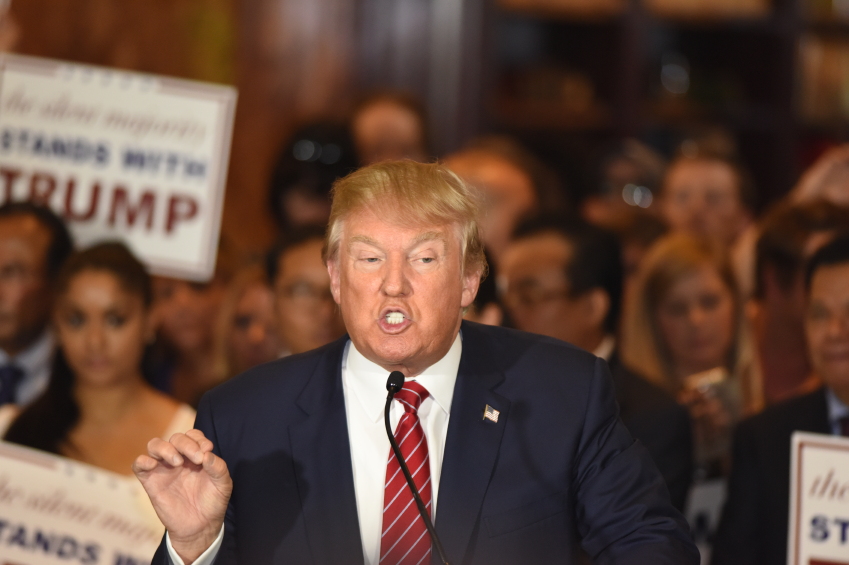 Fifty former top national security officials who served in Republican administrations have signed a blistering letter denouncing GOP Presidential candidate Donald Trump, warning he ""would be a dangerous President and would put at risk our country's national security and well-being."
The signatories stated they would not vote for Trump, referring to him as "not qualified to be President and Commander-in-Chief."
The letter, first reported by the New York Times, was signed by officials who served from the Nixon Administration to George W. Bush's tenure at the White House.  They include former CIA and National Security Agency Director Michael Hayden; former Department of Homeland Security Secretaries Michael Chertoff and Tom Ridge; former Director of National Intelligence and Deputy Secretary of State John Negroponte; former Ambassador and National Security Council official James Jeffrey; former Trade Representative Carla Hills; former World Bank President Robert Zoellick; as well as dozens of other senior officials. No former Republican Secretaries of State signed the letter.
Hayden, Chertoff, and Jeffrey are all part of The Cipher Brief network.  In a written response to questions, Jeffrey said he hopes the letter will "make people aware of the unique foreign policy risks with this candidate."   He indicated his biggest fears with a Trump presidency is that "in foreign policy—unlike domestic policy—there are no checks and balances on presidential action."  Furthermore, Jeffrey said the "military is required to obey the president as commander in chief."  Although he will not actively campaign against Trump, Jeffrey would not say whether he would vote for Hillary Clinton or one of the other alternative party candidates.
Former CIA Director Hayden was recently critical of Trump during an interview with The Cipher Brief following the Republican National Convention last month.   Hayden said he would not support Trump and his "overall take" of the Republican nominee is that there is "a great deal of anger.  A strong dose of isolationism.  An incredible ability to oversimplify problems. And overall, the lack of coherence in a broad international approach."
Trump has raised eyebrows over a number of foreign policy positions, including building a wall at the Mexican border to keep illegal immigrants out; speaking favorably of Russian President Vladimir Putin; suggesting Japan and South Korea should get their own nuclear weapons; and indicating the U.S. might not come to the assistance of a NATO member under attack if the country has not contributed enough to defense – to name just a few.
In the letter made public on Monday, the dozens of former national security officials accuse Trump of lacking "the character, values and experience to be President," as well as the "basic knowledge about and belief in the U.S. Constitution, U.S laws and U.S. institutions, including religious tolerance, freedom of the press, and an independent judiciary."
The letter goes on to say Trump is "unable or unwilling to separate truth from falsehood. He does not encourage conflicting views. He lacks self-control and acts impetuously. He cannot tolerate personal criticism. He has alarmed our closest allies with his erratic behavior.  All of these are dangerous qualities in an individual who aspires to be president and commander in chief, with command of the U.S. nuclear arsenal."
The former national security officials concluded, "We are convinced that in the Oval Office, he would be the most reckless President in American history."
Trump shot back on Monday night.  In a statement, he said "the names on this letter are the ones the American people should look to for answers on why the world is a mess, and we thank them for coming forward so everyone in the country knows who deserves the blame for making the world such a dangerous place."  He called the signatories "nothing more than the failed Washington elite looking to hold onto their power."