Threat Assessment #Fail: Al-Qaida Quietly Growing, By Design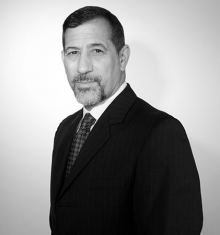 Bruce HoffmanProfessor, Georgetown University
The annual accounting to Congress of global threats to the United States made it sound like al-Qaida's separate branches were managing to thrive independently of one another, said Bruce Hoffman, Cipher Brief expert and Council on Foreign Relations visiting senior fellow, in comments to The Cipher Brief. But Hoffman believes the Worldwide Threat Assessment presented to Congress Tuesday failed to acknowledge that al-Qaida is following a very careful and deliberate strategy to establish its separate branches as pillars on which to build future growth.
Al-Qaida
Reading the part of the written statement that focused on al-Qaida, there seems to be an assumption about the combined staying power of al-Qaida's five affiliates that this is some natural, evolutionary process whereby these five affiliates somehow individually have become magically stronger on their own. This is not a coincidence. Rather, it is part of an overall strategic plan and vision that al-Qaida has been implementing, especially as ISIS's fortunes decline.
The written statement clearly evidences that al-Qaida is now highly consequential in a number of different theatres. This is not surprising given that it's number of fighters over the past year has indisputably risen in Syria and quadrupled in Yemen. Fighting alongside the Taliban, al-Qaida is now contesting just under half of Afghanistan.
Meanwhile, in East Africa, Al Shabab has had a new infusion of momentum. All of these things speak to a movement whose long-term strategy is showing alarming signs of coalescing. As the statement accurately describes, its affiliates are getting stronger, but this isn't happening simultaneously, independently or serendipitously – it's part of an overall global strategic plan that al-Qaida is stubbornly pursuing.
Also, I would be more cautious about the report's emphasis on the main al-Qaida threat coming mostly from inspired attacks because, for instance, the St. Petersburg metro bombing last year does not appear to have been an inspired attack. And, the attacks three years ago on the Charlie Hebdo office in Paris certainly weren't inspired – the perpetrators were operatives from al-Qaida in the Arabian Peninsula (AQAP). So an assessment that argues that the affiliates are getting stronger is also saying that the threat from affiliate or core directed attacks is as significant, or perhaps even more significant, than from the inspired attacks that are emphasized. The active role of both core al-Qaida and the affiliates themselves are a critical part of the threat equation that is missing from this assessment.
I'm also surprised that the assessment does not mention the repeated warnings from the Department of Homeland Security over the past year about new threats to commercial aviation from non-metallic bombs. All that is driven by al-Qaida, and in particular, its affiliate AQAP. But, as we saw with the attempted inflight bombing of a Daallo passenger aircraft in Somalia in 2016, that technology is bleeding out to other technologically sophisticated groups within the al-Qaida firmament.
The main threat that we still fail to recognize is that al-Qaida itself has a strategy, and it is by no means clear that we necessarily have one to counter it. I would argue that al-Qaida today is quite consciously letting ISIS take the heat, absorb all of our attention, and preoccupy our counterterrorism efforts in the hopes that this will exhaust us and undermine our resolve to continue a struggle that is approaching its second decade of prosecution. Hand in glove with that, al-Qaida is consciously portraying itself as "moderate extremist" in contrast to the unrestrained ISIS, and therefore as a more palatable or acceptable alternative to ISIS.
In sum, my judgment would be that the strength of al-Qaida's affiliates inevitably positively affects the core as well. I don't see the separation or wall between core al-Qaida and the affiliates that the written threat assessment suggests. The written threat assessment implies that the affiliates are all independent entities unto themselves when they are part of an overall movement within which the affiliates adhere to an overall strategy. Al-Qaida has also deliberately eschewed high-value, external operations in the West to allow the movement to continue its alarming rebuilding noted in the assessment.
So the assessment is right to say that al-Qaida is systematically building local influences and local capabilities, but that's only a dimension of al-Qaida's overall strategy. In my view, as the periphery becomes stronger, so does the center—and conforms to al-Qaida leader Ayman al Zawahiri's plan.
ISIS
I don't think you can speak about ISIS in 2018 in any meaningful way without referring to the unaccounted foreign fighters because, from some estimates that I've seen, as many as half of the 40,000 foreign fighters that went to join ISIS are still unaccounted for. And even among the ones that are accounted for, no more than perhaps a quarter of them are imprisoned or being monitored in any way. So, we have a "wandering mujahedeen" problem that is even greater than after the Afghan campaign in the 1980s.
ISIS will revert to form and carry on a sustained terrorist campaign and insurgency in Iraq and Syria. But hand in glove with that, I would say that ISIS – like al-Qaida – will be depending on its affiliates to keep the movement alive and also to engage in attacks particularly in Western Europe, but also wherever ISIS can opportunistically strike. That's the only hope that ISIS has to preserve any shred of its relevance or any kind authority to reclaim a caliphate.
Terrorist Threat in The Coming Year
A critical concern for the coming year is that terrorists could export battlefield tactics to populated urban centers far from war zones. Examples of this include ISIS's use of drones for attacks and the potential for chemical weapons attacks. So when I look at the threat picture over the next year, I see one that is especially perilous. Director of National Intelligence Dan Coats rightly began his oral testimony by focusing on North Korea. The challenge though is that threat from terrorism rises in proportion to the distraction of other major state-based threats—from North Korea, Russia, and China—that the U.S. will have to be concerned about in the coming year.