Hard Reckoning Awaits Cairo for Sweeping Crackdowns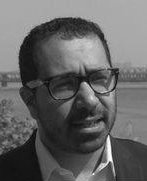 Timothy E. KaldasProfessor, Nile University
At least 18 Egyptian policemen were killed Monday in an ISIS attack on a security convoy in Egypt's Sinai Peninsula. Over the last few years, ISIS' Sinai affiliate has conducted frequent attacks against Egyptian military and security forces deployed in the Sinai and has also struck in Cairo, carrying out seven attacks in the Egyptian capital in 2016 and four the previous year. The group has also targeted Egypt's Coptic Christian minority, killing 47 in twin church bombings in the cities of Tanta and Alexandria on Palm Sunday in April. In this most recent incident, militants detonated a roadside bomb near the town of el-Arish in Northern Sinai and proceeded to open fire on the policemen.
Egypt's President Abdel Fatah el Sisi has repeatedly pledged to combat terrorism in the Sinai and across the country, as well as to protect Egypt's Coptic Christian minority, which represents roughly 10 percent of the population. He was elected president on a strong counterterrorism campaign.
The Cipher Brief's Bennett Seftel sat down with Timothy Kaldas, a professor at Nile University in Cairo, to discuss the current threat posed by ISIS in the Sinai as well how Egypt can improve its counterterrorism strategy.
The Cipher Brief: What is the threat level currently posed by ISIS' affiliate in the Sinai as well as other militant groups operating in the Sinai Peninsula? What about groups operating along the Egyptian-Libyan? 
Timothy Kaldas: ISIS' affiliate in Northern Sinai continues to pose a threat to Egyptian security forces operating in the Sinai, regularly targeting their checkpoints. While the number of attacks in North Sinai was in decline during the first quarter of 2017, the number of fatalities in North Sinai actually increased by 16 percent in the first quarter of this year, with 136 killed.
Perhaps the most troubling trend we've seen emerge this past year is ISIS moving to target Egypt's Christian civilians. An official campaign against them was announced by ISIS in February. Although most of ISIS' sectarian attacks have targeted Christians in mainland Egypt, ISIS has also attacked Christians living in Sinai and sent them fleeing to the mainland. The most notorious event occurred on Palm Sunday, April 9, 2017, when ISIS coordinated attacks on two churches in Tanta and Alexandria, killing 47 people.
That said, attacks outside of North Sinai have declined substantially since the summer of 2016 and average less than 5 per month as opposed to the 20-30 per month that were witnessed last years. The recent attacks on civilians are a troubling trend and understandably have attracted headlines, but the tempo of attacks by militants do appear to be in decline. However, the fact that the latest attacks have gotten larger, taken place in population centers, and have been reported by news outlets globally means that despite the decline in numbers, terrorism may present an even greater threat to the economy in the near term.
TCB: Egyptian President Abdel Fatah el-Sisi campaigned on a strong counterterrorism platform. How effective has Sisi's strategy been at countering terrorism in the country?
Kaldas: Since Sisi took office, attacks in Egypt rose significantly before beginning to decline. There have been widespread concerns that the scorched earth approach adopted by the Egyptian military is counterproductive and many have advocated transitioning to a counterinsurgency strategy aimed at winning over local support and addressing longstanding local grievances, in Sinai in particular. There have been many reports of abuses in Sinai highlighted by video that emerged showing what appeared to be Egyptian soldiers killing captured militants in cold blood.
The mass incarceration of political opponents, including but not limited to the Muslim Brotherhood, have also raised concerns about the possibility of radicalization in prison which could pose new security risks in the medium and long term. One former political prisoner, Mohamed Soltan, claims that many political prisoners are interacting with more violent militants and being radicalized.
TCB: How has the terrorist threat in the Sinai and throughout Egypt impacted the country's economic climate and the tourism industry in particular?
Kaldas: Since the uprising in 2011, Egypt's tourism industry has struggled. 2012 saw some recovery but the violence witnessed in concert with the military coup led by then General Abdel Fatah el-SISI in 2013 did substantial damage to tourism with little improvement the following year.
Following the downing of a Russian passenger jet in Sinai in October of 2015, Egypt's tourism industry took a severe hit. Flights to Egypt were cancelled or heavily restricted by many nations and airlines. Two of Egypt's most important sources of tourists, Russia and the UK, cancelled all flights to Cairo and Sharm El Sheikh respectively. The cancellations enhanced doubts in Egypt's ability to secure its airports as it was an exceptional reaction to a terrorist attack. That said, however, the number of tourists visiting Egypt the first half of 2017 rose 54 percent with a 170 percent in revenue.
Declines in tourism have hampered Egypt's ability to maintain its hard currency reserves, which decreased substantially in the first year following the uprising, and remained dangerously low until the fall of last year when Egypt's Central Bank floated the Egyptian pound and accepted an International Monetary Fund (IMF) bailout package. Since then, there has been a huge injection of hard currency into the economy between international financing and bond sales, and reserves have recovered to their pre-2011 peak of approximately $36 billion. But while reserves have recovered, they are largely built on a substantial surge in Egypt's internal and external debt. This financing was predicated on floating the pound, which has resulted in the Egyptian pound losing half of its value against the dollar and consumers battling record levels of inflation.
TCB: How has Sisi's crackdown on the Muslim Brotherhood impacted Egypt's political and economic affairs?
Kaldas: The violent crackdown on the Muslim Brotherhood launched in 2013 came with a substantial drop in tourism to the country which exacerbated the hard currency shortages I mentioned. The crackdown on the Brotherhood was extremely draconian, and swept up in the dragnet was literally tens of thousands of Egyptians who were thrown into prison without trial or with speedy show trials. That's not to mention the thousands who were killed in protests in 2013. These public displays of violence, particularly the massacre of nearly 1,000 protestors in one day on August 14, 2013 at the Rabaa Adewaya Square, severely damaged Egypt's public image.
Beyond the violence, police crackdowns have severely repressed the political opposition in the country. The press has since been under enormous pressure to echo the narrative of the government. This has significantly undercut the quality of information Egyptians have access to and shuttered previously available avenues for airing grievances.
Many non-governmental organizations and other civil society groups unrelated to the Brotherhood have been embattled since the launch of the crackdown, and public space is heavily restricted. The absence of any meaningful opposition or a critical press means that poorly unstudied decisions can proceed without challenge.
One example of this phenomenon was the expansion of the Suez Canal undertaken by President Sisi in his first year in office. The expansion cost a great deal of money that had to be paid in hard currency. Sisi insisted on rushing the project, which increased its cost despite there being no economic benefit for doing so, and since the expansion was completed, the Suez Canal has actually witnessed a drop in revenue, primarily due to the fact that low fuel prices and global economic problems have resulted in reduced demand for using the canal. Many shipping companies opted for sailing around the Cape of Good Hope rather than paying the Canal's higher tolls. Had the project been subject to serious scrutiny and public debate, it could have been possible to identify the flaws in the government's proposals and avoid government waste at a time when the country could ill afford it.
The crackdown on civil society has also slowed many development and aid efforts. It is estimated that the U.S. has somewhere between $500 and $700 million in backlogged aid that can't be dispersed because of restrictions from the Egyptian government that have only grown more severe in the past few years. The recent cancellation of approximately $300 million in military and economic assistance to Egypt from the U.S. was partly informed by concerns over this. Many in Congress reasonably wondered what was the point of allocating funds that the government of Egypt would block from being spent. Longstanding U.S. funding to help develop the Sinai hasn't been spent in several years due to Egyptian government restrictions.
TCB: What more can Egypt do to beat back the terrorist threat? Will the recent withholding of U.S. aid to Egypt have any impact on this effort?
Kaldas: Repression alone will not deliver sustainable security to Egypt. As the government makes progress capturing and killing militants, it is also witnessing a collapse in its popularity on other fronts. While some macro indicators suggest that Egypt's economy is stabilizing and may be on the path to recovery, the standard of living is in sharp decline. Before the currency float, inflation for fruits and vegetables exceeded 30 percent. With the collapse in the pound, inflation has remained well over 30 percent and reaching towards 40 percent earlier this year.
Tens of millions of Egyptians are in poverty, and the government is currently undertaking austerity measures lowering energy subsidies, which adds further inflationary pressure in the market. The IMF plan insists that food subsidies not be put on the chopping block but most foods are not subsidized. A program of means-tested cash transfers is being rolled out, but it will take time for the government to register everyone in need, and so long as they're not registered, they will be subjected to the ravages of hyperinflation. The government should not be complicating the delivery of private assistance and development aid at a time in when the population is suffering.
Additionally, much more needs to be done to help develop the Sinai Peninsula and address the population's longstanding isolation from the state and its services. Moreover, much needs to be done to instill a sense among the population that the security apparatus is subject to the rule of law. There are regular clashes over individuals who are killed while in the custody of police, often showing signs of torture. The justice system consistently fails to punish officers who abuse their authority and brutalize suspects. Egyptian prisoners are currently incubators for breeding extremism. The justice system must move to having speedy and fair trials. A system in which people can spend years in pre-trial detention is untenable and undermines the credibility of the state.
Finally, the state must create space for peaceful opposition. The message many Islamists have taken from the events of the past four years is that there are no peaceful avenues to political participation or reforming a deeply corrupt state. Allowing those avenues to exist permits citizens who seek reform to find positive, legal, and peaceful paths to reforming their country. This isn't just a matter of respect for the civil rights of Egyptians as a matter of principle. It's also essential to Egypt's development, as the current closed environmental results in poor decisions being implemented without critical review or debate, leading to wasted resources and the pursuit of damaging policies when better alternatives exist.
The economic assistance that was cancelled is of little consequence given that several times that amount has been backlogged for years because Egypt's government won't allow for its dispersal. With respect to the suspended military aid, it is a fairly small sum in proportion to Egypt's GDP. Moreover, the Egyptian government has habitually spent these funds on weapons systems ill-suited to its needs in fighting terrorism. The resources lacking in Egypt in its war on terrorism has more to do with training and intelligence than it does to do with arms.